Just in time for summer, Norwegian Getaway is ready to cruise to some of your favorite vacation destinations following an extensive refurbishment with bow-to-stern renovations. The ship, which boasts over 145,000 gross tons and capacity for nearly 4,000, spent two weeks in Brest, France for a dry dock as part of The Norwegian Edge program. Now, it's ready to re-join the fleet and offer cruises to The Caribbean, Bahamas & Florida, and Europe, while showing off her new looks.
As part of the comprehensive renovation, Norwegian Getaway will be the youngest ship in the fleet cruising in Europe this season, with new guest experience enhancements. New outlets include Norwegian's first on-board full-service Starbucks® licensed store available in Europe, and the popular rock 'n' roll-themed entertainment venue, Syd Norman's Pour House. As you can see, she's setting the stage for incredible vacations. Just ahead, explore the ship's new dining, cocktail, and beverage venues, along with some unique entertainment features you're sure to love.
New Venues, Bars, and Lounges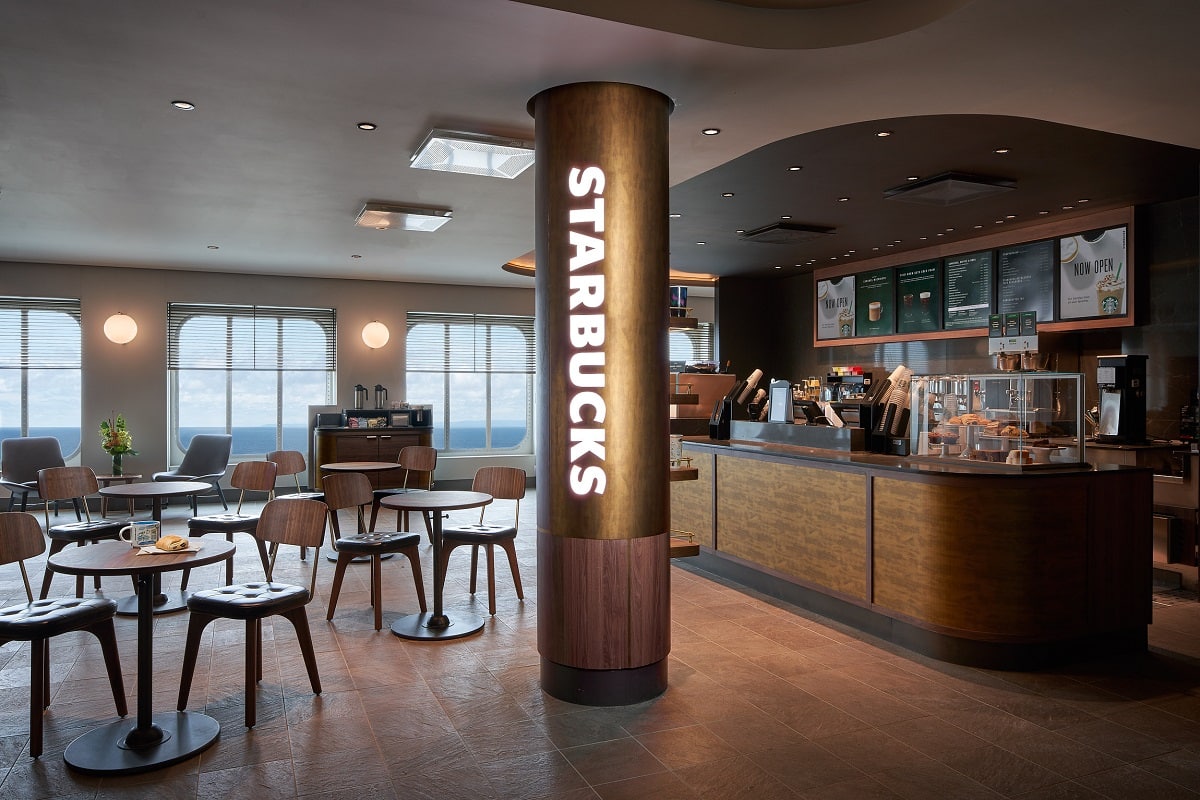 Enjoy Starbucks® on Board
Wake to spectacular ocean views in your redesigned stateroom and then kick off another day in paradise with a Caramel Macchiato from the new full-service Starbucks®.
Syd Norman's Pour House
Jam out to famous rock hits at the new Syd Norman's Pour House where live music and an interactive cast will have you toasting the rock-and-roll legends all night long. Originally debuted on Norwegian Breakaway in 2018, Syd Norman's Pour House is inspired by the greatest rock clubs and features rock-themed events, cocktails, movies and live tribute bands performing hits from the 60s, 70s and 80s.
Unique Features on Norwegian Getaway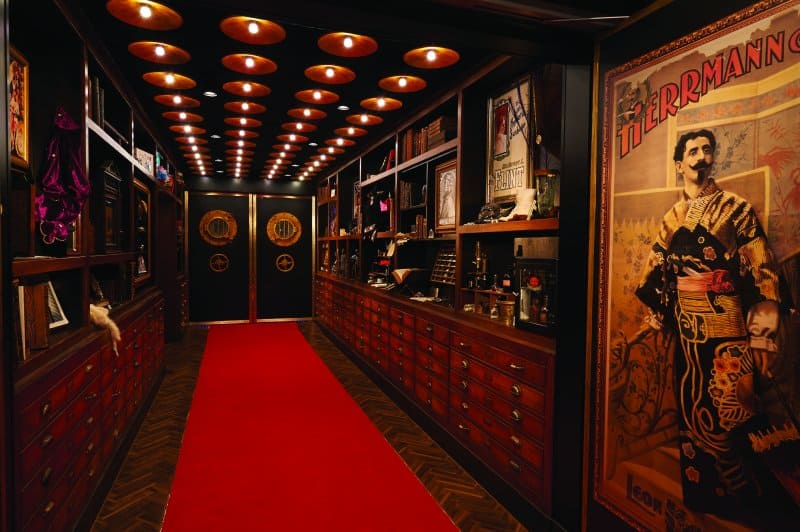 The Illusionarium
Unique to Norwegian Getaway, be sure to set aside some time to enjoy dinner and a show at the steampunk-themed dinner theater, The Illusionarium, a venue that is dedicated to a variety of riveting performances you won't soon forget.
Million Dollar Quartet
Norwegian Getaway is the only ship in the fleet to offer performances of Million Dollar Quartet, the hit Broadway musical based on the famous recording of Elvis Presley, Johnny Cash, Jerry Lee Lewis, and Carl Perkins. The show won a Tony Award®, so music fans won't want to miss this one!
Stateroom Upgrades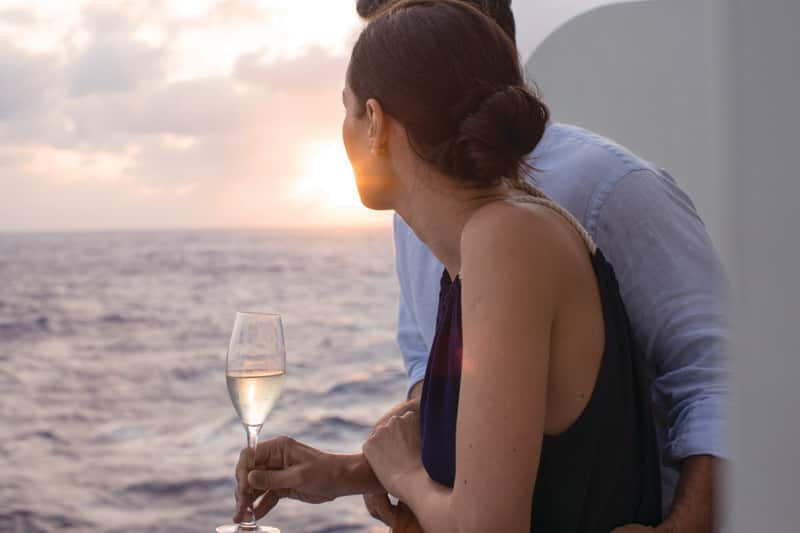 All staterooms, except for the Studios, were upgraded with new carpeting and furniture with select suite and balcony categories featuring new balcony decking. The Haven by Norwegian®, Norwegian's luxury, ship-within-a-ship concept, also received upgrades, including new cabanas and flooring in the courtyard, as well as a canopy over the dining area.
Additional Enhancements
In addition, the ship's library was transformed into a new Perspectives Photo Studio; a water feature was added in Spice H2O, Norwegian's complimentary adults-only sundeck and dance space; and the size of the limited-access lounge and terrace, VIBE Beach Club, doubled.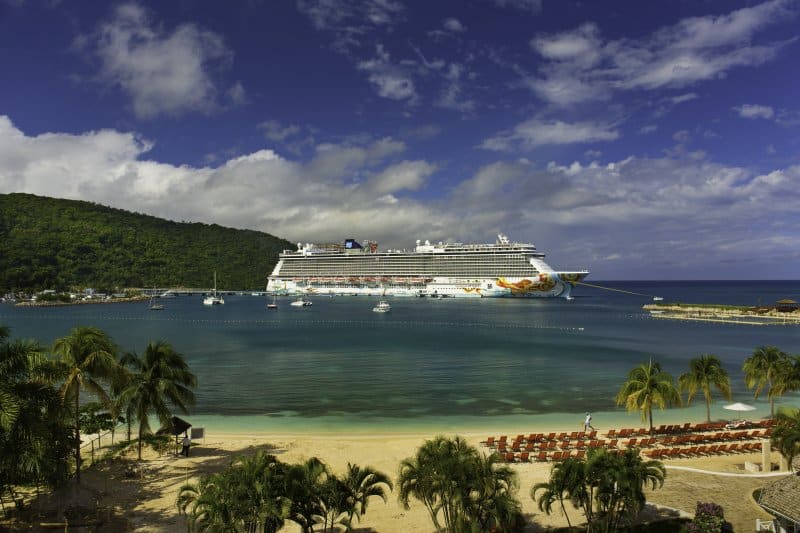 Upcoming Itineraries
Norwegian Getaway will cruise the Baltic and Iceland from Copenhagen from May through October 2019. She will then embark on a Transatlantic cruise from Copenhagen in October, before offering Western Caribbean cruises from New Orleans in November 2019, the first time the ship will home port in New Orleans.
In April 2020, Norwegian Getaway will again offer a Transatlantic cruise as she makes way for Europe from New York. In May 2020, she will offer Greek Isles & Italy Cruises from Rome. And in December 2020, Norwegian Getaway will offer Bahamas & Florida cruises from New York.
Looking ahead at January and February 2021, you can look forward to Eastern & Western Caribbean cruises from Miami, as well as early spring Bahamas & Florida cruises from New York in 2021 on board Norwegian Getaway.
Be sure to sign up for emails to stay informed about Norwegian Getaway and the rest of the amazing ships on the fleet.
Click here to read the full press release.