Located along the Adriatic Sea, Croatia's Dalmatian Coast lends itself perfectly to cruising. With stops in ports like Dubrovnik and Split, there are a number of ways to explore Croatia, whether you are looking for outdoor adventure, to explore the local gastronomy, or just to relax on a beautiful beach. Here are five things to do in Croatia on your Mediterranean cruise.
Ready to start planning? Explore all Croatia cruises.
1. Explore "Game of Thrones" Locations
Dubrovnik has landed on more travelers' radar thanks to its role as King's Landing in the television series "Game of Thrones." Head into the oldest section of Dubrovnik to see the fictional capital of the Seven Kingdoms. Some key sites include the Lovrijenac Fortress, which is located just outside the medieval walls. Called Dubrovnik's Gibraltar, this fortress dates back to the 11th century and represents Blackwater Bay in the series. There are plenty of other sites in the area as well, including the Jesuit Staircase used in season five and St. Dominic Street where many market scenes were filmed.
If you visit Split, you'll have an opportunity to explore even more "Games of Thrones" locations. The ancient village of Klis is situated in a mountain pass, and its fortress served as the city of Meereen in the novels. In Split itself, you can find the Diocletian Palace, which was used for several scenes in the show, most notably for shots depicting Daenerys' dragons chained in the dungeon.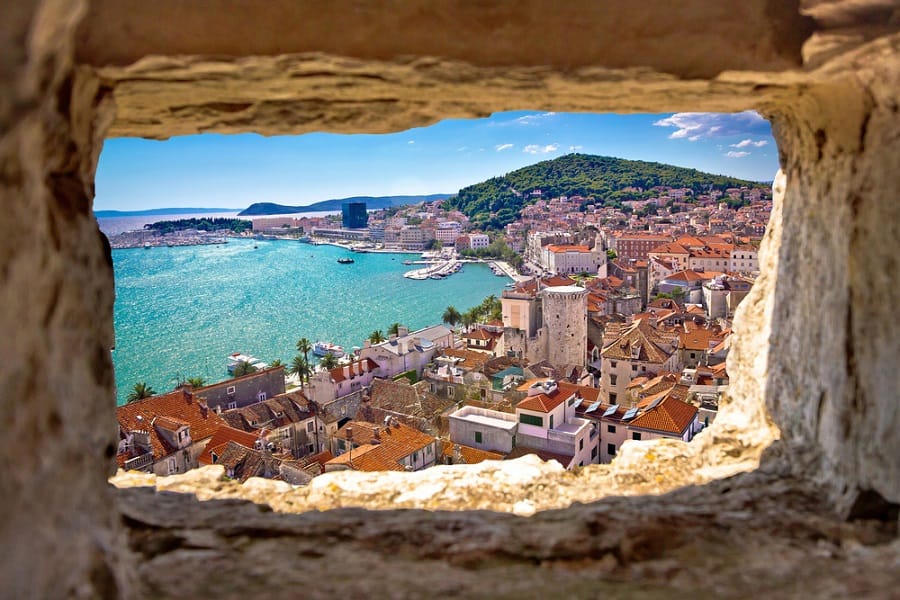 2. Visit a UNESCO World Heritage Site
The old town of Dubrovnik is a UNESCO World Heritage Site and has been dubbed by many as the Pearl of the Adriatic. The medieval walls are still intact and completely surround the city. The walls stretch just over 6,300 feet and have 16 strategically placed watchtowers.
The Diocletian Palace in Split is more than a Game of Thrones setting; it's also a UNESCO World Heritage Site. It was built at the turn of the fourth century A.D. and was designed to be a retirement spot for Roman emperor Diocletian. When you book an excursion like Sibenik, Trogir & Split, you can visit another UNESCO World Heritage Site: St. Jacob's Cathedral in Sibenik. The stone cathedral took over 100 years to build. You will also visit Trogir, an entire island which was granted UNESCO status.
3. Go Wine Tasting
Croatia is known for its wines, and there are plenty of opportunities to go wine tasting in the region. There are four main wine regions in Croatia, which can be subdivided into 12 smaller regions. It may surprise you to learn that Croatia has over 60 distinct types of grapes and hundreds of wineries. In the local market, white wines are more popular than red. You should also try the sweet dessert wine, Prošek.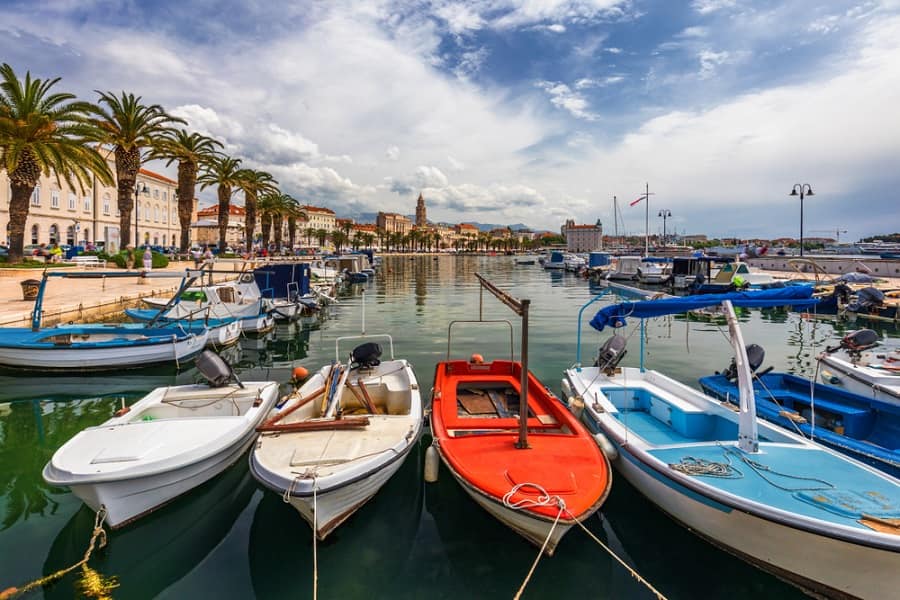 4. Get Out on the Water
The Adriatic Sea lends itself to plenty of on-the-water adventures. Book an adventurous excursion where you can go kayaking around the Lapad Peninsula. For something more low key, consider a sailing and beach break excursion where you will sail along Dubrovnik's Old Town and then stop on either Copacabana Beach or Sunset Beach, both of which offer sheltered coves that are perfect for a little rest and relaxation before heading back to the ship.
If you are visiting Split on your cruise, you can partake in some whitewater adventure here. Book a whitewater canoeing trip on the Cetina River, which has first- and second-degree rapids so even physically fit beginners can handle them. Or, you can book a tour to visit the stunning waterfalls at Krka River National Park. Here you'll find 17 natural cascading waterfalls, the tallest of which is approximately 151 feet tall. Excursions will take guests to the Skradinski Buk waterfalls, which many consider to be the most beautiful part of the national park.
5. Explore Croatia's Gastronomy Scene
When it comes to Croatian cuisine, you will find it's primarily divided up into three regions - Kvarner, Istria, and Dalmatia. On your Norwegian cruise, you'll likely be visiting the Dalmatian Coast where you will find a variety of amazing eats. Popular dishes involve seafood, pasta, grilled local fish, crackling pig, local olives, and fresh anchovies.
Some of the signature dishes from Croatia include dirty makaruni, which refers to a beef sauce that only smears the makaruni, a Croatian pasta that is always homemade by a local Croatian grandma. Try Croatian cheese, like Pag Island cheese that is made using only milk from Pag Island sheep. The sheep here are on a diet that consists of the island's hardy native herbs, which are dusted with salt from the sea. If you aren't a fan of seafood, try something like Pašticada, which is marinated beef stuffed with bacon and carrots. It is marinated in wine and cooked for around six hours. No matter what you eat, be sure to pair your dish with a glass of local Croatian wine for the full culinary experience.
No matter which one of Croatia's Dalmatian Coast ports you visit, there will be plenty of history and adventure waiting for you. The city of Split dates to around 295 A.D. and cruise passengers can choose from a wide number of excursions which allow passengers to explore the culture and history of the region. The centuries-old port of Dubrovnik welcomes cruise passengers with its medieval buildings and gorgeous beaches with rocky ledges. There are also numerous interesting options to explore more than just the Old Town and the history that lies within its fortress walls.