Casinos At Sea:

Poker Challenge 2019
$600,000 NORWEGIAN POKER CHALLENGE
December 1-8, 2019 onboard Norwegian Getaway
Norwegian Cruise Line welcomes you to participate in our exciting 6th Annual Norwegian Poker Challenge onboard Norwegian Getaway from December 1-8, 2019. During this 7-Day cruise we will host the $400,000 Main Event plus 5 additional tournament events, as well as daily cash games. For more information or to book your cruise and reserve your seat, please call Casinos At Sea at 1.877.PLAY.NCL (752.9625) or contact your travel professional.
PARTICIPATION IN THE MAIN EVENT
Guests may enter the 2019 Poker Challenge Main Event by calling Casinos At Sea at 1.877.PLAY.NCL (752.9625) or contacting your travel professional and purchasing an entry for $1,150.00.
Announcements
2019 Poker Pros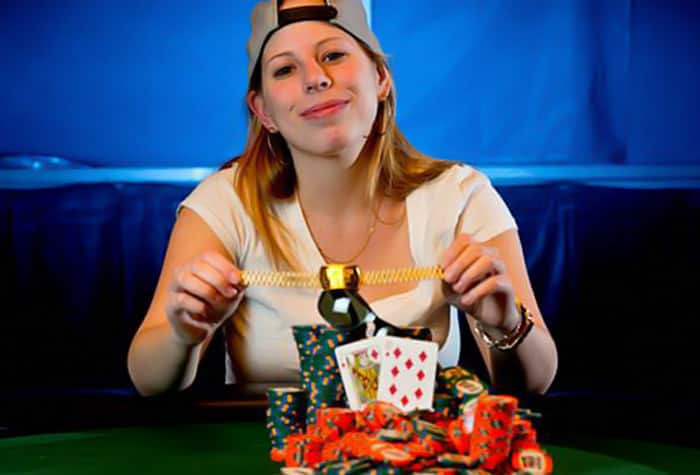 Loni Harwood - Poker Pro
We're excited to welcome back Loni Harwood for her third year as one of our pros at the Poker Challenge! She's won two World Series of Poker bracelets and is the winner of five World Series of Poker Circuit events. Follow her on Twitter (@Luscious_Lon).
The schedule for this event is based on the ships arrival and departure times, these are subject to change. More details coming soon.
| Date | Day | Port | Arrive | Depart |
| --- | --- | --- | --- | --- |
| 1-Dec-19 | Sun | New Orleans, Louisiana | --- | 4:00 pm |
| 2-Dec-18 | Mon | At Sea | --- | --- |
| 3-Dec-19 | Tue | At Sea | --- | --- |
| 4-Dec-19 | Wed | Harvest Caye, Belize | 8:00am | 5:00pm |
| 5-Dec-19 | Thu | Roatan, Bay Islands, Honduras | 8:00am | 5:00pm |
| 6-Dec-19 | Fri | Cozumel, Mexico | 9:00am | 6:00pm |
| 7-Dec-19 | Sat | At Sea | --- | --- |
Based on number of entries and will be approximately 12% of field.
Norwegian Poker Challenge Satellite Tournament Entry
Ship and sail date required to complete order. Tournaments not available on Pride of America.
Play in a satellite tournament for the chance to win a seat in the 2019 Norwegian Poker Challenge Main Event on Norwegian Getaway December 1-8, 2019. Satellite tournaments not available on the Spirit or Jade Europe sailings.
Price: $120.

00

USD
LOGIN TO ORDER
SEND AS A GIFT
Norwegian Poker Challenge Main Event Entry
ITEM #: PCFEE
Entry fee into the 2019 Main Event on Norwegian Getaway December 1-8, 2019.
One entry per person.
Price: $1,150.

00

USD
LOGIN TO ORDER
SEND AS A GIFT
Terms & Conditions
Must be at least 18 years of age to play. Subject to availability. Satellite tournament winner may elect to transfer their entry. This is limited to a one time transfer. In the Main event, players that fail to occupy their seat by the completion of the 3rd round of blinds will have their chips removed from the event, and there will be no refund issued. Additional terms and conditions apply once onboard will be available to all participants prior to the start of the tournament. Satellite Tournaments: Entry fee is $120 for the satellite tournaments and prize pool must reach a minimum of $3,000 to yield a Main Event package. $2,250 will be deducted from the net prize pool to cover the winner's Main Event package. Norwegian Cruise Line reserves the right to cancel, alter any structure and/or payout structure as necessary. The cruise accommodation offer included in the Satellite Winner's package is only valid for the first and second guest. For additional guests third - eighth guest rates apply. Stateroom upgrades are available, but price difference between offered stateroom and upgrade must be paid. Guest is responsible for the admin fees, government taxes, port expenses and fees. Transportation to/ from the port and onboard folio charges are not included. Cancellation Fees may apply, Travel protection is strongly recommended. Discretionary onboard service charges are additional and will be automatically added to your onboard account.
For more information, contact Casinos At Sea at 1.877.PLAY NCL (752.9625).
IMPORTANT NOTICE: Norwegian Cruise Line reserves the right to charge a fuel supplement. ©2019 NCL CORPORATION LTD. SHIPS' REGISTRY: BAHAMAS AND UNITED STATES OF AMERICA.
Norwegian Cruise Line Casino Management reserves all rights to change or cancel this promotion without notice.