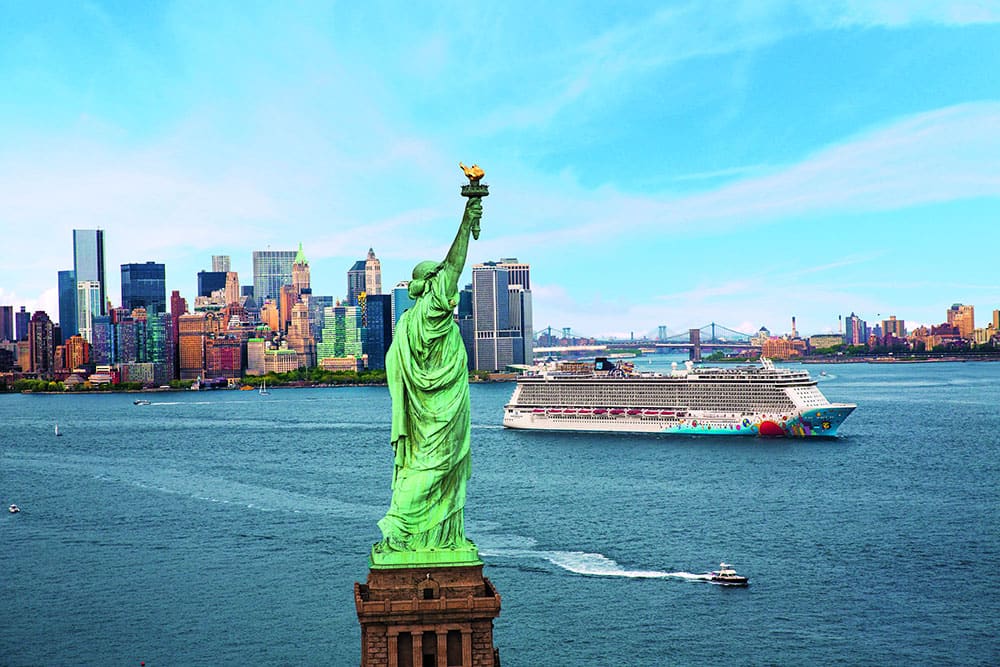 Let's hear it for New York, one of the most exciting cities in the world. From must-see attractions to top-notch entertainment and world-class shopping to exquisite culinary experiences, New York is the ultimate vacation destination. Catch a ride to the top of the Empire State Building for panoramic views of the Big Apple. Buy a front-row ticket to a Broadway show. Take a stroll through Central Park, and ride the ferry to the Statue of Liberty. No matter what you choose to do, you'll have a blast doing it.
But, you know what makes a trip to New York even better? How about a cruise vacation? Norwegian offers loads of spectacular itineraries from NYC. Spend a few days exploring, then hop aboard your ship for an unforgettable experience at sea. All that's left for you to do is kick back and enjoy your 2023 cruise from New York.
Ready to start planning? Explore all 2023 New York cruises.
Cruise to Unforgettable Destinations from New York
Start spreading the news — your ideal New York cruise vacation is waiting for you to discover. Visit everything from the pink sand beaches of Bermuda to the picturesque Canadian coastline to innovative urban areas. Go to bed in the City that Never Sleeps and wake up in one of these phenomenal destinations on your 2023 cruise from New York.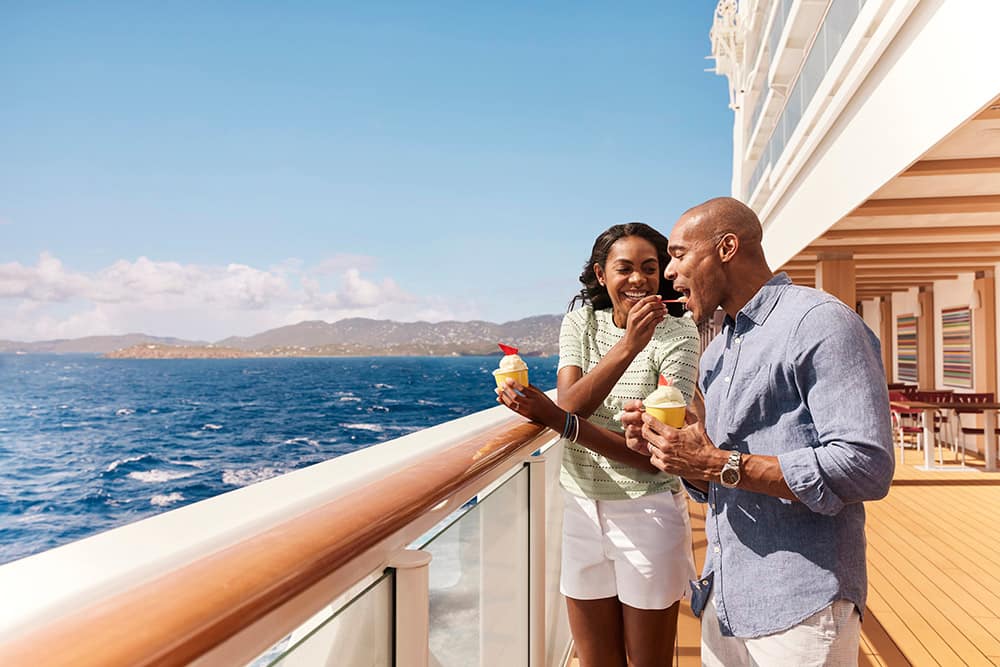 2023 Bahamas Cruises from New York
Slip away for a seven-, eight-, or nine-day cruise to the Bahamas that includes all the fun your heart desires. With stops near Orlando's world-famous theme parks and Kennedy Space Centre, you'll find loads of action-packed ways to spend your day ashore. Your cruise also includes a visit to Norwegian's exclusive private island, Great Stirrup Cay. Here, you can rest and relax in your private cabana or frolic in the pristine water. Examples of activities on your visit to this slice of heaven on Earth include parasailing, snorkeling, and zip lining.
2023 Bermuda Cruises from New York
Take a 2023 Bermuda cruise from NYC and enjoy freedom on your own schedule. With up to three days in port, there's plenty of time for you to enjoy everything this island paradise offers. From Royal Naval Dockyard, you're just a hop, skip, and a jump away from beautiful beaches, must-play golf courses, delicious restaurants, quaint shops, and historic monuments. Which will you choose?
2023 Canada & New England Cruises from New York
For stunning views of the fall foliage as it changes from green to gold, check out Norwegian's 2023 Canada and New England cruises from New York. Stop in some of the most scenic ports along the Atlantic Coast as you make your way from New York to Canada's Maritime provinces. From opulent summer retreats to tasty lobster bakes and iconic historic sites, your cruise hits all the high points.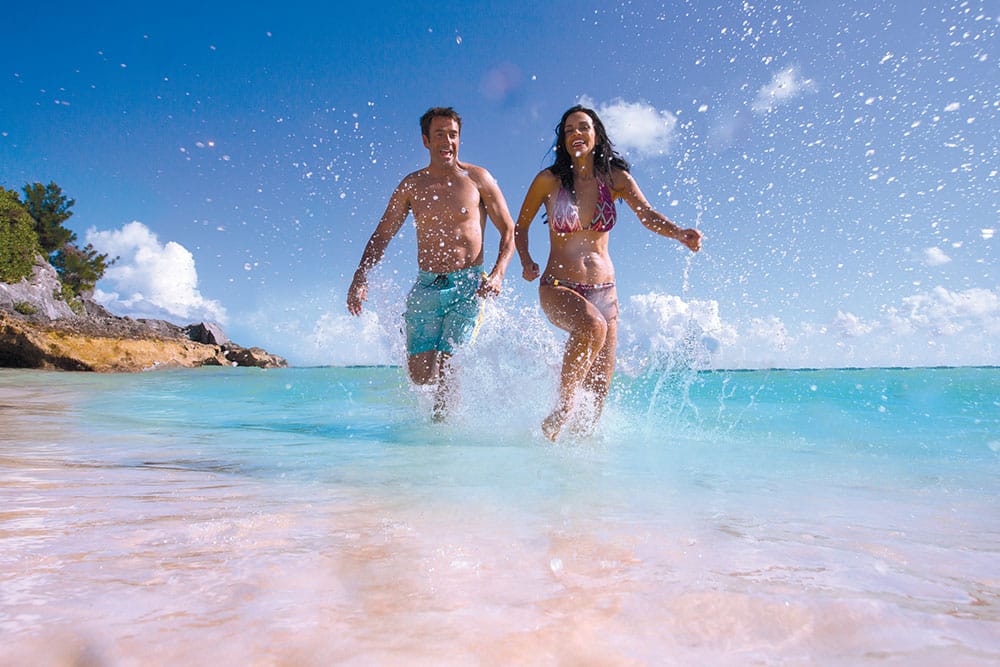 2023 Caribbean Cruises from New York
If it's blue skies and turquoise waters you crave, then a 2023 Caribbean cruise from New York is right up your alley. There's no better way to get into vacation mode than basking in the sun on a soft-sand beach while listening to calypso music. Search for well-preserved shipwrecks on a diving adventure in the Cayman Islands. Get up close and personal with the stingrays in Turks and Caicos. Take an off-road jeep ride to a secluded beach on Tortola in the British Virgin Islands. The choice is yours!
2023 Panama Canal Cruises from New York
There are a million great reasons Cruise Critic named Norwegian the Best Cruise Line in Panama Canal & Central America. Discover a variety of sought-after tropical getaways as well as hidden gems on your 2023 Panama Canal cruise from New York. What's more, you get to see one of the world's most amazing marvels of modern engineering in action as you watch ships pass through the Miraflores Locks in the Panama Canal.
How's that for incredible? A Norwegian cruise from NYC gives you the chance to experience one of the most alluring cities on the planet, as well as cruise ports all over the world. So, what are you waiting for? Now's the perfect time to book your cruise vacation. While you're planning, don't forget to sign up for emails to stay up to date on all the latest cruise deals and special offers delivered right to your inbox.