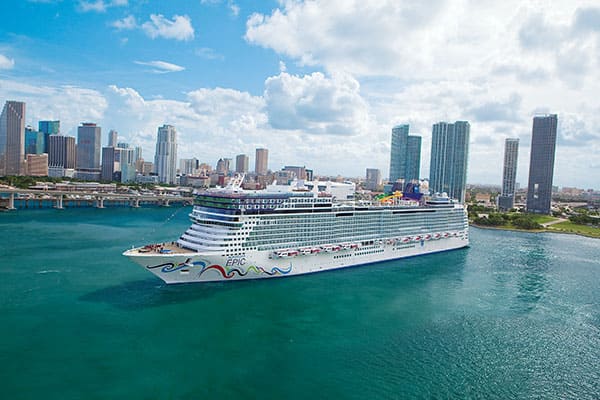 According to a 2016 report by Cruise Lines International Association (CLIA), cruising has grown by 22% over land-based vacations. What are the reasons why you should take a cruise? Travelers are looking for a vacation that provides something more: more fun, more entertainment, amazing food and more than one destination to explore during their vacation! You'll find all that and more when you choose a cruise.
Why are cruises the best? There's really no better time than now to take a cruise as it truly is one of the best vacation values for your dollar. You'll be pampered the entire time you're on board plus a cruise vacation can be relaxing, revitalizing or exhilarating, the choice is yours to make as you can do as much or as little as you want. Let's take a look!
1. Stress-Free Planning Means I Want to Take a Cruise
It's such a relief when you don't have to worry about the logistics of your vacation! A cruise is a convenient way to visit multiple destinations while avoiding all the anxiety that can come with dealing with local hotels, restaurants and transportation. There's no more driving around in the middle of the night looking for a hotel, no maps to follow and no need to worry about finding a decent restaurant.
2. Enjoy Multiple Destinations While Only Unpacking Once
More importantly, a cruise vacation allows you to unpack and get settled in your cabin without the hassle of having to move your belongings as you generally would when you're visiting multiple destinations. To me, there's nothing more annoying than just getting settled in to a hotel, and then having to pack up everything once again, all in the name of traveling to the next destination.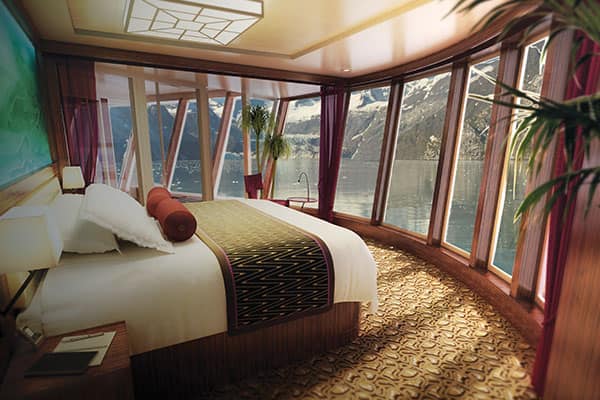 3. Health Benefits of Taking a Vacation
According to CLIA, taking a cruise may be beneficial for your health! Besides options for healthy dining, down time/activities, relaxation and socialization, a cruise experience incorporates sunshine, fresh ocean air and the benefits of salt water, whether it be in the ships' pool or on a tropical beach. And did I the mention the pampering? There's nothing better for your health than feeling happy.
4. Great Value Cruises
A cruise is a vacation that offers great value for your money! You'll pay one flat fee which maximizes your hard earned vacation dollars, plus a cruise includes meals and quality on board entertainment. You can also pre-pay for any shore excursions which means you'll be able to stick to your vacation budget. Norwegian Cruise Line regularly offers amazing promotions to take advantage of including their popular Free at Sea - depending on when you book your cruise, you could choose value-added benefits such as free Wi-Fi or an unlimited open bar. For more details, check out: How to Get a Good Deal on a Cruise .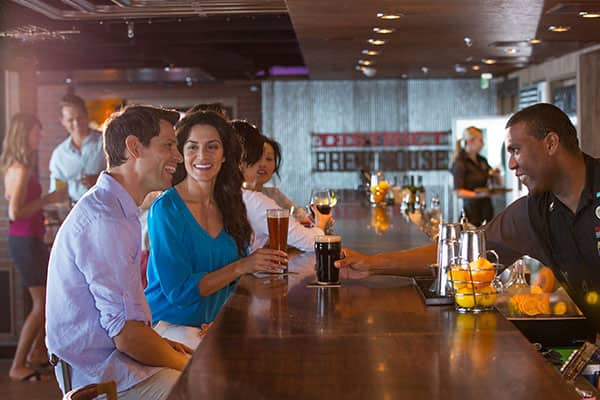 5. Cruise Fun for Everyone with Plenty of Onboard Options
Whatever your age or activity level, you're sure to find onboard options to keep yourself busy, or not, as it's totally up to you. A Freestyle Daily newsletter will be delivered to your stateroom every evening which details the next days' activities, so you're able to tailor your day to your preference. On board you'll find everything from pools and a spa, to shopping, a casino and broadway-style entertainment. Are you wondering about your kids? Norwegian Cruise Line offers complimentary youth program for ages 3 to 17, plus on select ships, there's even a nursery for babies 6 months to under 3.
6. So Many Choices Leads to Choosing Cruising
Todays' cruise experience is completely customizable to offer whatever you're looking for as a variety of things to do exist both on board and on shore. You're in complete control: you pick the cruise destination that offers the ports of call you want to visit. You can then choose shore excursions tailored to the activities you enjoy, and you don't have to worry about the hassle of not speaking a language or trying to figure out foreign currency exchange rates. Norwegian Cruise Line is constantly adding ports to their itineraries providing even more choices for your cruising pleasure.
Still have questions? Read 9 Cruise Misconceptions You Shouldn't Believe or visit Why Cruise Norwegian to learn more about cruise dining, accommodations, and entertainment.