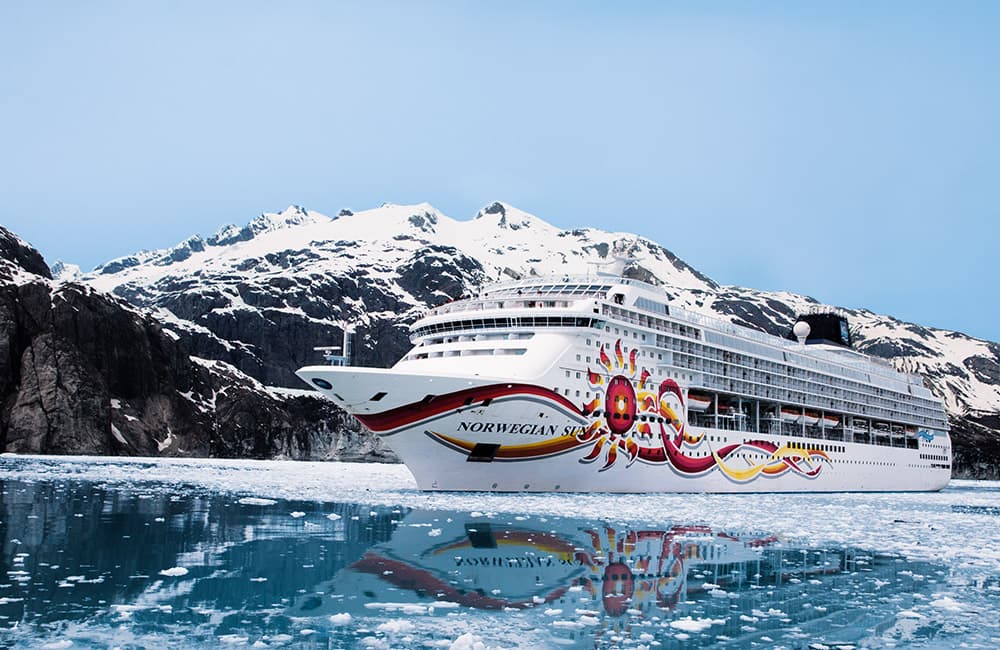 Cruisers looking to experience some of the most beautiful views available from the sea flock to Alaska. With snowy mountain peaks, stunning glaciers and lush Pacific forests, Alaska's landscapes are breathtaking, to say the least. And, what better way to experience this than onboard a smaller cruise ship, where you can get more up close and personal to the action?
Norwegian offers over 40 cruise options to Alaska during the May to October Alaska cruise season. You can book an Alaskan cruise itinerary on large ships such as Norwegian Bliss, Norwegian Encore, and Norwegian Joy, or experience a smaller, more intimate ship such as Norwegian Jewel or Norwegian Sun. Norwegian Sun is the ship with the most sailings in Alaska, with 25 choices of longer, immersive itineraries for the 2020 Alaska cruise season.
Norwegian Sun Provides a Unique Alaska Cruise Opportunity
Norwegian Sun has 25 different Alaska cruise itineraries planned for 2020, ranging from seven to 15 days. These cruises offer an extraordinary opportunity to take in Alaska's coastline, witness a wide variety of glaciers and provide ports of call where you can add shore excursions to explore a taste of Alaska's amazing wilderness, teeming with wildlife and natural wonders.
Common ports of call and destinations on Norwegian Alaska itineraries include Juneau, Skagway, Glacier Bay, Ketchikan, Icy Strait Point, and Sitka, as well as Victoria in British Columbia, Canada. Sitka is a port that is only available on Norwegian Sun's Alaska itineraries. This island community offers wildlife sighting opportunities, such as brown bears, deer, sea otters, whales, and various birds. Take in the panoramic seaside views, with mountain backdrops, or enjoy fishing or visiting the historic sights in town.
These Alaska cruise itineraries will also give you plenty of opportunities to witness Alaska's mighty glaciers, from locations such as Glacier Bay National Park, Tracy Arm Fjord, and the Juneau Icefields. You can even take a tour out to see the Mendenhall Glacier, which is located only 12 miles outside of town. If you are an angler, Ketchikan is the "Salmon Capital of the world," and you won't want to miss an opportunity to cast a line here. The city is located at the tip of the inside passage and is known as Alaska's "first city" as a result.
Norwegian Sun: Beautifully Refurbished in 2018
Norwegian Sun is a Norwegian fan-favorite ship. At 848 feet and around 78,000 tons, it's also the smallest. With room for 1,936 passengers and a passenger-crew ratio of just over 2-1, it offers the most intimate experience for your Norwegian Alaska cruise.
Norwegian Sun underwent a bow-to-stern refurbishment in late 2018, and now offers upgraded amenities throughout the ship. This includes completely refurbished staterooms and public spaces, as well as new dining and entertainment venues.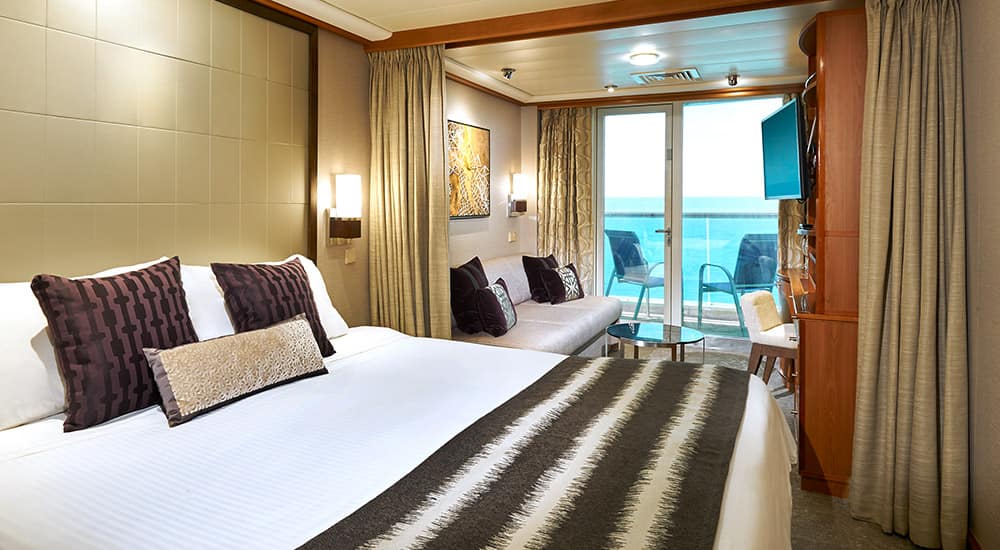 Norwegian Sun offers 14 different dining options, from a casual grill to gourmet Asian, Brazilian, French, and Italian restaurants. Los Lobos Cantina is one of the new restaurants on Norwegian Sun, offering a modern take on traditional Mexican cuisine. Other favorites onboard include Cagney's Steakhouse (don't miss out on the truffle fries!), Le Bistro, featuring the finest French gourmet cuisine; Moderno, an authentic Brazilian Churrascaria; Teppanyaki, a Japanese Hibachi restaurant and La Cucina, featuring rustic and chic family-style Italian cuisine.
The refurbishment also brought two new nightlife options, with the addition of Bliss Ultra Lounge, a hip and high-energy ultra lounge where you can finish the night off with some cocktails and dance the night away. You can also check out any of the other bars and nightlife on Norwegian Sun, such as Spinnaker Lounge, where you can sit during the day by the large windows and admire the glaciers as you sail by.
Other activities and facilities on Norwegian Sun include four live musical productions, a jogging/walking track, a fitness center, The Oasis Pool and Splash Kids' Pool, hot tubs, and the Mandara Spa and Salon.
To keep up to date on news and upcoming specials, be sure to sign up with your e-mail to have Norwegian cruise deals delivered right to your inbox.