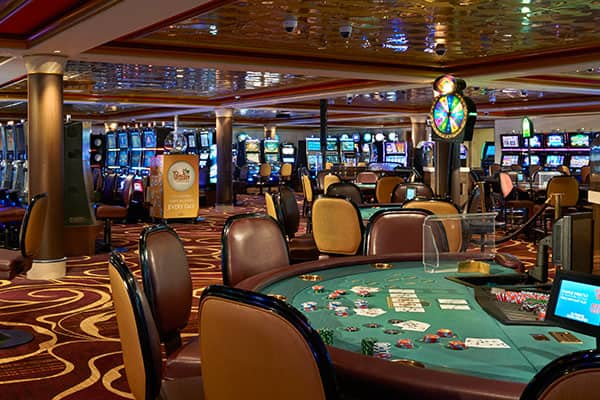 Not everyone who cruises with Norwegian Cruise Line fancies just the herculean opportunity to travel to wonderful Caribbean islands or to succumb to the pristine waters of marvelous getaway destinations. Others have been allured by the great Norwegian Casino experience. While there are those who have already anticipated spending their days glued to the array of Casino games, there are many who come on board without much know-how or any idea of the fun that could be had.
As they say, it doesn't take a Sherlock to be at home in the casino. One might find it amazing at how easy the gaming rules are. With Norwegian, game rules are clearly laid out so guests are not required to be a master of any sorts. It's normal for a novice to be dazed by the upbeat spirit engulfing the whole casino, everyone plunging into the excitement that all of our games provide. Don't get lost in it all. Here are our game recommendations for the Casino Beginner or for those who want to add a little more spice to their usual cruising experience.
1. WHEN TWO MINUTES OF BUTTON PRESSING IS ALL THAT YOU NEED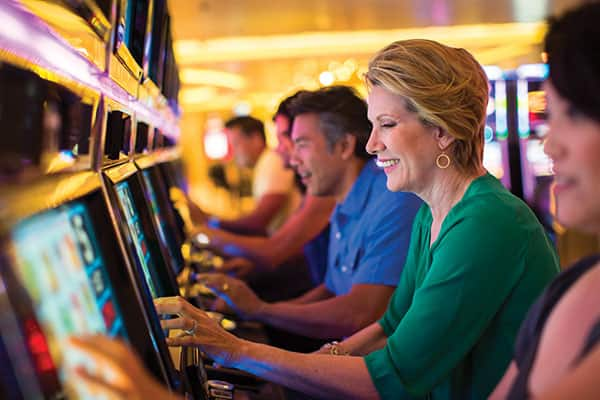 Yes, you are reading it right and it doesn't just sound easy, it actually is too easy. Slot tournaments are available on sea days. Although the sound of a tournament might scare you, it is not comparable to Wimbledon or any sorts. You only have to sit down and press the play button for two minutes and at the same time tap the icons appearing on the screen with a speed to beat the others and voila! Winning the playoffs will take you to the finals, giving you a chance to win $500! Check your Freestyle Daily for exact tournament times.
2. SCRATCH CARDS MEAN MONEY
While on board your cruise, it might seem odd to see everyone in the casino, busy unlocking gems on the slot machines or meticulously calculating their moves on the roulette tables. Don't stand there in isolation simply because you have no idea how to play. You can still get the frills of being in the casino with Norwegian's Scratch Cards. Scratch cards are available for 2 and 5 dollars a game and you only need to scratch and unfold the hidden symbols to match a corresponding prize. It may sound too good to be true but dollar signs are concealed on those cards. Guests have won up to $25,000 instantly!
3. YOUR TWO DOLLAR TICKET TO RICHES
Norwegian offers a fleet wide lottery. To date, the lottery jackpot has been known to reach upwards of $750,000! Do you want to know how much you need to pay to play? Go back to the title of this paragraph and it will make your eyes pop out! Yes, for a 2-dollar investment, your life could be changed forever. While some prefer to grab quick pick tickets from the attendants, most people use their own combinations to hit the 5 lucky numbers and win the bonanza. If you don't hit all five numbers you could still go home with money. Matching three numbers wins you $100 and if you can get four, you walk away with $2,000 in cold cash. Drawings are made nightly at midnight in the casino. But it doesn't end there. Those who hold non-winning tickets are still eligible for a second chance drawing where you could win freebies from the Casino Players Club. Second chance drawings are held after the Paradise Lotto Drawing.
So there you have it, three of the easiest ways to enjoy Norwegian's Casino without requiring you to become a master of the games. On your next cruise, apart from basking under the Caribbean sun or indulging in excursions, try your hand at the casino. Not only will you go home with memories but you may have some extra cash winnings in your pocket.