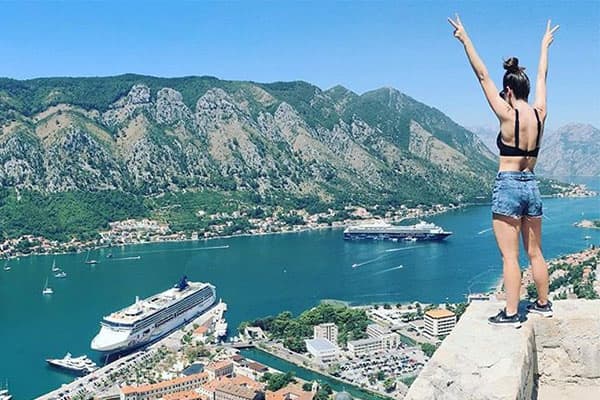 While I hate to keep repeating myself, I must say it again: cruising is one of todays' best vacation values for your hard-earned dollars. But having said that, you can still take advantage of additional cost saving measures. Let's take a look at how to get a good deal on a cruise!
Cruise Promotions
Wow. Just wow. Depending on when you book your cruise, you may receive up to $2,800 in value on select cruises with the Norwegian Cruise Line Free at Sea promotion. Cost saving choices could include a free unlimited open bar; free specialty dining; free Wi-Fi package; shore excursion credits; and 3rd and 4th guests in your stateroom sail for free. Depending on the stateroom you choose when booking your cruise, you can receive one, two or all five offers!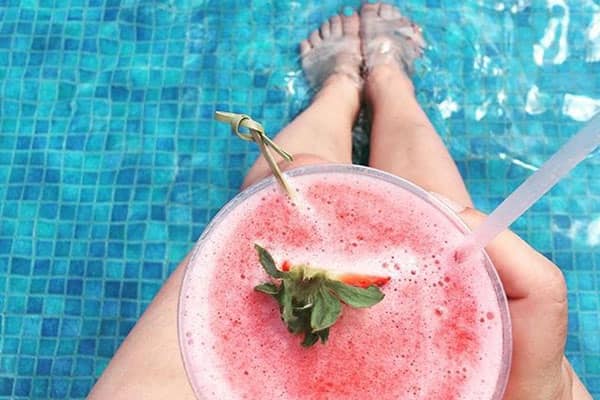 Last Minute Cruise Deals
While you can save money by booking your cruise in advance, you can also take advantage of savings on last minute cruises. This is perfect if you already have planned vacation time or if you're able to get away with short notice, as the best cruise deals typically happen within a month of departure. Destinations vary throughout the year so be sure to take a look from time to time!
Sign Up to Get the Hottest Cruise Deals!
So how do you get in on the latest cruise specials? By signing up for the Inside Scoop, of course! You'll receive the hottest cruise deals as well as destination information designed to make planning your vacation easier. If you're looking to sign up now, enter your email in the "Sign up to get the hottest cruise deal" box on this page.
Cruise in the Off/Shoulder Season
Rather than choosing to cruise during peak travel times, consider adjusting your vacation slightly as even a few weeks can make a big difference in pricing. For example, if you're planning a cruise to Alaska or in Europe, you could save money by cruising in June or September, as opposed to traveling in July and August when the weather is most optimal. You'll be avoiding the crowds while still being able to take advantage of everything these stunning destinations have to offer, all while enjoying extra cost savings.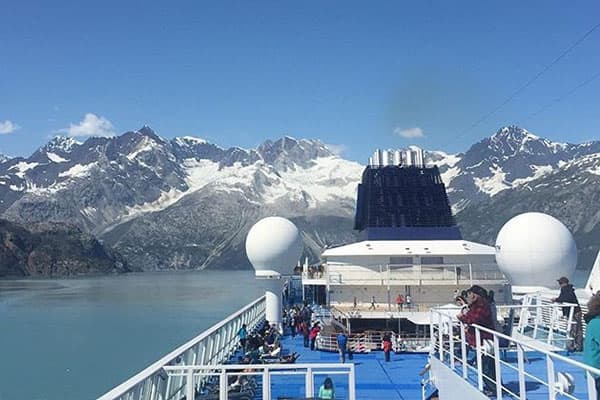 Latitudes Rewards Insider Offer
Have you cruised before with Norwegian Cruise Line? If so, you're already a Latitudes Rewards Loyalty Program member! Aimed at thanking loyal past cruisers for their business, Latitudes Rewards offers special monthly promotions through the Latitudes Rewards Insider Offer, including opportunities for cost saving onboard credits. If you'd like to try and rack up your Latitudes Rewards Loyalty Program points, you may want to consider applying for a Norwegian Cruise Line MasterCard® where you can earn points for purchases, which can then be redeemed for travel discounts and more!
Group Discounts
Have you thought about traveling with a group of your family and friends? Whether you'll be cruising for a family reunion, a special celebration or just to vacation, Norwegian Cruise Line offers two cost saving options for groups: for every 14 passengers and 7 staterooms booked, 2 passengers can sail for free -or- 1 passenger may sail for free, while everyone in the group receives amenities such as photo packages, Internet packages, onboard credits and more. It's a perfect way to get a good, no make that a great deal, on a cruise!