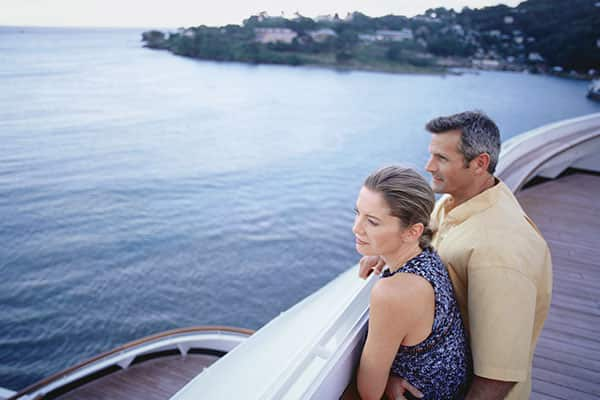 When I left home to attend college, I enjoyed my newfound independence, but much to my surprise, my parents enjoyed it even more. If they suffered from an empty nest syndrome, they didn't show it. Because while I was cramming for exams and trying to figure out my place in the world, they --- for the first time --- were off on their own too, cruising around the world.
It started innocently. They didn't think they were "cruise people," as my mother said, But she added, "They were excited to test the waters." (And they were doing it without me!) You know what happened next: Not only did they fall in love with cruising, but their wanderlust was kindled. As I studied history and classics, they were researching the next corner of the world they would explore!
If you're like my parents and think you're ready to reward yourself after a few decades or more of dedicated child-rearing, then it's time to consider cruising for the unencumbered, carefree adult at that your are. Here are a few suggestions for Norwegian's cruise itineraries that will stretch your minds and ignite your spirit. After all, now that your kids have flown the coop, it's time for you to travel to parts unknown, too!
Bahamas
If this will be your first time cruising, then take my parents' advice. Start somewhere fairly close to home and/or with a shorter trip. Cruises to the Bahamas islands, for instance, depart from convenient ports, such as Miami, Florida. And whereas it may have taken you months to coordinate a big family vacation, there's nothing more liberating than planning a long weekend or week in the islands – just you and your significant other, without anyone else to pack or plan for!
Once you've cruised the Bahamas, you're bound to return again – and maybe the second time around, you'll explore the eastern or western Caribbean. While this is a popular itinerary for families, if you're an empty nester, consider that you can travel any time of year! Without school schedules to worry about, you can cruise during off-peak times. You'll enjoy the company of like-minded travelers, and find significant discounts and savings during the off-season.
Transatlantic
A Transatlantic cruise combines the best of both worlds: International adventure, extended itineraries, and cost-conscious value. It's an appealing combination, especially if, perhaps, you're also paying for your kids' college tuition, or watching your retirement fund. Norwegian Epic, sails from Florida through the Caribbean, with island adventures in Mexico, Jamaica, the Bahamas, before tacking north-northeast to Bermuda, and culminating in a grand exploration of Madeira, Granada, and Barcelona, Spain. (Were you able to get that all out in one breath?)
Should you prefer to plot a shorter course, you can still opt for a diverse itinerary such as Norwegian Getaway's cruise between Copenhagen, Denmark and Miami, Florida, with some amazing port stops in Azores and the Caribbean.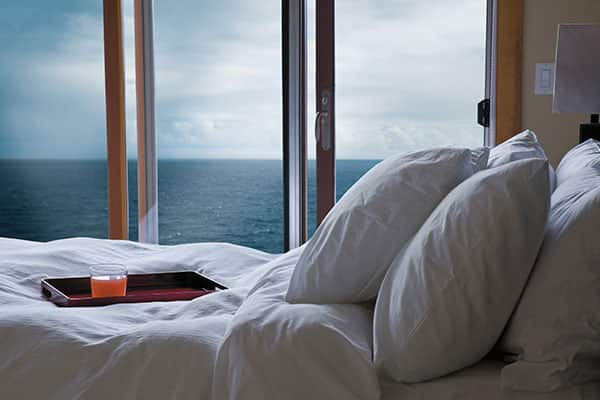 The Baltic Sea
A Baltic Sea cruise boasts some of Norwegian's most enriching itineraries and excursions. It's the cruise every discerning traveler dreams of, especially when you don't have young children to mind. Now is the time to indulge in a leisurely picnic with wine in the Estonian countryside, spend hours exploring some of the world's greatest works of art at The Hermitage in St. Petersburg, or savor Copenhagen's cutting edge dining and sophisticated, urban cityscape. After all, you don't have to attend to anyone's meals, schedules, and needs but your own. And while sometimes that concept can take a while to sink in, it's also the best time to chart your course, and answer the calls of the sea, as well as your curiosity!