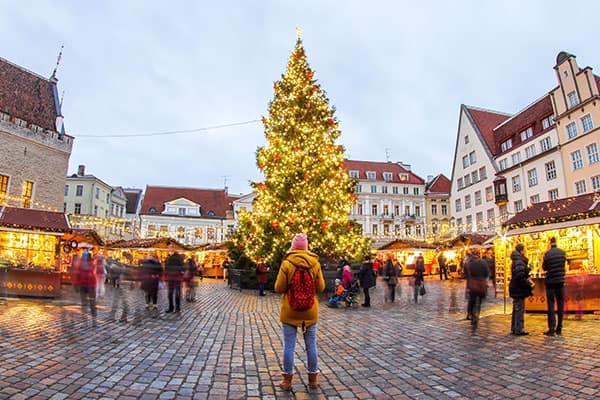 A Christmas cruise through Europe is a wonderful way to celebrate the holidays in many different countries and cultures. Learn to sing Christmas carols in Spanish, French, Danish and more. Enjoy many variations on Christmas dinner. Meet the different incarnations of Santa Claus. A cruise makes Christmas an adventure.
Christmas Cruise in Morocco
If you're not dreaming of a white Christmas, then the temperate climate of a Moroccan Christmas might be more your style. Christmas isn't celebrated widely here, but given the French Catholic influence, you will find celebrations surrounding the Catholic cathedrals. Make sure to pick up a French Christmas cake called Buche de Noel in the bakeries. You will find beautiful decorations in the shopping centers but you won't find Santa Claus here, the French call him Pere Noel or "father Christmas."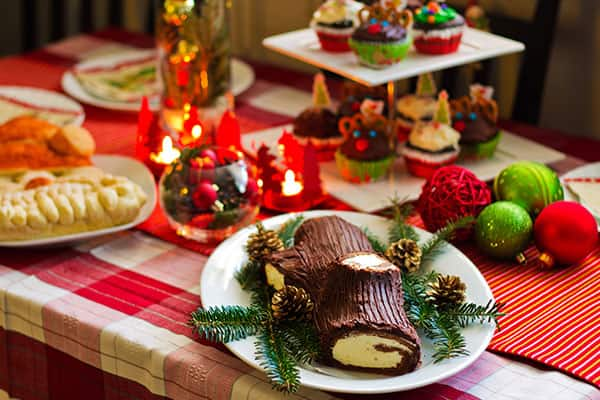 Christmas Cruise in Ponta Delgada, Azores
If you cruise to Ponta Delgada during Christmas, make sure to pick up their Christmas dish of choice, dried and salted codfish. Also on the menu is Polvo de Natal, stewed Christmas octopus. In Ponta Delgada you will find Azoreans attending midnight mass on Christmas Eve, visiting family and friends until the wee hours of the morning, and then returning home to open presents.
Christmas Cruise in Iceland
Iceland is a great destination to cruise for the holidays, as it is rich in tradition. For example the Children in Iceland are on their best behavior lest Gryla, an ogre that lives in the mountains, will find them and boil them for soup. Gryla's henchmen visit children in the night to deliver gifts for the good children and rotten potatoes for the bad. Adults must watch their backs too. Each Icelander must wear a new piece of clothing on Christmas Eve or find themselves at the mercy of a large, menacing black cat.
Christmas Cruise in the Canary Islands
The mainstay of Christmas on the Canary Islands is the elaborate nativity scenes called belens. The most popular of these is sculpted from sand at Las Palmas' Canteras Beach. Christmas dinner on an island means seafood like fish and prawns. Before you leave you must try the dessert which consists of sweet potato and pumpkin pastries called truchas.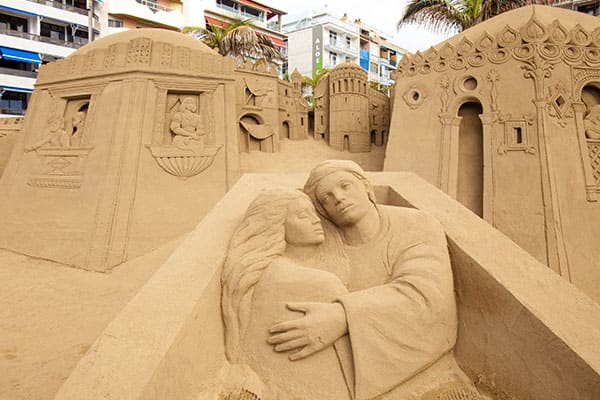 Christmas Cruise in Ireland
When you cruise to Ireland for Christmas, you'll find that the Irish celebrate as many with carols sung in the cathedral on Christmas Eve and presents under the tree on Christmas morning. The day after Christmas though is St. Stephen's Day, and as St. Stephen was the patron saint of horses, December 26 is a day to go to the horse track and bet on the ponies. January 6, marks the end of the holiday season and is referred to as Women's Christmas. Women get the day off and the men traditionally stay home to do all the cooking, cleaning and taking down of Christmas decorations.
Christmas Cruise in Scotland
If you're cruising to Scotland for Christmas, you will have the chance to celebrate a holiday that was banned for 400 years by Puritanical Protestants! Believing it to be a deviance of the Roman Catholic Church, it wasn't until 1958 that it became a public holiday. It was all "bah humbug" until then. The larger holiday in Scotland is New Year's Eve. It was the Scottish who contributed the song Auld Lang Syne to New Year's Eve celebrations. The translation reads "for old time's sake." The Scottish call New Year's Eve, Hogmanay, or "first-footing." The first person to cross the threshold of a home in the New Year should be bearing gifts of coal, shortbread or whisky. It's good luck for a tall dark man to cross the threshold first and fair haired visitors are considered bad luck.
Christmas Cruise in Denmark
On a Christmas cruise to Denmark, Santa Claus is known as Julemanden, or "the yule man." His helpers are mischievous elves called nisser. They are believed to live in attics or barns and help out around the house or farm. On Christmas Eve, children leave rice pudding out for the nissers to keep their antics from getting out of hand.