While cruising through the Bahamas, you may find that many of the readily available foods and drinks are specifically catered towards tourists. Although this may not be a bad thing, they sometimes can lack a local flair. If you're looking for a more authentic food experience and you have an adventurous palate to match, then check out these 5 daring Bahamian dishes that will feed your Caribbean soul!
1. Conch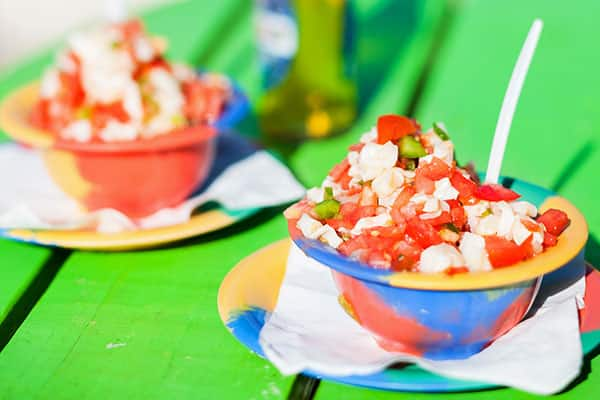 Pronounced konk in many places in the Caribbean, this mollusk (yeah, it's a big sea snail) is the national dish of the Bahamas, and is served up in a multitude of ways. Ceviche style, frittered, stewed, "cracked," (tenderized and fried) any way you want it, they do it right. If you're cruising to Nassau, head to Arawak Cay during their weekly Friday "Fish Fry," to see menus studded with a variety of conch preparations. Why not try them all?
2. Macaroni and Cheese
How could mac n' cheese make a list of daring dishes, you say? Well, this isn't your stovetop boxed mac n' cheese, honey. In the Bahamas, they step it up with the addition of evaporated milk and sometimes eggs, kicking up the richness level to the extreme. The creaminess of this dish works perfectly on the side of some fried fish, but may not work as well with your beach body (you can always cancel it out with an ocean view yoga class)! Also, don't be alarmed if you see locals topping it with ketchup…because, why not?
3. Souse
Chicken souse, the chicken noodle soup of the Bahamas, is the quintessential comfort food of this area. Although the ingredients certainly aren't daring to the average tourist, the presentation of the meat is different than one would expect from the Campbell's can. Big chunks of chicken or any other protein, are cooked down in broth to tender perfection. Bones and miscellaneous parts are often included (adding flavor!!), so be careful when consuming!
4. Stew Fish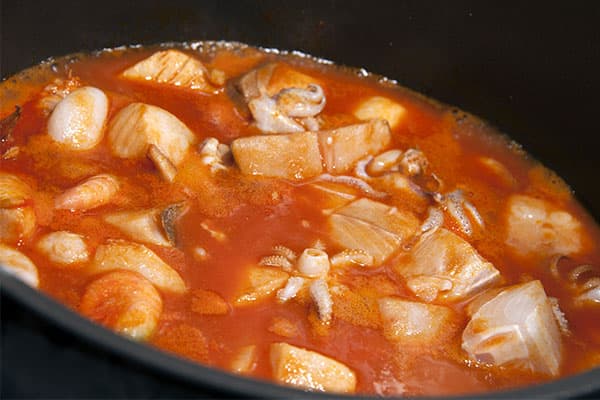 The daring part about stew fish is that you won't always know what type of fish is thrown on the plate that day! Although it's usually grouper or snapper, whatever is the catch of the day is flash fried and then simmered in a thick, veggie-laden sauce. Although there's a mystery that comes along with this dish, with fish fresh from the waters around you, it's hard for it not to be delicious.
5. Guava Duff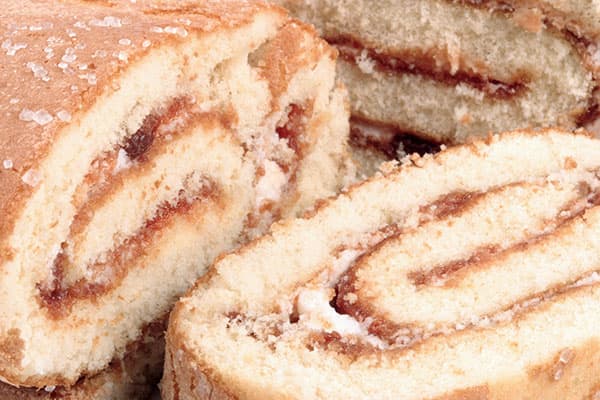 After all the deliciously different meals you've indulged in, you have to end it with the perfect dessert, right? Fresh guava is certainly hard to come by in the continental US, but they are incredibly plentiful in the Caribbean. Seemingly simple, a duff is a rolled, soft cake with fruit filling, topped with a rum sauce, but it must be made with care and fresh ingredients making it hard to recreate outside of the Bahamas. So, yes, you must have it.
After all of these delicious delicacies, you'll have plenty of fuel for your Bahamas cruise. You'll need all the energy you can get when you're swimming with dolphins or snorkeling through the crystal blue waters, trust me!