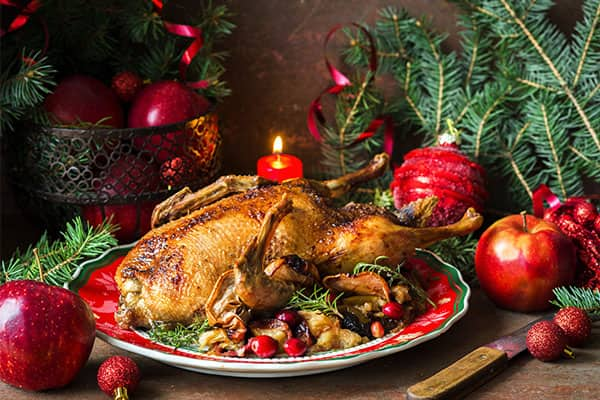 An international holiday cruise is not for travelers seeking escape from traditional festivities, but rather, for those who want to enhance their celebrations with global culture, food, and flavor.
Whatever country is on your itinerary, you can't miss the chance to sample the special menus of every port city you visit. While you might think everyone around the world is gorging on roasted goose, across the Atlantic, in regions such as Italy's Amalfi coast, fried eel is considered a holiday specialty!
If you enjoy the usual holiday fare, no worries, when cruising with Norwegian, you'll be treated to a sumptuous menu with classic selections for this most special time of year. Help yourself to Roasted Maryland Turkey, Baked Country Ham, and Atlantic Salmon, as well as a vegetarian-minded buttery Sautéed Gnocci.
But don't limit your celebratory meals to the ship. At every port stop, no matter what part of the world you're visiting, you'll have the chance to sample the holiday specialties of countries you'll visit. Here are a few to consider:
Transatlantic
St. Petersburg, steeped in centuries of art, history and culture, is often considered the cornerstone of a Norwegian transatlantic cruise. Naturally, the city's celebration of Holy Night (held January 6) is a 12- course feast! One of the most classic dishes of this celebratory night is Zaprashka, a soup with a special Russian roux made from oil, flour, and the liquid of sautéed onions.
Sweden's snowy winters are warmed with hearty casseroles such as Jansson's Temptation (named after an opera singer). This holiday favorite includes potatoes, cream, breadcrumbs, and herring (a Scandinavian fish delicacy). For dessert, be sure to purchase saffron buns from a local bakery.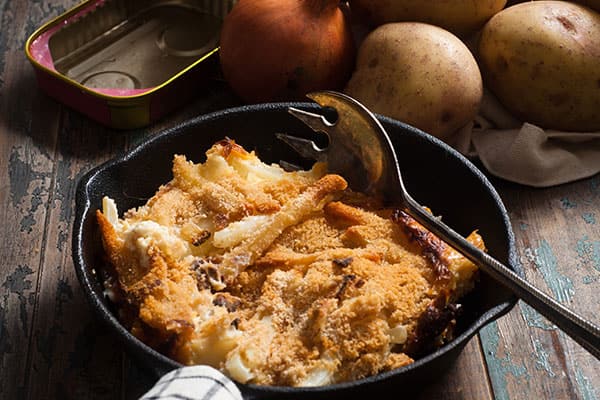 Mexico
If sand and palms are preferred to snow and pine trees, then Mexico will brighten your holiday season and menu. In port stops such as Cozumel, you'll have the chance to start an early celebration. Posadas is a nine-day fiesta that leads up to Christmas, and one of its most delightful dishes is Romeritos with Mole. Just imagine a pancake made with shrimp and egg whites, then filed with a dark chocolate sauce (mole) and romerito, a local green plant. A most recommended surprise stocking stuffer for your family: Mexican chocolate, especially when it is mixed with orange or chili peppers.
Europe
Surely if you've embarked on a European cruise, you've come to feast your way through every country. When visiting Italy, no worries if fried eel isn't your thing. On New Year's Eve, the custom is to gather with family and friends for a tremendous meal, which includes a big serving of lentils. It seems the beans are thought to symbolize prosperity. Surely you could leave a little extra room in your belly for a serving!
Meanwhile in France, it's all about decadence! Presenting Bûche de Noël. Its English translation, branch of Christmas, doesn't do justice. It's similar to the traditional Yule Log dish, however, this luxurious dessert is often decorated with an outer layer of marzipan mushrooms and sugar dustings of snow that invoke the spirit of a wintery forest.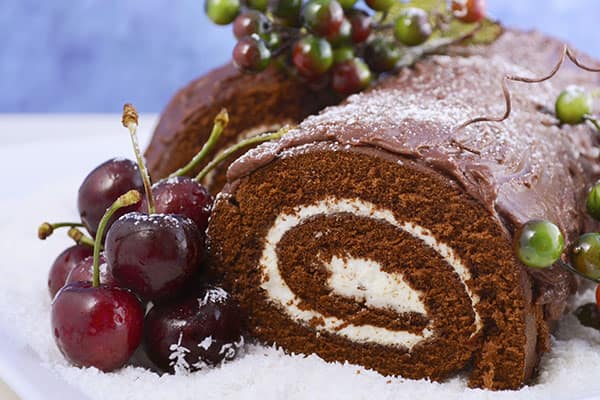 Don't hesitate to indulge. When in France, you'll have plenty of time between Christmas and New Years to celebrate with something lighter, say some oysters by the dozen. It is said that more oysters are sold in France during the holiday weeks than any other time of year. The savory seafood specialty is also featured on Norwegian's New Year's Menu. Be sure to slurp at least one or two for good health, prosperity, and a year full of travel adventure.