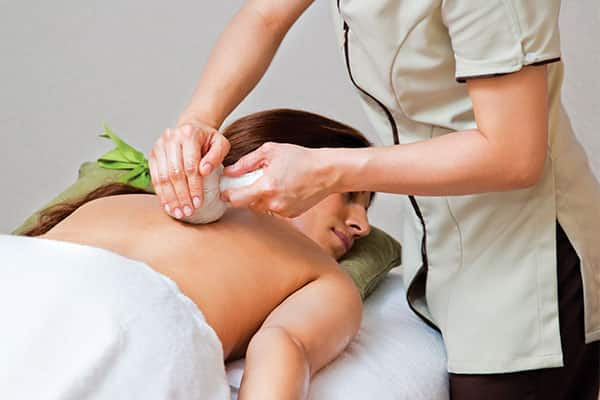 Have you ever found yourself staring into a fancy restaurant menu, wondering what to make of the meal descriptions? Everything sounds delicious, but the exotic ingredients have you head scratching. Or maybe this meal is an out-of-the ordinary special occasion. You're drooling over every entree, but want to choose something you'll swoon over.
It can feel the same way when selected from a spa menu. Even if it's not the first time you've been deliciously draped on a massage table, you may find that spa offerings are sometimes hard to decide on (although isn't this the most wonderful problem to wrestle?). When cruising with Norwegian, their amazing Mandara Spa serves up every style of beauty treatment and bodywork, from elegant mani-pedis to immersive salt therapy.
And here are a few extra insider tips: If you really want to make a special someone swoon, Mandara Spa offers gift certificates. Or, if you'd prefer to select a specific treatment but still can't decide upon your favorite kind of pleasure, look no further than Norwegian's Freestyle Daily, delivered to your cabin door. Here you'll find spa discounts as well as bundle packages, such as a 75-minute special combined into a singular spa sensation: hot stone or bamboo massage, foot and ankle massage, scalp massage, and refreshing spa facial for half the standard price.
With so many selections, spa virgins and pampered princesses alike will appreciate a shorthand guide to Mandara Spa's most popular and sophisticated selections.
Mani-Pedis
Elemis Hand Ritual with Manicure/Elemis Sole Delight with Pedicure. Not your ordinary mani-pedi! Instead, sample Elemis' manicures and pedicures, combining simple pleasure with pure ecstasy. The secret ingredient is their heated aromatherapy oils, and a creamy milk conditioner. You can also opt for your favorite style of treatment – a high-polished French manicure, for instance, or a Paraffin hand or foot dip.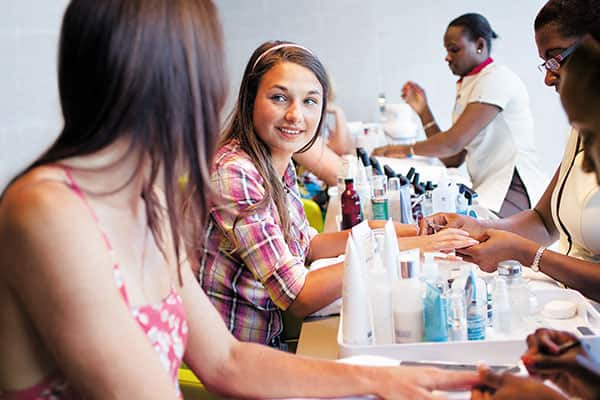 Facials and Massage
A soothing facial is the ultimate antidote to a day in the sun, and a 50-minute Swedish massage is sure way to access instant serenity. But while you're at sea and celebrating a sense of adventure, it's the perfect time for something indulgent or exotic. Some suggestions: A hot Basalt-stone massage is an awesome remedy for sore muscles. The Elemis Aroma Seaweed Massage with aromatherapy oils is nothing like a typical karate-chop, back-whack job. Instead, you're cocooned in a heated, detoxifying seaweed mask, while you receive an attentive scalp and foot massage, followed by a full body treatment.
Healing Arts
The ancient Chinese medicinal practice of acupuncture is designed to rebalance your overall health, and can also be employed to treat specific pains and dis-ease through a holistic approach. Although the modality has become increasingly utilized in western culture, we can risk reducing the healing benefits by immediately resuming a flight-or-fight lifestyle in our everyday world. Your cruise trip presents ample opportunity to receive and absorb the restorative powers of acupuncture treatment – without worrying about rushing off to work – or anything else during your vacation!
Thermal Suite Package
You experience the healing powers of hydrotherapy and salt therapy every time you deeply inhale the fresh ocean air. Take that sensation and multiply it by one million: Imagine hot tubs, heated steam rooms, bubbling pools, cascading waterfalls, and tropical showers. This is the Thermal Suite Spa, the consummate spa experience for cruisers who fully appreciate pampering.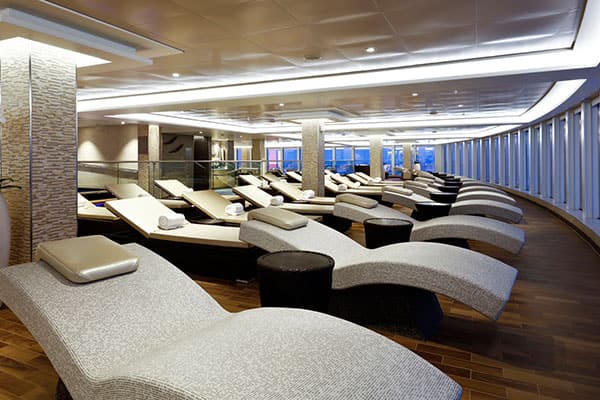 Adults' Night Out
If you're planning a special night for a dressy-dinner or dancing, you can add extra magic by pre-booking a beauty treatment. Indulge in a simple shampoo and blowout, after a day of beach-hair. Treat yourself to the coloring appointment you never have time to book at home. Or, consider turning your spa time into a special date: What's more romantic than sharing a couple's massage? Mandara also offers full grooming services for men (and maybe your cruise is the one time you can convince your mate that a pedicure will do you both a world of good!).