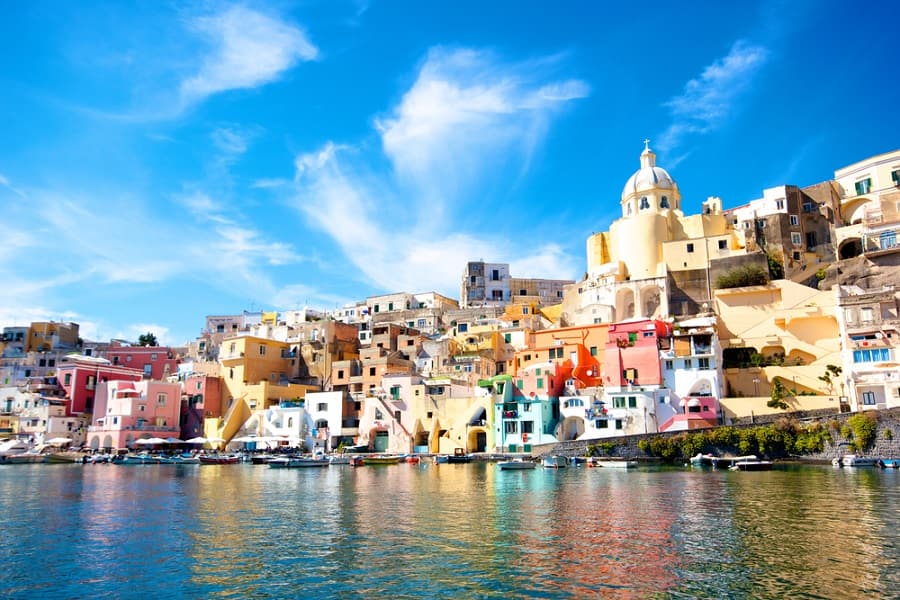 Are you considering a Mediterranean cruise that includes a port stop in Naples? Whether you're a history buff, a foodie, or a luxury shopper, there is something for everyone to do in and around Naples on a cruise with Norwegian. Check out our expansive list of shore excursions that include world-famous historic sites and iconic Amalfi coast landscapes. Norwegian offers a variety of unique and interest-specific excursions for every budget. Ready to explore? Here's a look at nine things to do in Naples on your Italy cruise with Norwegian.
1. Explore Pompeii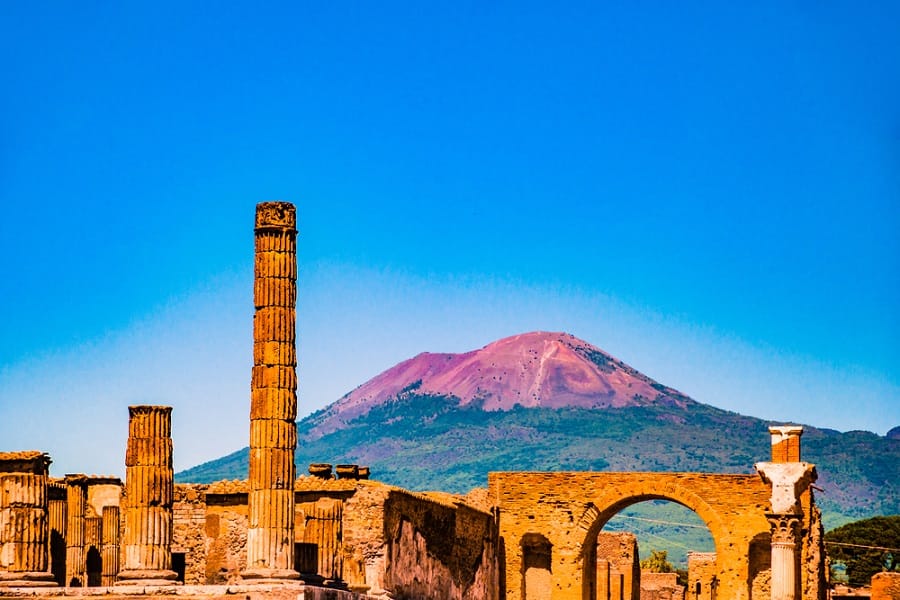 Pompeii is a big draw for cruise passengers stopping in Naples, and for good reason. Pompeii's well-preserved ruins were buried for over 1700 years under at least 20 feet of pumice and ash. When they were excavated, everything was in such good condition that it allowed archeologists to see how the 20,000 residents spent their time. Pompeii was originally a seaport, but the eruption raised the land so much that it left the ruins far from the coastline. History buffs will want to book an excursion like Pompeii Excavations.
2. Visit the Island of Capri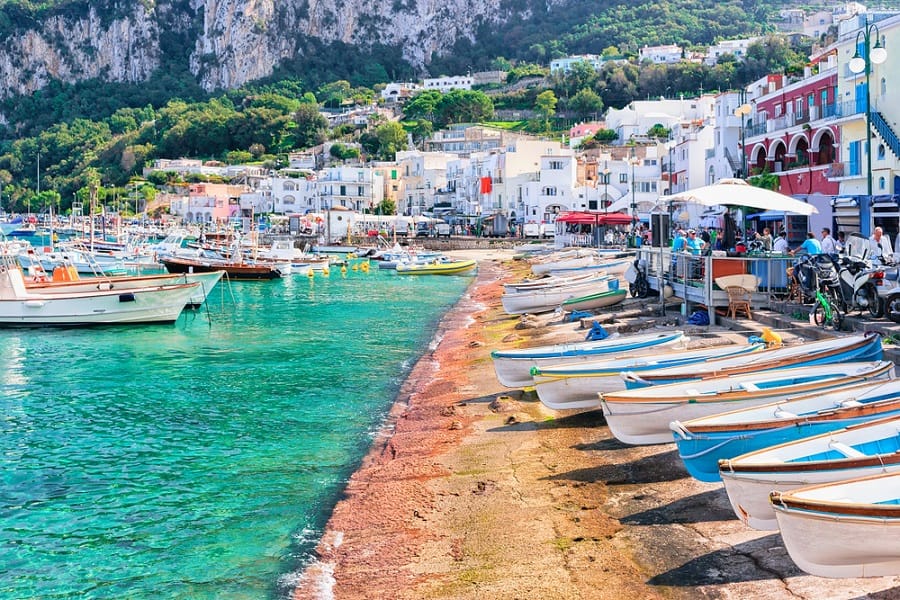 Take a boat across the Gulf of Naples to Marina Grande in Capri, a scenic port filled with fishermen's beautiful homes. Head up the funicular to stop at a terrace where you can get a bird's-eye view of the small island. Visitors can enjoy marveling at the views from Anacapri before heading into the town of Capri, known as the Isle of Love, for a romantic lunch and time to stroll around the quaint streets.
3. Drive Along the Amalfi Coast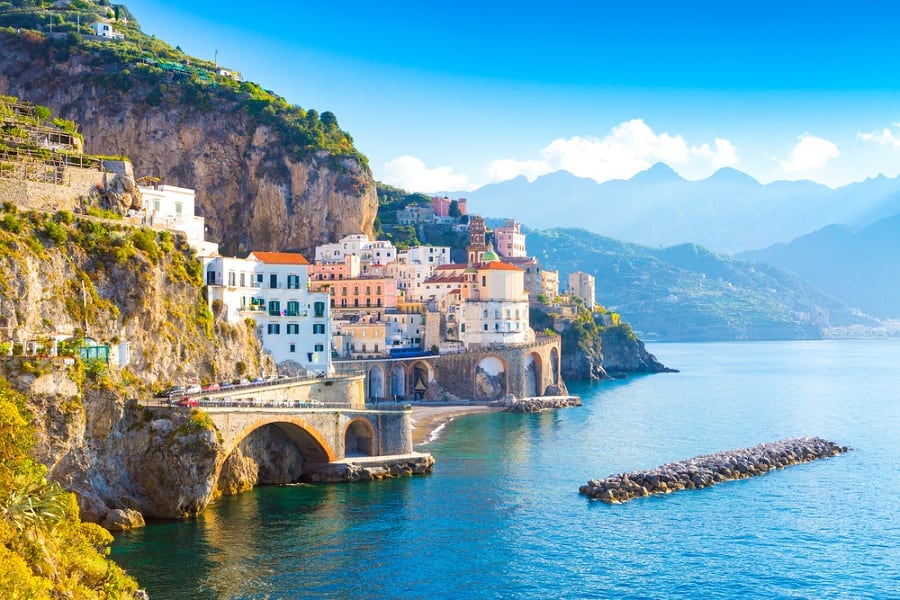 If you take a drive along the iconic Amalfi Coast, you can visit Sorrento, overlooking the Gulf of Naples. This is a great spot to enjoy some free time and shop for famous Sorrento handicrafts. There is no shortage of places to eat and drink in Sorrento. Take advantage of this time to dine and explore while overlooking some of the most picturesque coastlines in the world.
4. Explore the Ruins of Herculaneum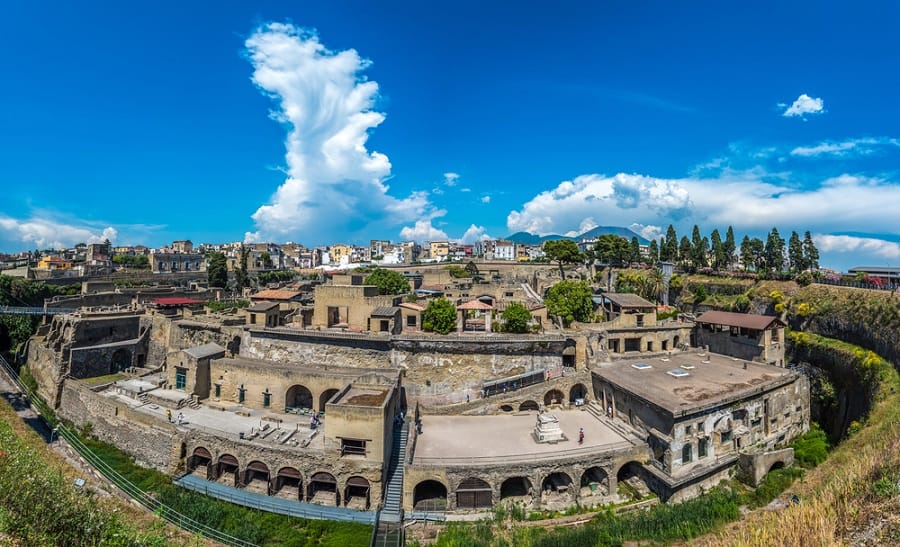 If you've already visited Pompeii, consider another important archeological site — Herculaneum. It was primarily a fishing village and welcomed rich Romans with their summer villas. It has a different feel altogether than other sites, including Pompeii. There are parts of Herculaneum that survived the eruption untouched. You can see houses, stores, baths, fabrics, foodstuffs, and more that provide insight into what life was like in ancient times.
5. See Mount Vesuvius by 4 x 4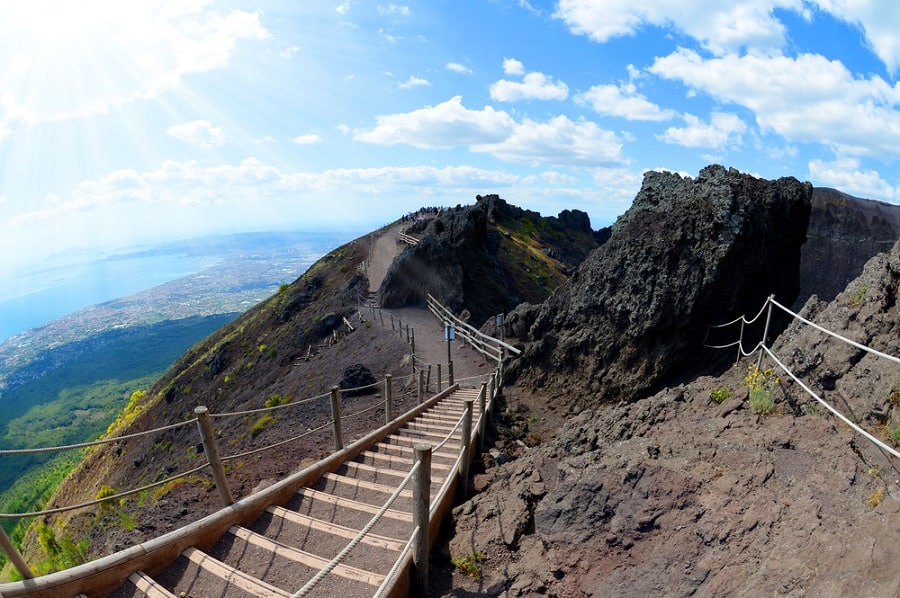 If you want to get the blood pumping on your day in port, consider booking an excursion like Mount Vesuvius by 4 x 4 and Hike that will take you up this world-famous volcano in a special 4 x 4 that features air conditioning. Once you reach 3,000 feet, you'll continue up another 1,000 feet by hiking on a narrow zigzag trail. Waiting at the rim of the crater will be a specially trained alpine guide who will explain more about the crater and Mount Vesuvius' history.
6. Visit the Archaeological Museum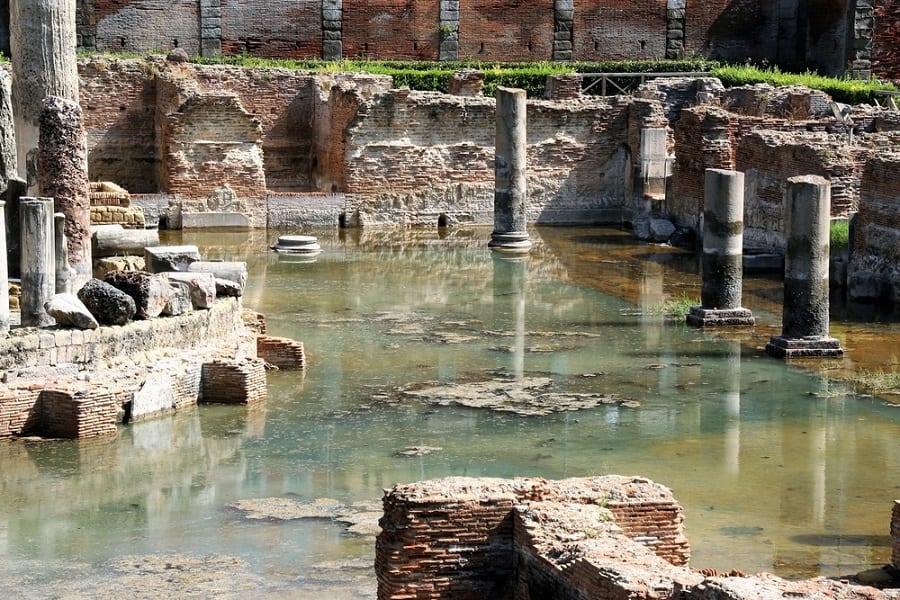 Naples is home to an archaeological museum that includes important pieces like a classical Roman sculpture that depicts Greek mythology figures and a Farnese Bull. You'll also find a number of mosaics, murals, and frescos that were removed from Herculaneum and Pompeii.
7. Eat at a Naples Pizzeria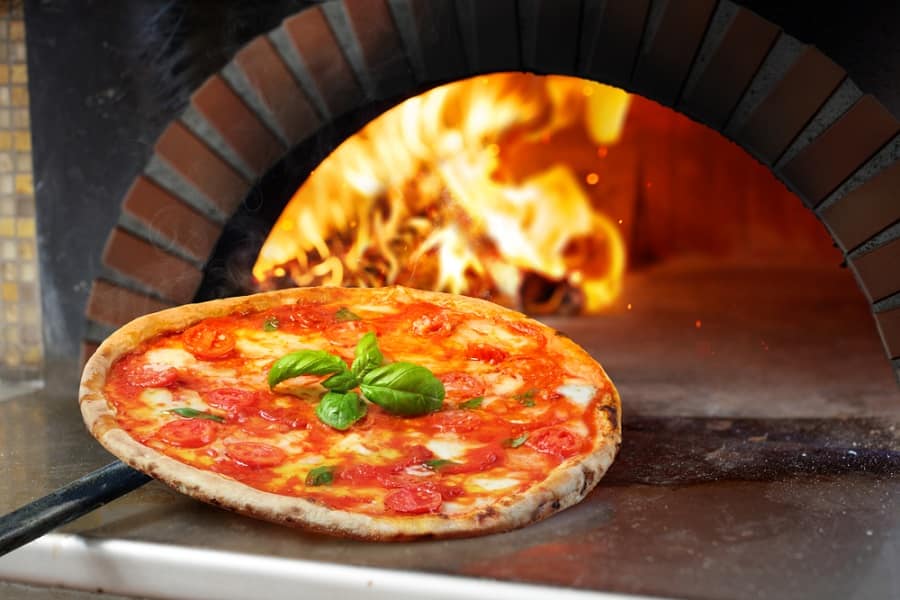 If you have any free time, don't miss out on trying a pizza in Naples. Pizza is a serious subject in Italy, especially in Naples where the Neapolitan Pizza Association stipulates that there are certain rules that must be followed in order to be called a Neapolitan pizza. Some of the more iconic spots in town include:
Da Michele: They only serve two types of pizza, and you can expect a long line all day long. This spot was made even more famous thanks to Julia Roberts' iconic role in Eat Pray Love.
Antica Pizzeria Port'Alba: This is widely recognized as possibly the first pizzeria in the world. It opened in 1738 as a street food stall and became a pizzeria in 1830. Today, it's run by the fifth generation of the family.
Brandi: This is credited as the birthplace of pizza Margherita. Legend has it that Raffaele Esposito was preparing pizza for the Queen and she was most impressed with the one that resembled the Italian flag with its colors. Green is represented by the basil leaves, white by mozzarella, and red by the tomatoes.
8. Take a Walk around Naples
There is plenty to see and do in Naples itself for people who want to learn more about the city. There are countless interesting sites in Naples. A few of these include:
Castel dell'Ovo (Egg Castle): The Greeks from Cumae were the first to inhabit here and helped eventually found what is now the City of Naples.
Santa Chiara Church: It was severely damaged during World War II but was restored by the mid-1950s. The church was originally built sometime between 1313 and 1340 and was commissioned by the King of Naples, Robert the Wise, and his wife, Queen Sancha of Majorca.
Dante Square: There is a statue of Dante Alighieri, the renowned Renaissance poet, here.
9. Relax on the Beach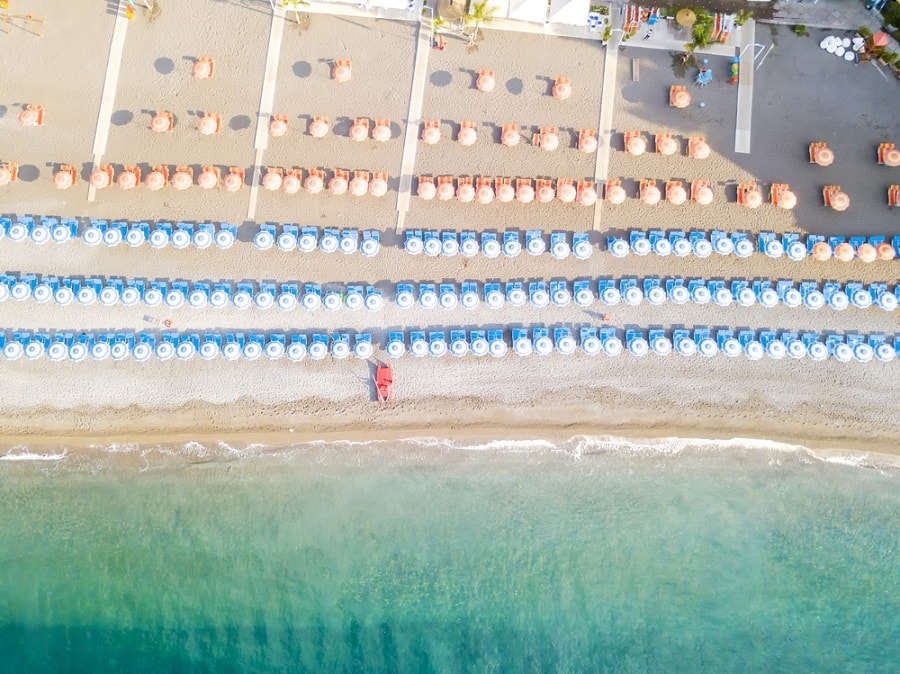 If you want to relax, consider visiting one of Naples' beaches. Some of the more popular beaches include Miseno and Miliscola, which can be reached by public transportation. The Gaiola beach is one of the more beautiful beaches, but it's divided into two parts. One is free, but the other requires a document to enter, so stick to the free side here.
Naples offers a bit of something for everyone. Whether it's archeological sites, postcard landscapes, or delicious Italian cuisine, Norwegian has you covered with a wide variety of excursions. Visit Norwegian's Cruise Deals page to learn more about the best offers for your vacation.