If you're as excited as we are to sail aboard Norwegian Bliss, you'll want to scroll immediately to the bottom of this article and take a look at the video below. Just a few days ago, Norwegian Cruise Line's sixteenth ship celebrated a major milestone as she emerged from the Meyer Werft building dock in Germany.
And while we're highly anticipating her delivery on April 19, watching Norwegian Bliss show off her new hull art on February 17 was truly a remarkable sight.
"Our partners at Meyer Werft have done an excellent job realizing our vision for a ship designed to experience Alaska and The Caribbean like never before," said Andy Stuart, Norwegian Cruise Line president and chief executive officer.
"We are counting down the days until her official debut in Seattle this summer, where guests will be able to race around the world's largest two-level race track at sea against the backdrop of Alaska's wild frontier and enjoy other first-at-sea experiences."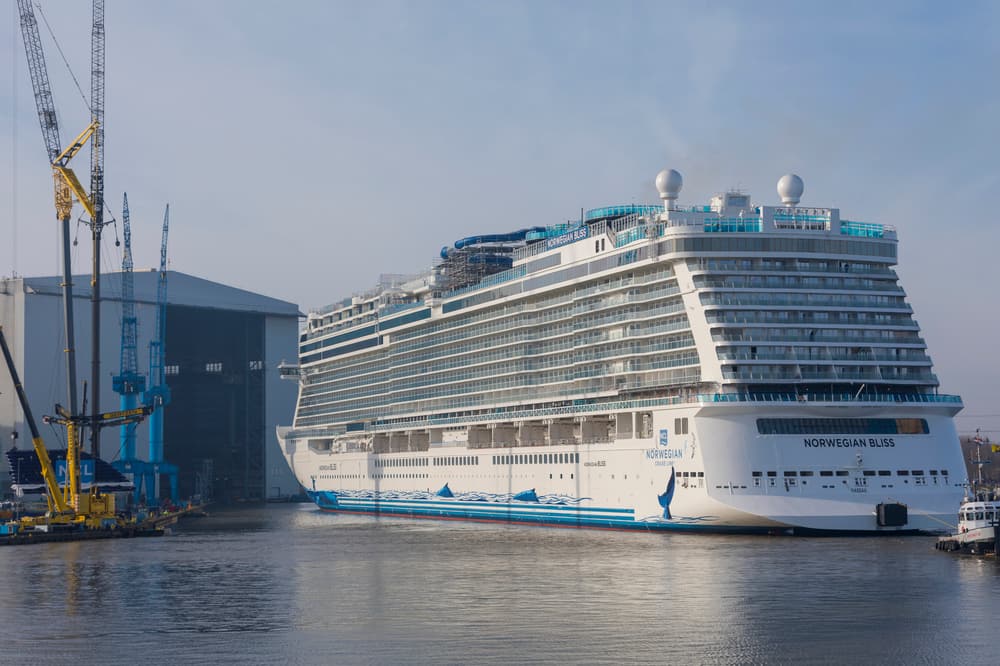 Construction of Norwegian Bliss began in October 2016. This is the third ship in the Breakaway Plus class, measuring 1,082 feet in length by 136 feet wide, and a gross tonnage of 167,800 with capacity for approximately 4,000 cruise guests.
Following preview events in New York City, Miami, and Los Angeles, Norwegian Bliss will sail into Seattle for her official christening on May 30, with summer cruises to Alaska beginning June 2.
She will spend her summer seasons with seven-day cruises to Alaska, and fall seasons sailing to the Mexican Riviera from Los Angeles. In winter of 2018 she will sail to The Caribbean from Miami, and in the 2019 fall/winter season, she will cruise from New York City to Florida, The Bahamas and Caribbean.
To learn more about Norwegian Bliss, or to book your cruise vacation, visit Bliss.NCL.com.
Watch a time lapse video of Norwegian Bliss as she is waterborne for the first time:
Photo credit: Meyer Werft