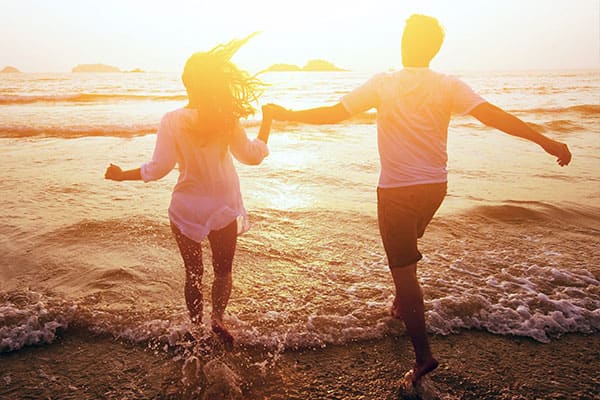 Call me a hopeless romantic, but there's something about the notion of being whisked away on a romantic cruise getaway that completely trumps the thought of any jewelry, flowers or chocolate. With Valentine's Day creeping up just around the corner, my husband and I decided to forgo trading material gifts this year in place of a combined experience to celebrate the holiday. Since we'd honeymooned on a cruise just over six years ago, the notion of another sea voyage made perfect sense. So with babysitters (i.e. grandparents) in place and our vacation dates set aside, we embarked on a search for cruises for couples. Our research led us to these spots, known as four of the most romantic cruise vacation destinations. Breathtaking landscapes, exciting excursions, and rich culture are all on the itinerary.
ST. THOMAS, US VIRGIN ISLANDS: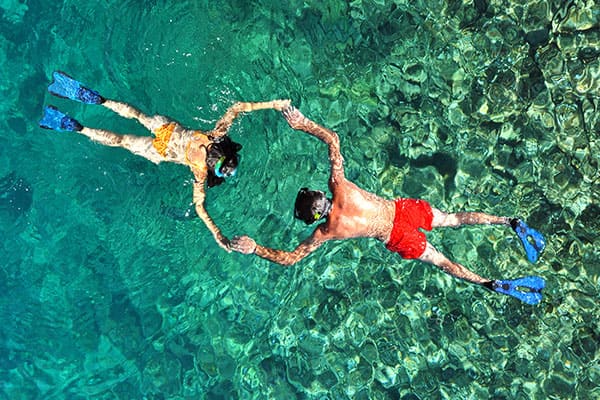 Cruise to St. Thomas, the gateway island of the U.S. Virgin Islands in The Caribbean. Beautiful beaches and turquoise waters make this the ideal place for outdoor activities, such as snorkeling, kayaking, and hiking. Ideal date spot: There's no shortage of charters on this island. Embark on a boat tour with your honey and take in the scenic coast. Don't miss: Magens Bay. Famous for its crystal clear water and abundance of tropical fish, be sure to stop in at this white sand beach that's been named by National Geographic as one of the top 10 in the world.
NASSAU, BAHAMAS: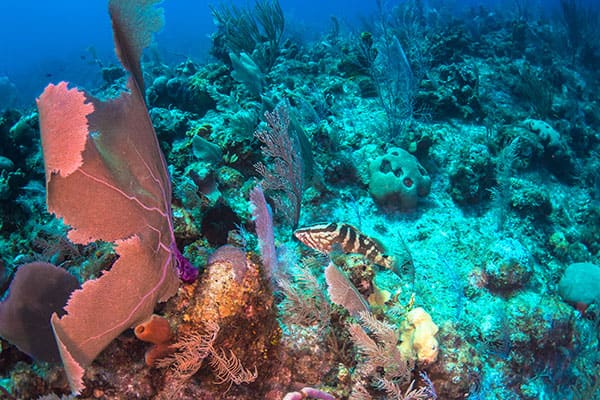 Cruise to Nassau, the capital of the Bahamas, with miles of beaches and coral reef that beg to be explored. The colorful buildings, a remnant from its British past, set the backdrop for plenty of pictures. Ideal date: Get up close and personal with the dolphins. Swim, hug and kiss a new dolphin friend. Don't miss: Paradise Island. Just north of Nassau lie 685 acres of resorts, hotels, restaurants, a golf course, aquarium and casino.
KONA, HAWAII: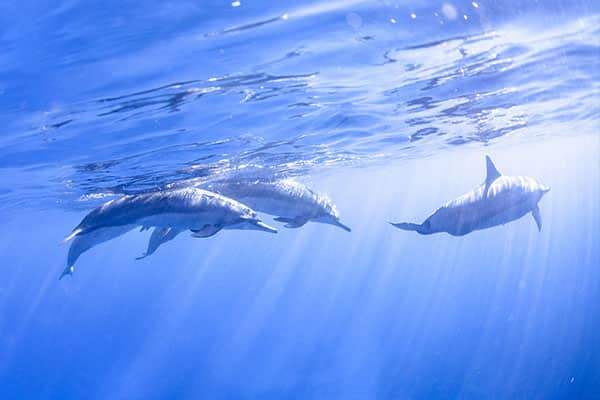 Tropical cruises to Kona welcome visitors with visions of everything Hawaii is known for: crystal blue waters, vibrant marine life, surfing, and plenty of sunshine. Ideal date spot: Whale and dolphin watching at Kealakekua Bay are perfect for the adventurer couple. You can also swim and snorkel in these protected waters. Don't miss: Mauna Kea Summit. The awe-inspiring views found at the top of this 14,000 ft. peak are worth the trek.
LIMA, PERU: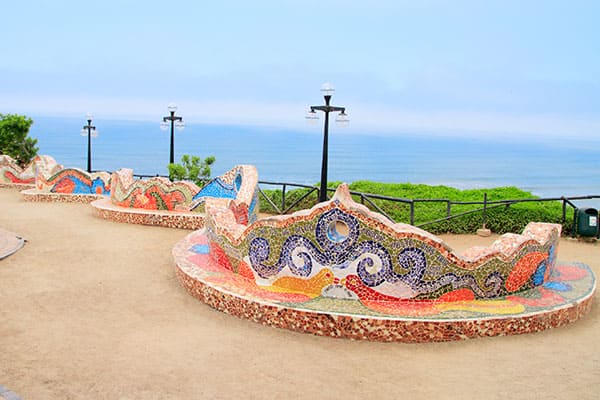 Peru's capital, Lima, has grown to become one of South America's largest cities and quite the active metropolis. Known for its lively food scene as well as its history of ancient Inca civilizations, a cruise to Lima combines beachside recreation with an opportunity for highly cultured experiences. Ideal date spot: A stroll along the colorful "Parque del Amor" / "Love Park" in Miraflores will always be a cherished memory. Don't miss: The food! A food tour of Lima offers an opportunity to taste some of the country's most famous dishes, ranging from ceviche to lomo saltado.
Of course, no romantic getaway would be complete without a few memorable moments on board, such as a special dinner or couples massage. So be sure to think ahead and set aside some time for a date night at sea.