CRUISES FOR SINGLES & SOLO CRUISING
Best for Solo Travellers - Cruise Critic's 2019 Editors' Picks Awards
Best Cruise Line for Solo Travellers 6 years in a row - Porthole Magazine
Whether you're taking some me time on a cruise, just happen to be the odd number person in a group, or think it's best you and your buddy get your own rooms, Norwegian Cruise Line gives you plenty of options to plan your singles cruise holiday.
During each of Norwegian's sailings there are plenty of opportunities to meet fellow passengers. Most sailings have singles meet-ups for those cruising alone. Some of our onboard cruise staff host bar crawls around the ship, or even get your pride on at the Friends of Dorthy happy hour happening every night.
Book A
STUDIO STATEROOM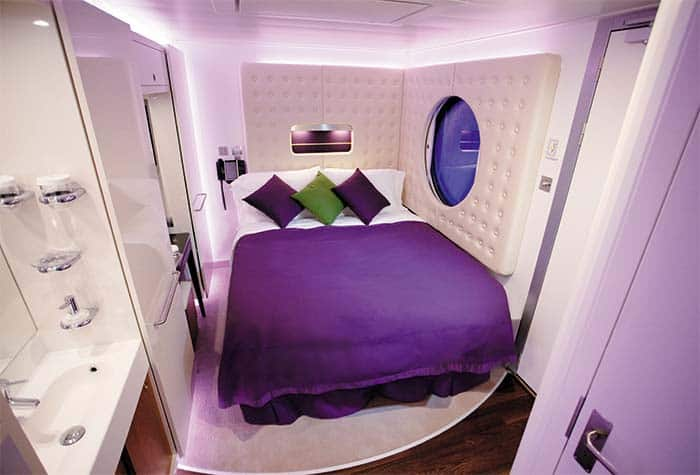 Norwegian Cruise Line was the first cruise line to build staterooms and common areas specifically for the single cruiser. Our Studios are the perfect sized room for solo cruising and the Studio Lounge is a great way to meet other single cruisers.
VIEW CRUISES
Just Book
YOUR OWN STATEROOM
There is nothing stopping you from finding any stateroom you want and booking it. Generally, you'll pay 2x the cruise fare but you'll always only pay taxes and stateroom gratuities for one.
VIEW CRUISES