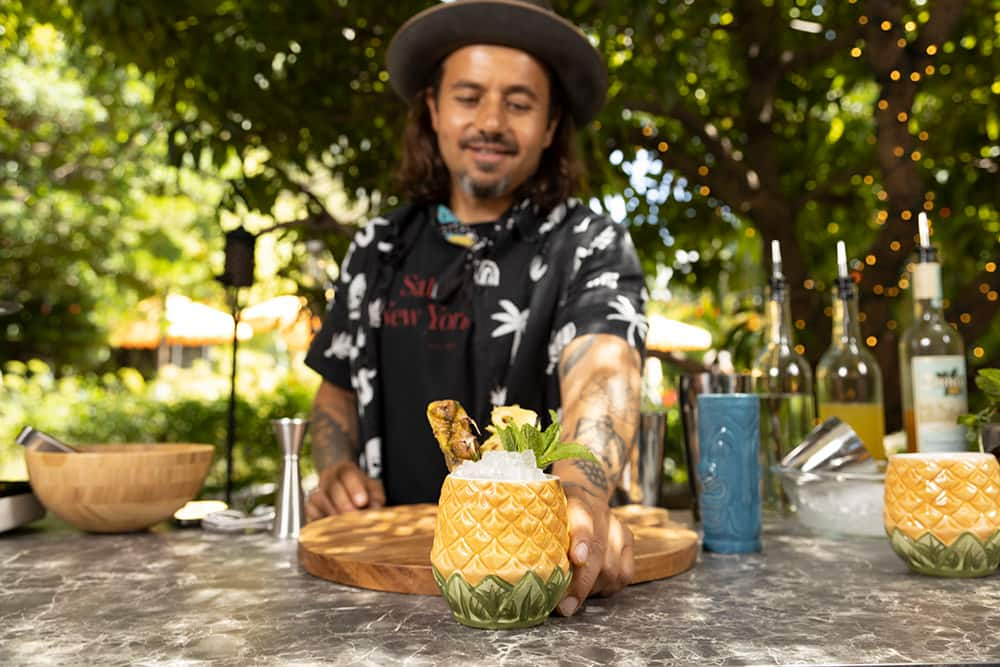 Earth Day is every day here at Norwegian. Through our Sail & Sustain Environmental Program partnerships and initiatives, we are committed to preserving our environment for future generations — from eliminating plastic straw use on board our ships to utilizing the latest technology to reduce our carbon footprint.
To restore and protect our planet, we must work together each day to be resourceful and follow sustainable practices both big and small. So let's celebrate Earth Day with a cocktail - a sustainable one of course!
Norwegian Cruise Line has partnered with Bar Lab to create sustainable cocktails at sea that are both eco-friendly and delicious. So today after participating in an Earth Day activity—there are many ways to be eco-conscious as you'll see below —kick back and unwind with our delicious Pineapple Surplus cocktail.
Pineapple Surplus Recipe
12.5 oz / Jaja Tequila
5 oz / Chinola Passion Fruit
10 oz Turmeric Honey Syrup
Add 3 oz of batched cocktail into a shaker with ice all the way to the top.
Shake and pour into a 10 oz glass. Garnish with a pineapple slice and mint.
How to Be More Eco-Friendly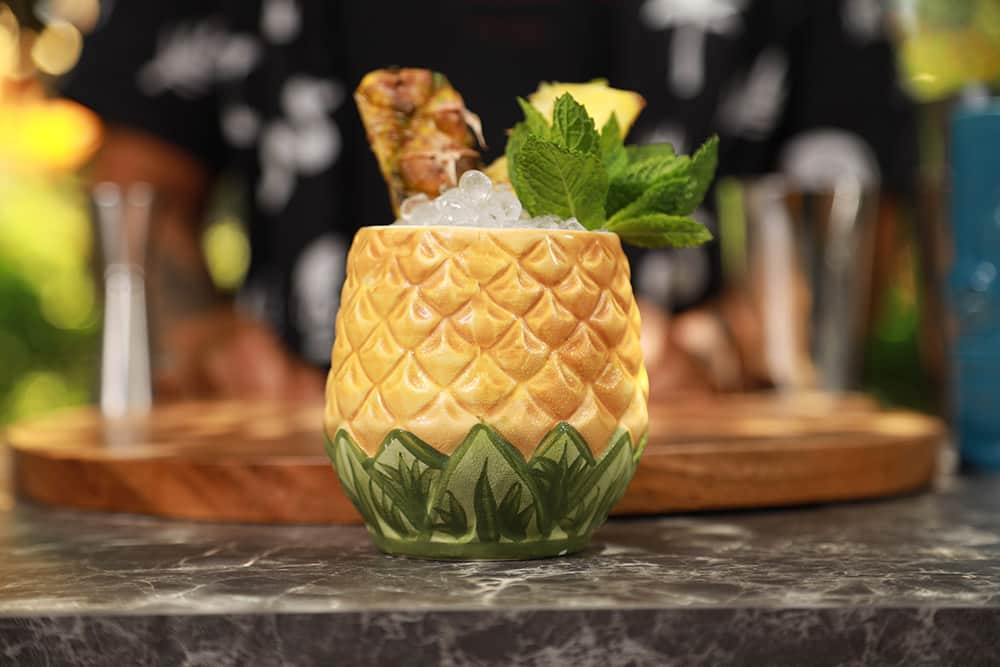 Reduce Food Waste
One way to reduce food waste is by starting your own garden. This can also be a fun and stress-reducing activity. If you've never grown food before, consider starting small with an herb garden with plants like mint and basil. Plant your favorite veggies like carrots, lettuce, tomatoes and zucchini … yum!
Starting your own compost bin is also an excellent way to reduce food waste and landfill waste. Plus, composting produces wonderful fertile soil you can then add to your new garden. Commonly composted items from your kitchen include eggshells, coffee grounds, tea leaves, table scraps, newspapers and more.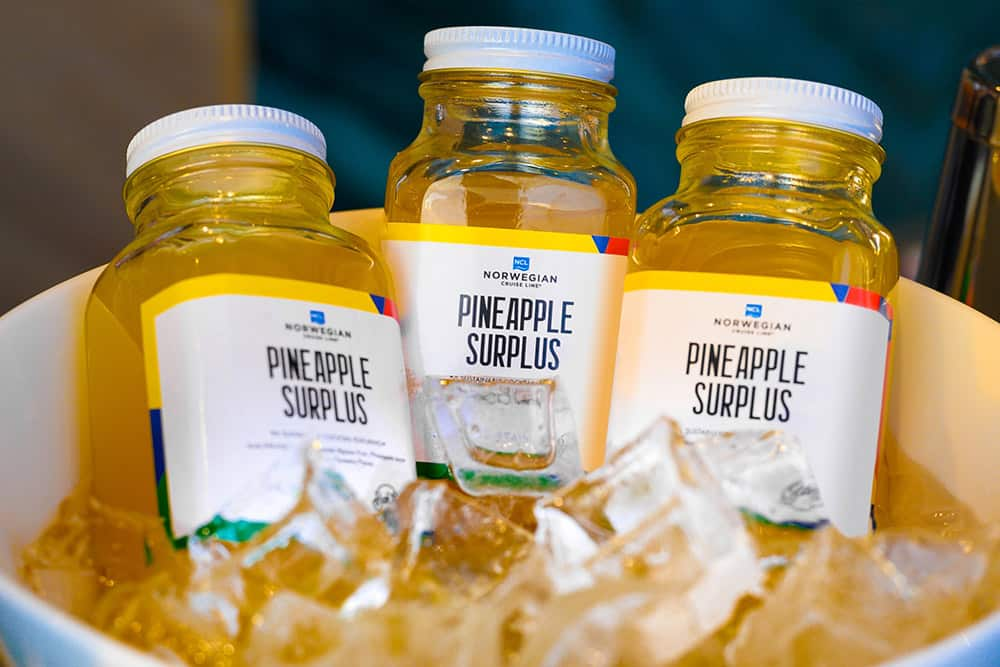 Shop at Farmer's Markets
And if you can't grow it yourself, shop local for your food at a nearby farmer's market. From locally-made honey, jams and breads to locally-grown fruits and vegetables, you can find a wonderful assortment of products to fill your kitchen. Fresh-from-the-farm eggs and meats can also be found at these markets to round out your weekly grocery list. And don't forget to bring reusable bags with you to carry all of this delicious food.
Make Your Home More Eco-Friendly
Having solar panels installed on your roof is definitely one way to go green, but there are many less costly ways you can also reduce your carbon footprint at home. Make sure all the light bulbs in your house are energy efficient. Unplug appliances when they're not in use, use cold water in the washing machine (hot water option requires much more energy) and turn off the heat drying option in your dishwasher. Also, be more conscious of turning off the lights when you leave a room and turning off the faucet while brushing your teeth.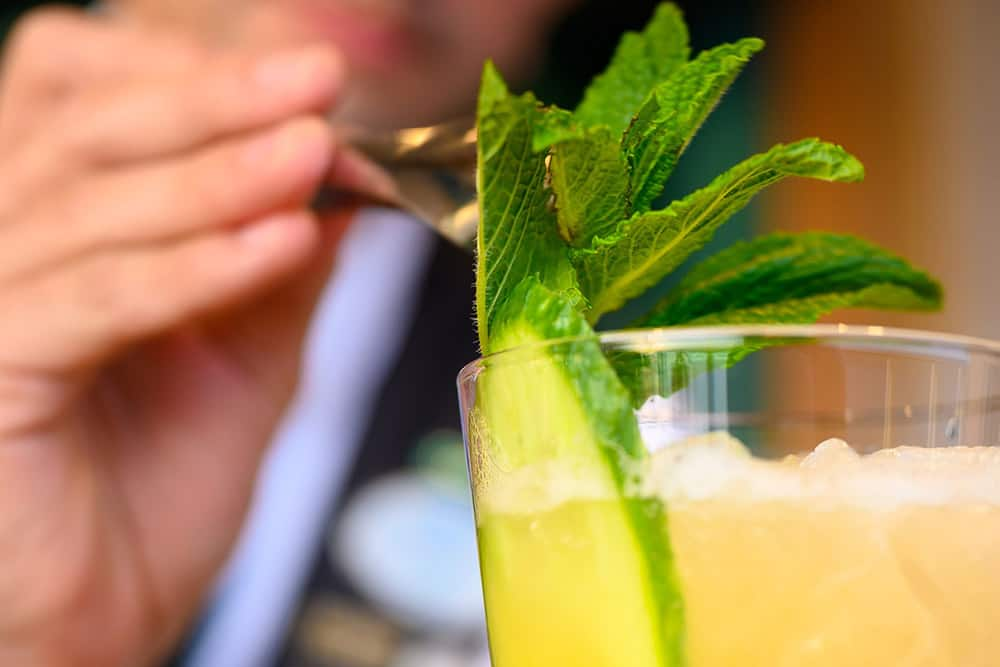 See how Norwegian is continuing our commitment to being a responsible corporate citizen by exploring our environmental program. How will you celebrate this Earth Day? Tell us in the comments!
Save this delicious Earth Day cocktail recipe – it's perfectly refreshing on a warm summer day. Ready to Break Free this summer? So are we! Mix up your favorite new Pineapple Surplus cocktail and explore all of our summer 2021 cruise vacations. Cheers!