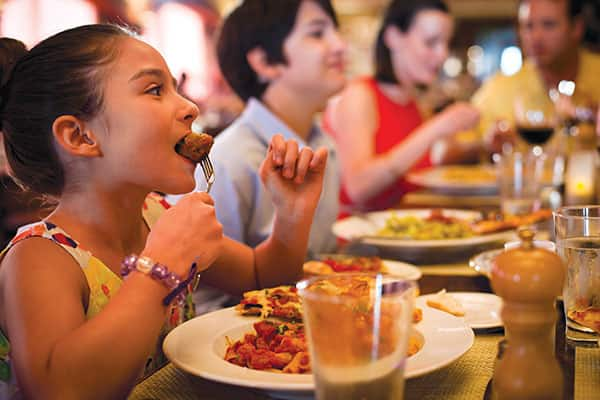 There's nothing like good food to bring families together! Norwegian Escape offers a seemingly endless array of cruise fare from the Main Dining Room venues: Taste, Savour and The Manhattan Room, the pub-style O'Sheehan's Neighbourhood Bar & Grill, and the grab and go Garden Buffet. But beyond these, I believe there are 4 Must Try Family Food Experiences on Norwegian Escape, let's take a look!
The Bake Shop
Who doesn't love fresh delectable treats from a bakery? At The Bake Shop, you and your family can indulge your sugar cravings with the likes of decadent French macarons, blissful cupcakes and chocolate pralines. You can also order a top-notch cappuccino should you need to fill that coffee fix after a late vacation night. Grab your treat and a deck chair, it's a perfect way to spend some family time.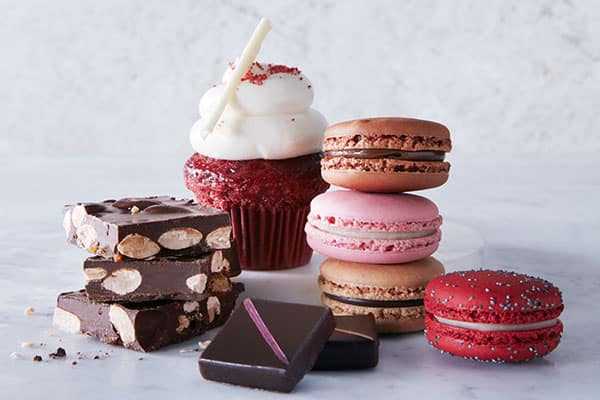 Dolce Gelato
Okay, so there's ice cream, but then there's gelato!! Can't get enough of this amazing, slow churned, Italian delight made from milk, cream and sugar, combined with flavored fruits, nuts and more. It's so much richer than regular ice cream, it's delizioso! You really do have to try gelato. Especially the strawberry, or maybe the pineapple? I guarantee your family will thank you for it. Dolce Gelato is located along The Waterfront on Deck 8.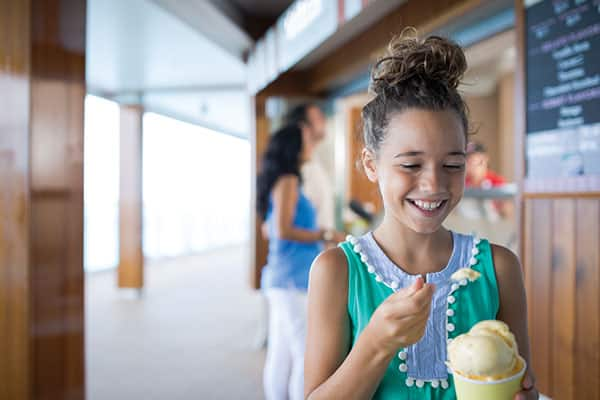 Garden Café
While many seem to think a buffet on a cruise ship is just standard, the Garden Café on Norwegian Escape is far from ordinary! Besides the bright floor-to-ceiling windows offering views of the ocean, the Garden Café is a perfect choice for family dining as there is truly something for everyone. You can choose from ethnic dishes, Italian pasta or a meat carving station, plus there are salad bars and made-to-order omelettes, along with grilled side dishes and entrées. And, of course, there's also a complete dessert area filled with even more treats.
Teppanyaki
Teppanyaki has to be the best family food experience on board Norwegian Escape! Teppanyaki offers a highly entertaining experience combined with authentic Japanese cuisine created by using hibachi cooking techniques. As you share a table and wide-eyed looks with fellow cruise goers, you'll be amazed by the skilled chefs as they slice, dice and grill, fresh vegetables, chicken and steak right in front of you. This lively event with swirling knives and flying shrimp is sure to entertain everyone in your family from old to young. Even if you've done something like this before, maybe it's time introduce the world of Teppanyaki to the rest of your family. I can still hear the sizzle of the grill right now, what a great memory!