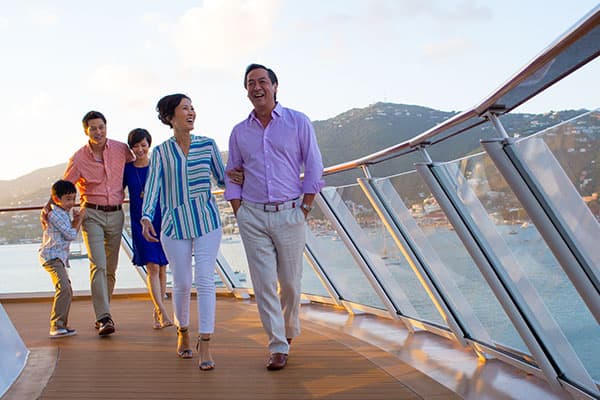 Did you know the number one reason for travel within the US is to visit relatives? And whilst todays' technology makes it easy to stay in touch, there's nothing quite like seeing each other in person - remember how much fun you had when you last visited? Maybe it's time for another get together! Here are my tips on how to organise a family reunion cruise.
Explore our cruises:
As with any family reunion, you'll need to start planning with as much advance notice as possible. Choosing a date and a location is standard, but it's so much more exciting to pick a sail date and a cruise destination! Do you want to explore the warm waters of The Caribbean or go on an Alaskan adventure? Whatever you decide, the excitement of a family reunion at sea may entice family members to attend who wouldn't otherwise travel - until they've cruised, that is, and then they'll be cruisers for life!
Benefits of a Family Reunion at Sea:
Here's the thing, whilst most people love to attend family reunions, no one wants to plan one - until now! Seriously, you've got this. The professional travel planners at Norwegian Cruise Line can:
• Assist you in requesting conference rooms on board the ship where you can play board games
• Help arrange dinner reservations, cocktail parties and group shore excursions
• Help to book connecting staterooms or staterooms near each other
And best of all? There's no clean up. You won't need a back up plan in case of rain. And no one will be bored unless they choose to be.
Enjoy our Cruise Activities:
One of the big challenges when planning any reunion is trying to ensure there will be activities for family members of all ages to enjoy. But that's definitely not a concern when you plan a family reunion at sea, as the ship comes with its' own entertainment! Kids and teens ages 3 to 17 can enjoy exciting youth programmes; Grandpa can hit the casino whilst Grandma is pampered at the spa; and everyone can eat until their hearts' content!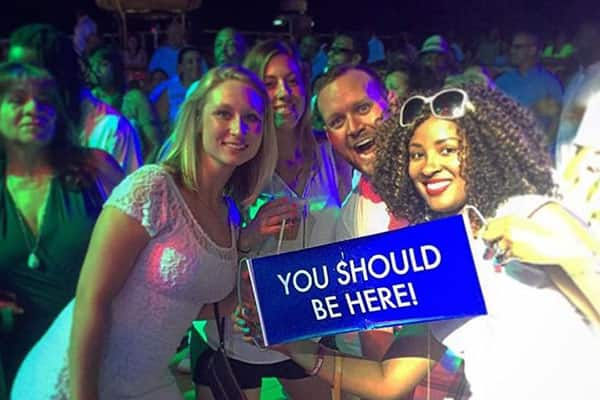 Bonuses of Family Reunion Group Travel Did you also know there are bonuses for
booking group travel
with Norwegian Cruise Line? Family reunion members can choose from 2 options: for every 14 passengers and 7 cabins, 2 people can cruise for free -or- 1 can cruise for free whilst everyone can enjoy amenities such as unlimited beverages, pre-paid service charges, photo packages or Internet minutes.
Create a New Family Tradition
A reunion is all about spending quality family time together whilst making new memories in the process. Ask relatives to bring photographs to share, offer a guestbook or explore your history by creating a family tree. You could even include a simple gift exchange or create a family history trivia game. Photographers on board the ship will be happy to help set up group sessions so you'll have memories of your newest family tradition: cruising.
Tips & Organisation
As with any family reunion, name tags are a must. Highlighters are perfect for keeping track of group events listed on the Freestyle Daily activity sheet that's delivered to your stateroom. Be sure to download the Norwegian iConcierge app so you can easily communicate with your family during your cruise. Since you've already enlisted the help of Norwegian experts, you won't have to deal with any of the finances as everyone deals with their own payments. It's easy to set up a special email address or a Facebook page where family members can communicate and exchange their cruise holiday excitement. You can also provide them with a list of organised onboard activities, or deposit and final payment timetables.