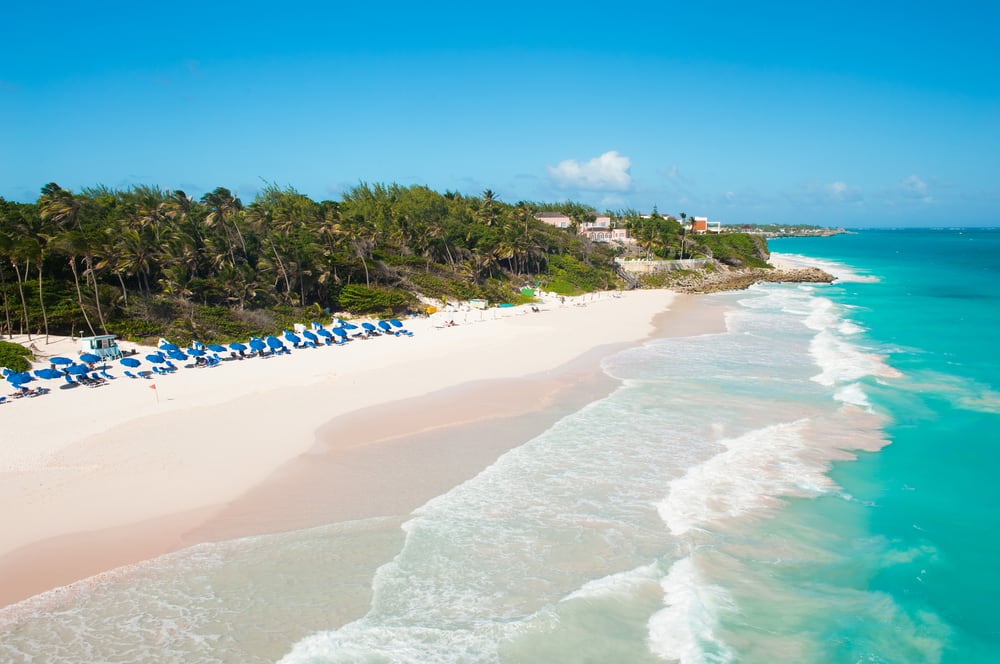 Going on a Caribbean cruise is an incredible adventure. If you've cruised before, or even if you just like to venture a bit off the beaten path, then you might want to skip the typical activities and do something a little different. Why not spend your time in port exploring some of the more unusual beaches in the Caribbean? From colourful pink sand to dramatic scenery, these beautiful, unique beaches are worth a visit.
Ready to start planning? Explore all Caribbean cruises.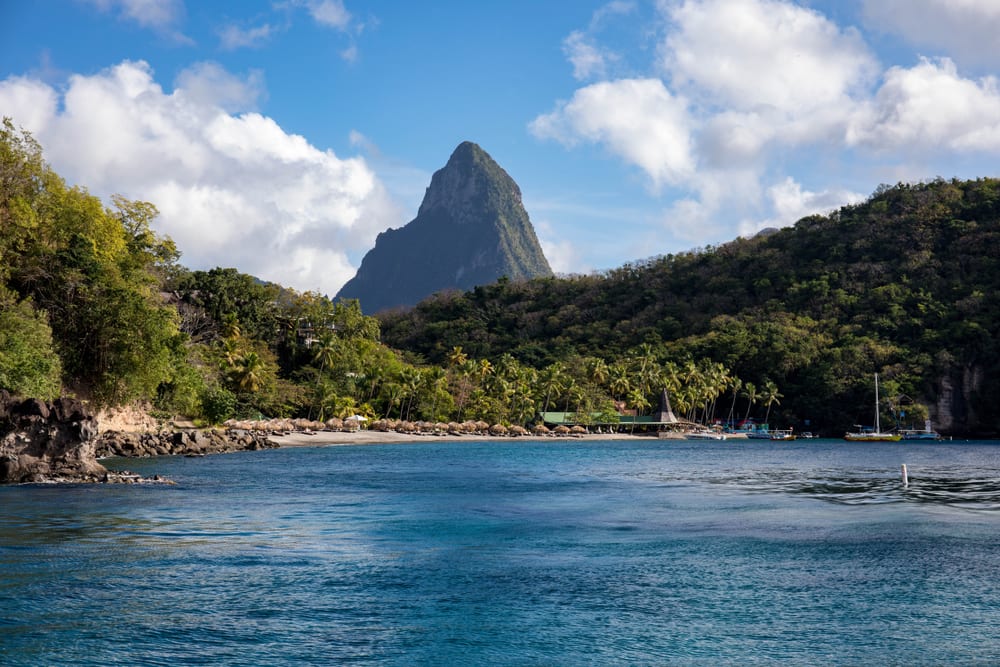 1. Anse Chastanet - St. Lucia
With its dramatic mountains, stunning scenery and lush rainforest, St. Lucia is a favourite cruise port stop for many travelers. The island has some of the most beautiful shores in the Caribbean, including a variety of black sand coastlines, such as Anse Chastanet Beach.
Anse Chastanet is located on the southwest coast of St. Lucia. Although it is about an hour and a half from the cruise dock, Anse Chastanet is worth the trek. The fact that it is secluded is part of its appeal. You won't find many crowds at this gorgeous beach. Bonus - some of the best snorkelling on St. Lucia is available at Anse Chastanet thanks to the natural, offshore reef.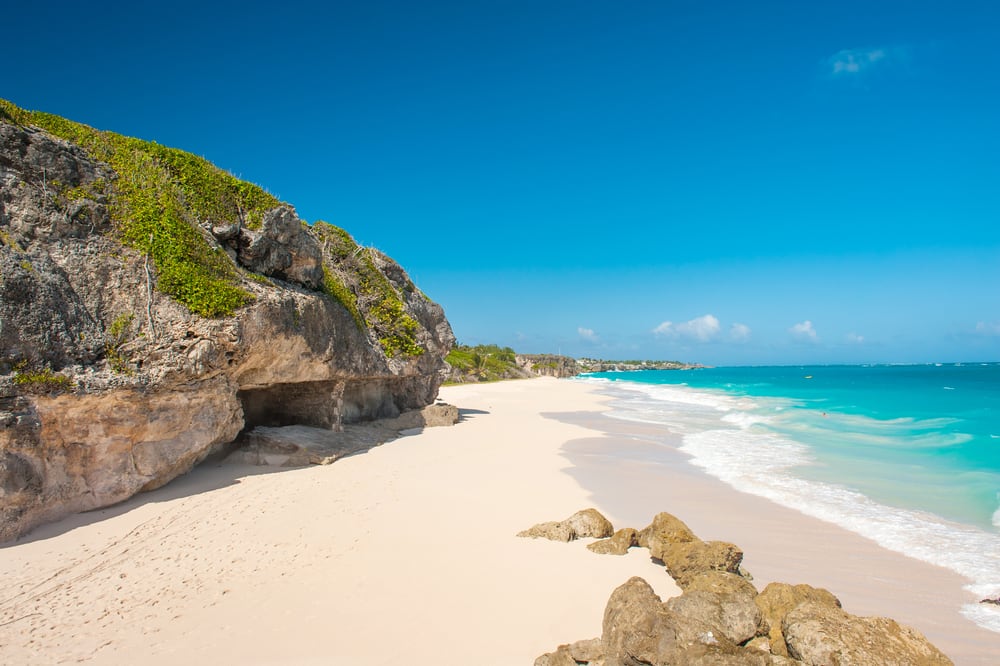 2. Crane Beach - Barbados
Along the coast of Barbados, you'll find a famous pink-sand beach renowned for its beauty. The Crane Beach has been named one of the top beaches in the world by both CNN Travel and the Lifestyles of the Rich and Famous.
Crane Beach is a favourite spot of honeymooners due to its serene tropical backdrop and lovely pink hue. This beach is also an excellent beach for boogie boarding due to the powerful waves in the area. There are several sheltered coastal coves close to shore that are perfect for swimming. If you venture further out, make sure that you are a strong swimmer as the waves are strong.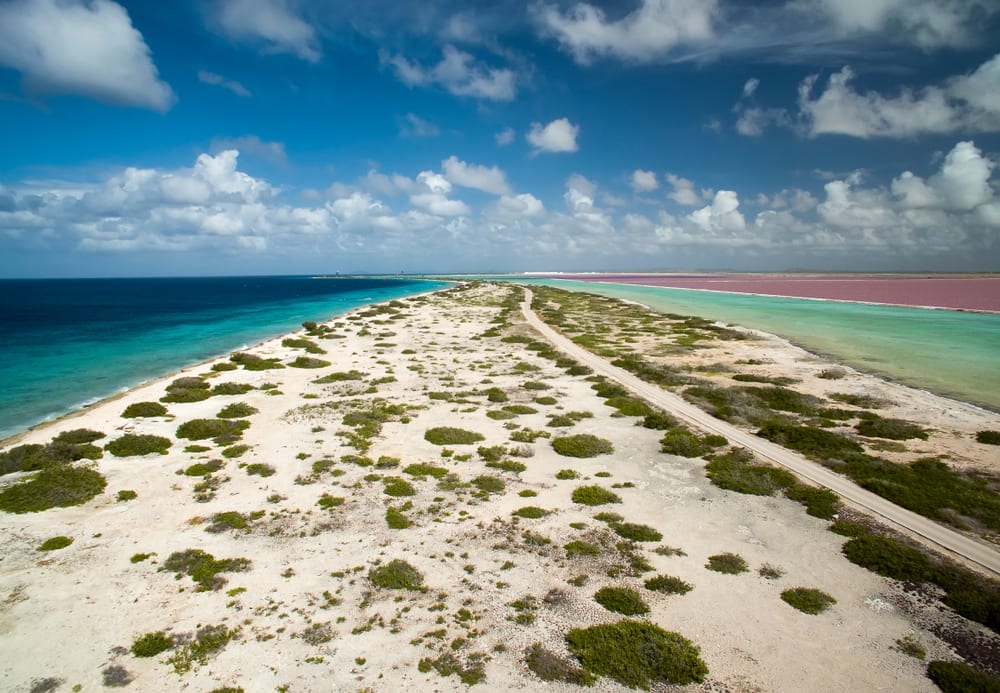 3. Pink Beach - Bonaire
Pink Beach, located in Bonaire, is a gorgeous, rosy-coloured beach located close to the cruise port. The vibrant pink hue comes from a microscopic organism called foraminifera whilst the sand is a mixture of shells and coral. When you visit, don't forget your camera as the idyllic backdrop is perfect for taking Instagram-worthy shots. Because of its crystal clear waters, Pink Beach is ideal for snorkelling.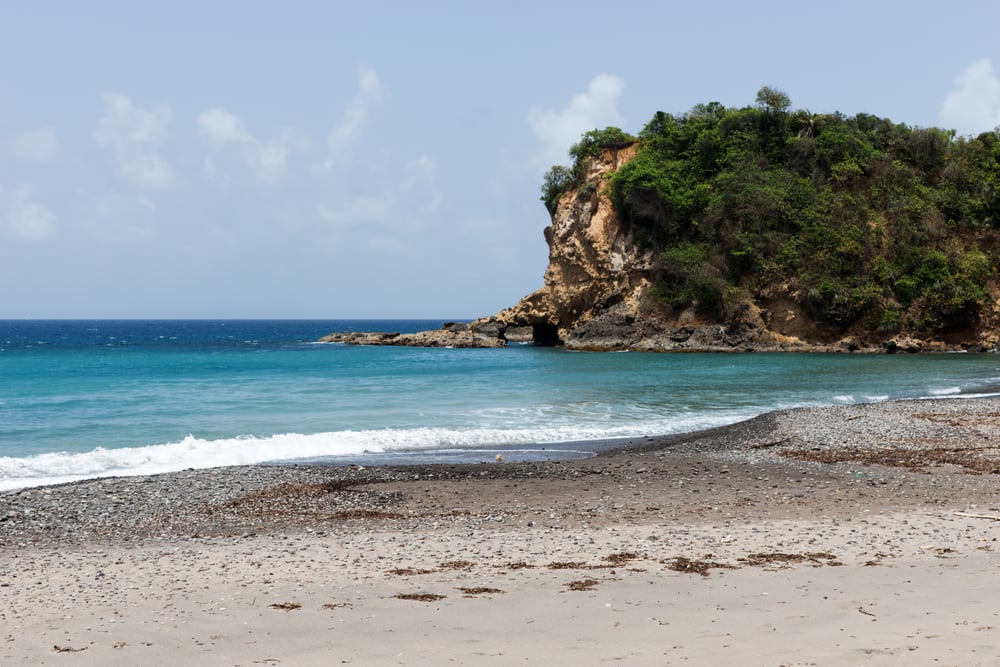 4. Number One Beach - Hampstead Beach Dominica
If you are a fan of Pirates of the Caribbean, you might recognise this one. Hampstead Beach, also known as "Number One Beach," is an exotic reminder of the Caribbean's mysterious volcanic past.
This beach is a bit off the beaten path. It is about an hour and a half from the Dominica port, and you'll have to hike about 10 to 15 minutes to get to it. However, Number One Beach is completely worth the hike. There is a reason that Pirates of the Caribbean filmed parts of "Dead Man's Chest" here. Surrounded by white mangroves, coconut trees, and wild almond, the surrounding scenery is truly spectacular.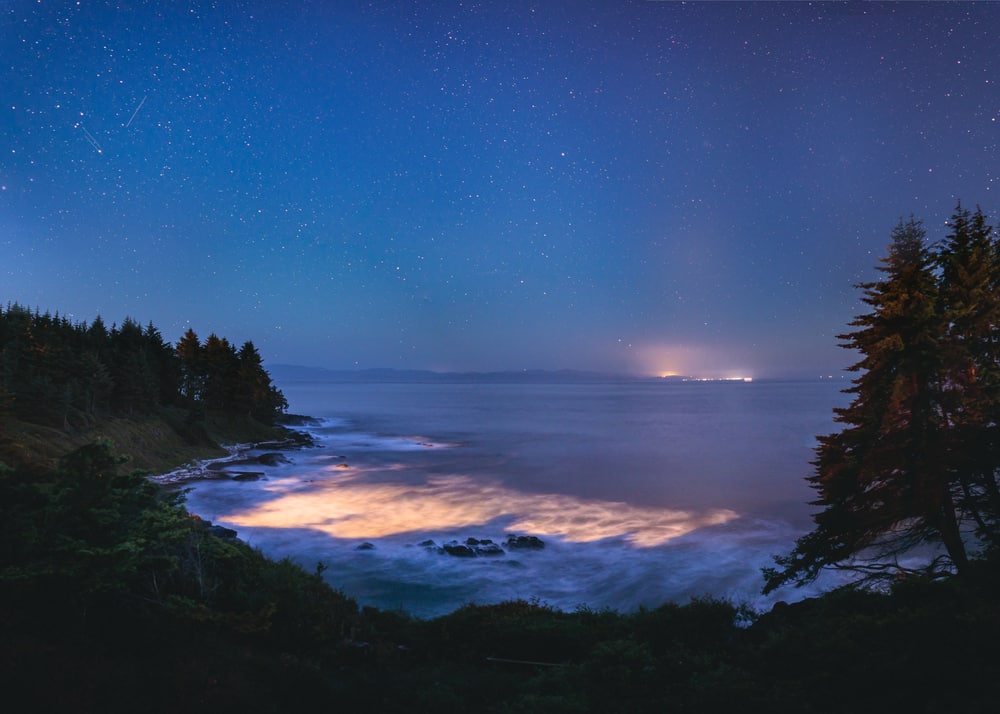 5. Laguna Grande Beach San Juan
If your cruise departs from San Juan, come a day early and visit the Laguna Grande Nature Reserve in Fajardo, Puerto Rico. There, you will find one of the most magical beaches in existence. During the day, the beach looks like any typical sandy piece of paradise. At night, the shoreline comes alive with an otherworldly blue glow. This phenomenon is something that everyone should have the chance to experience.
The bioluminescence is caused by a type of microalgae called phytoplankton. They emit a neon blue light when they are disturbed by movements in the water. You'll notice glowing blue swirls that flow with the waves. There are kayak tours to Fajardo from San Juan. Or, you can rent a car and drive the 45 minutes or so to the nature preserve. There are some beach walking tours available too.
Which one of these beaches would you like to visit? Let us know in the comments!
EDITOR'S NOTE: This article was originally published on Feb. 12, 2018. It has been updated to show related itineraries.