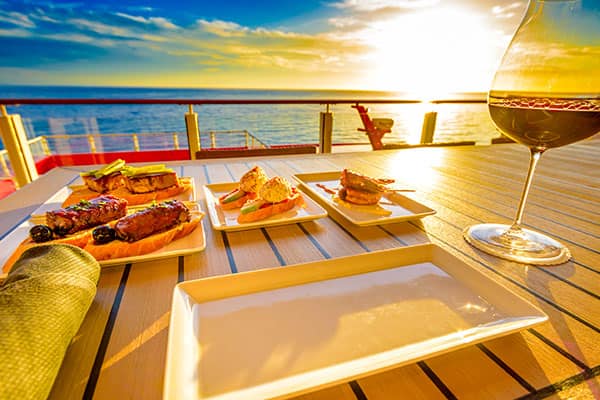 One of my absolute favourite things to do on board a cruise besides drinking poolside is indulging in the food! If you're a first time cruiser, let me tell you, you're going to have options. Norwegian has up to 27 different dining venues to choose from, more than any other cruise line! Complimentary venues will offer either a sit down experience with rotating menus or buffet style dining. If you're looking to elevate your dining experience, I highly recommend you make your way to the award-winning Speciality Restaurants. If you're not sure where to start, here are our suggestions for must try Speciality Restaurant dishes.
Cagney's Steakhouse
Exclusively on Norwegian, this American-styled steakhouse offers succulent choice cuts of Angus beef are incredibly flavourful and perfectly prepared. Bring your appetite for the Ribeye, grilled perfectly to your preference. Pair that with our famous Parmesan Truffle Fries and you got a match made in food heaven.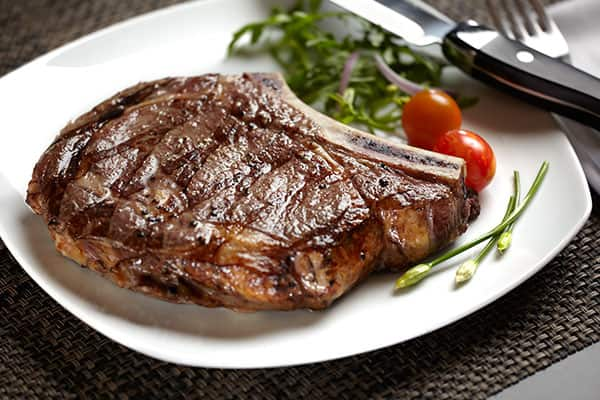 Le Bistro
If you're looking for authentic French cuisine, Le Bistro is the place for you. Have a sophisticated dinner or romantic outing in this upscale and intimate venue. Start with the Escargots a La Bourguignonne appetizer. It's, you guessed it, diced snail baked in garlic herb butter. For the entrée, order the Filet De Loup De Mer, flaky sea bass with ratatouille sauce. If you're not a fish person, try the Millefeuille de Champignons Portobello, portobello mushrooms layered with goat cheese and red bell pepper over a sweet potato butter mash. If you're not stuffed at this point, end the night with a Napoleon, the ultimate chocolate indulgence.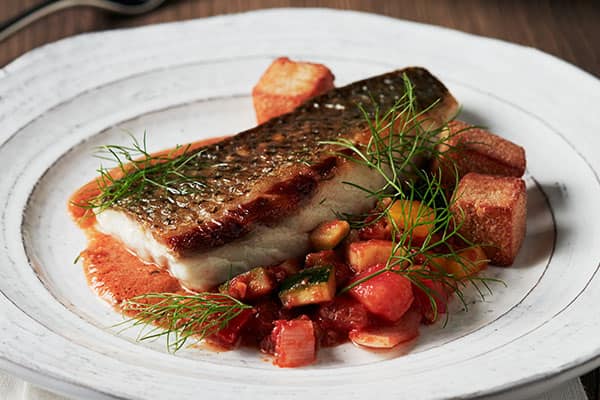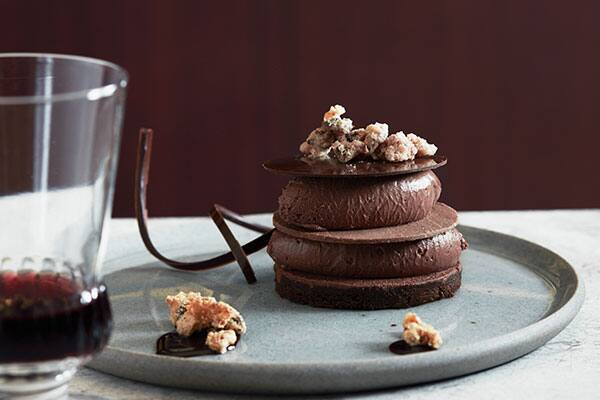 La Cucina
Big flavours meet big portions at La Cucina. Enjoy rich Tuscan fare indoors or alongside The Waterfront on select ships. Start off with the Carpaccio di Manzo, thinly sliced beef tenderloin, Parmigiano Reggiano and Arugula topped with lemon infused extra virgin olive oil. This is a wonderful dish to have on a warm summer night. If you're not a fan of beef, try the Insalata Caprese made with beefsteak tomatoes, fresh mozzarella, and basil infused olive oil. The must try entrée would be the signature Osso Buco alla Milanese. Tender, fall off the bone, oven-braised veal shank is served on top a bed of Saffron-Infused Risotto.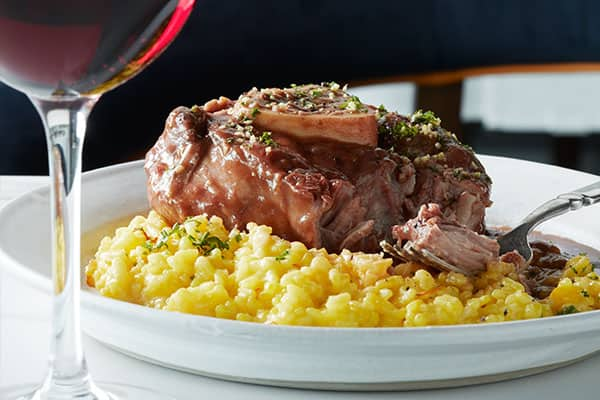 Moderno Churrascaria
You're guaranteed not to leave hungry at Norwegian's authentic Brazilian Steakhouse. Step up to the salad bar for the starters. Smoked salmon, lobster bisque, assorted cold cuts and cheeses to name a few. Take a seat and watch the large assortment of roasted meats be brought tableside to you. Try everything if you can but if you can only do a few rounds, make sure you get the Picanha, Brazil's signature cut of prime top sirloin. Tip: Finish your dinner with a piece of roasted pineapple dusted in cinnamon sugar. Not only is it a light dessert but pineapple contains bromelain, a protein digesting enzyme to help break down all food.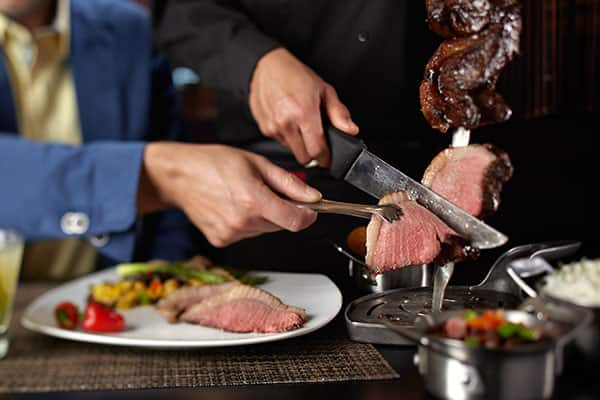 Teppanyaki
If you like dinner and a show, Teppanyaki is the place for you! Be dazzled as Hibachi chefs make shrimp fly through the air and steam erupt out of onion volcanoes! This is a venue sure to satisfy guests of all ages. Whilst you can't go wrong with any of the options, I suggest you order the Asuka, a tender filet mignon served with grilled shrimp.
Wasabi Sushi
This venue holds a special place in my heart. If you're a sushi addict like me or you just like trying new things, make you way to Wasabi. Fresh and delicious, every roll is masterfully crafted right in front if you! Order the Spider Roll, crispy soft shell crab, mixed greens, creamy avocado, crunchy cucumber and kimchee Remoulade come together in a perfect bite.
Ocean Blue
Seafood is so fresh at Ocean Blue you would think they were catching it right off the side of the ship! If you're looking for an elegant seafood dining experience, look no more. Premium ingredients and expert culinary techniques will have you hooked at first bite. A guest favourite is the Dover Sole, white fish roasted to perfection and topped with a creamy Meuniere sauce.
Bayamo
Flavours come alive at Iron Chef Jose Garces' rustic-chic restaurant Bayamo. Order the Enchilada de Langosta, a whole cold-water lobster cooked in a tomato and pepper stew served with a side of stuffed Cachucha peppers, black bean and rice. If you're looking for a different kind of dessert, try the tangy yet sweet Tarta de Citrois.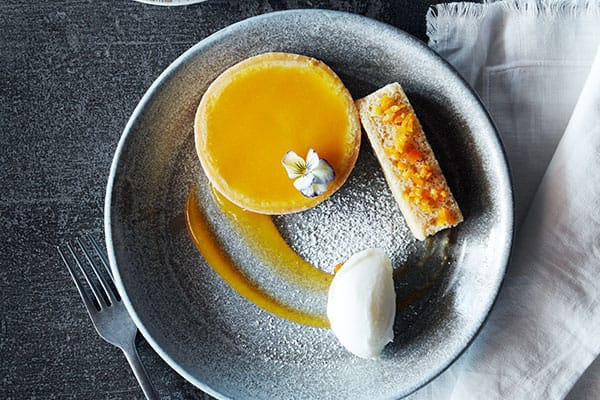 Pincho Tapas Bar
Indulge in Spanish style tapas in Pincho Tapas Bar. The trick is to order a variety of plates and share them with everyone at your table. A dish that never disappoints is the Crab Montadito made from fresh blue crab salad, avocado, and fresh tomato.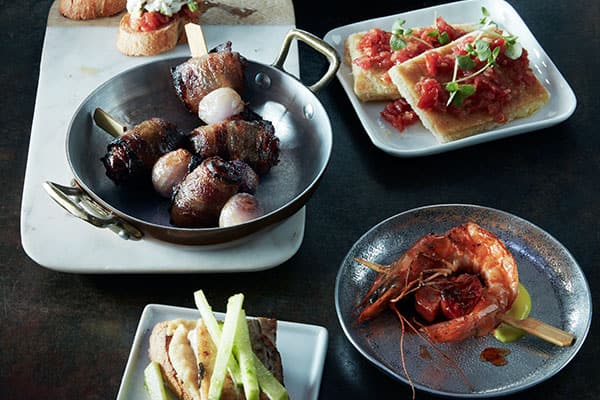 Food Republic
Take your taste buds around the world at Food Republic. Start your dinner off with the refreshing Heirloom Tomato Salad, a delightful mix of heirloom tomatoes, tofu, blueberries, sesame oil and amazu which is the Japanese equivalent of sweet and sour sauce. For your entrée get the succulent lobster roll prepared with the exotic Japanese fruit Yuzi, Celery and a creamy aioli sauce. For dessert I would recommend either the Coco Loco, a white chocolate brownie topped with coconut sorbet, coconut mousse, and pineapple or the Banana Bun which is a cinnamon roll topped with bananas, streusel and creamy dulche de leche.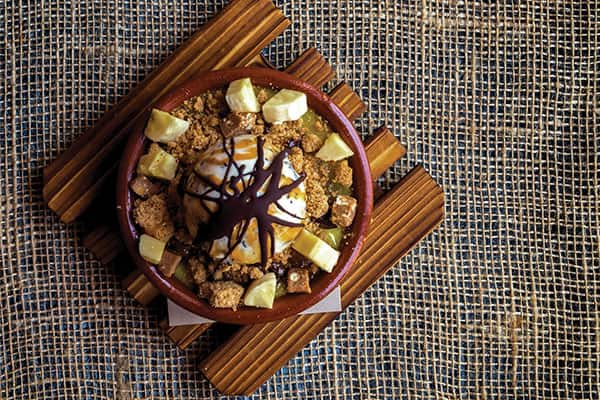 Los Lobos Cantina
Norwegian's newest dining venue, Los Lobos Cantina, offers classic Mexican dishes on Norwegian Dawn. Try the Enchiladas de Mole, two chicken tinga enchiladas in a traditional mole poblano sauce.
The Bake Shop
If you're craving something sweet, head over to The Bake Shop where you will find macaroons, cannolis, chocolates and more! The real winner here is the gourmet cupcakes, they are as beautiful as they are delicious.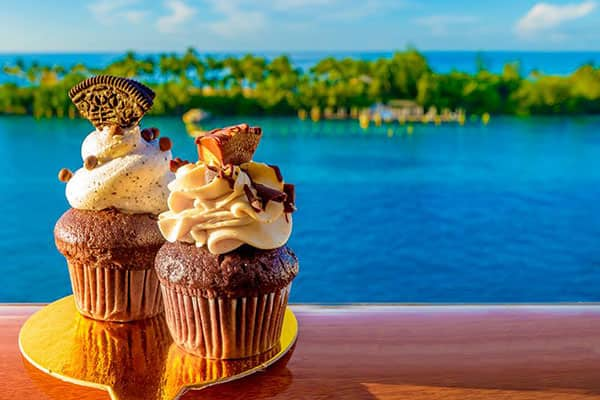 Dining Packages
When you cruise with Norwegian you'll have more dining options than days of your cruise. If you're lucky you may be able to snag a free Speciality Dining package depending on which promotion is offered during your time of booking. If that's not an option you can look into purchasing a dining package which will give you better rates if you're looking to try multiple restaurants. Happy dining!