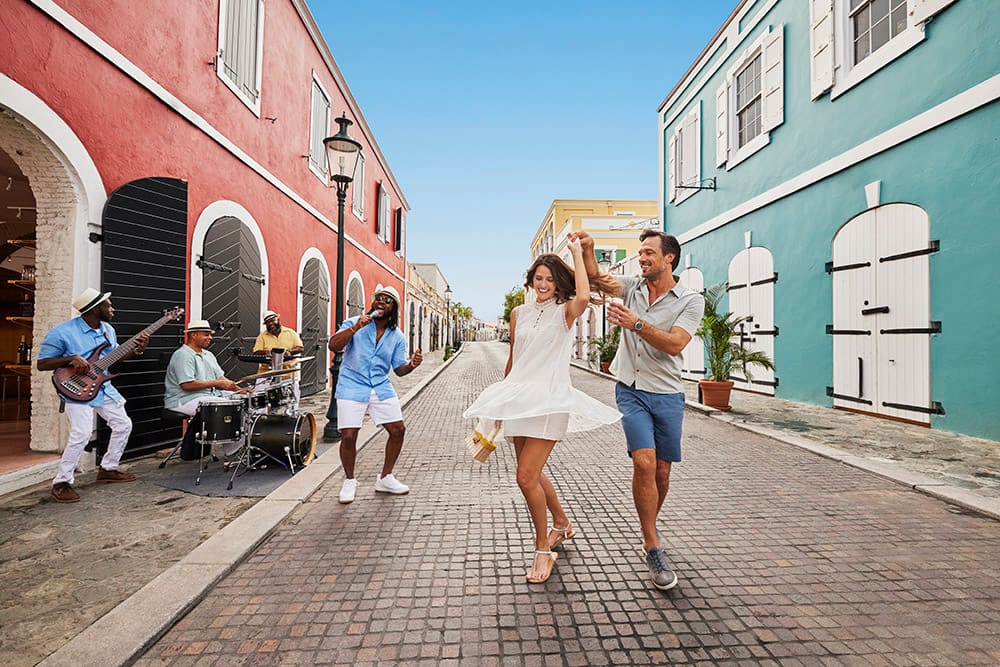 Are you planning a Caribbean cruise? Deciding what clothes to pack can be a challenge if you've never been on a cruise vacation before. Fortunately, Norwegian makes it easy with our cruise casual dress code, except for smart casual in the upscale dining spots. You won't find any mandatory formal nights here either. That doesn't mean you can't dress up if you prefer. With Norwegian's flexible style, you're free to be yourself.
What to wear on shore excursions will depend on what time of year you are going and what islands your cruise visits. Norwegian cruises The Caribbean year-round, so what you pack for the wet season might differ from what you wear during wintertime. Since the climate is typically mild throughout the year, you will always want swimsuits and coverups for the beach or pool.
Read on to find out what to wear on a Caribbean cruise when planning your next getaway.
Ready to start planning? Explore all Caribbean cruises.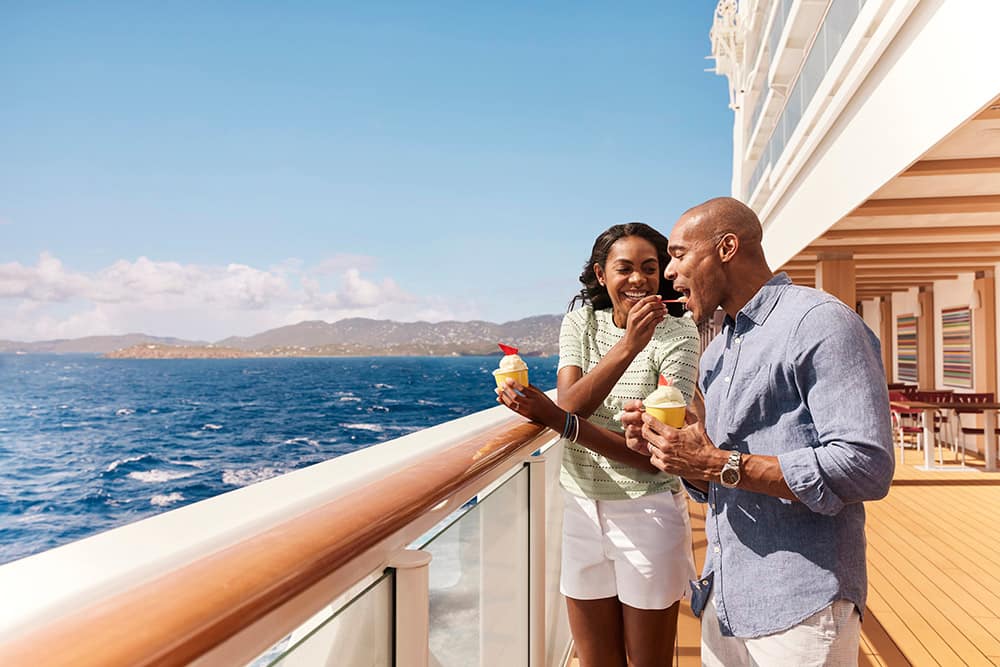 Casual Cruise Attire on Board
Norwegian Freestyle Cruising allows you to dress more casually than you might be able to with other cruise lines. That means you can be more casual in the buffet and regular specialty restaurants. It's best to plan outfits that allow you to layer. You could have scorching hot temperatures during the day, but it's chilly at night on board as your ship is cruising between islands. You'll likely want to bring a lightweight sweater or cardigan for the evening time and the onboard air conditioning.
Do you need some cruise casual inspiration? Examples of appropriate clothing include:
Sundresses.
Casual dresses.
Shorts or skirts.
Capri pants or long pants.
Khakis.
Jeans.
Casual shirts, such as a polo.
If you are dining at one of the outdoor restaurants or the buffet, you can opt for swimwear, but you'll need a pool coverup or shirt and footwear.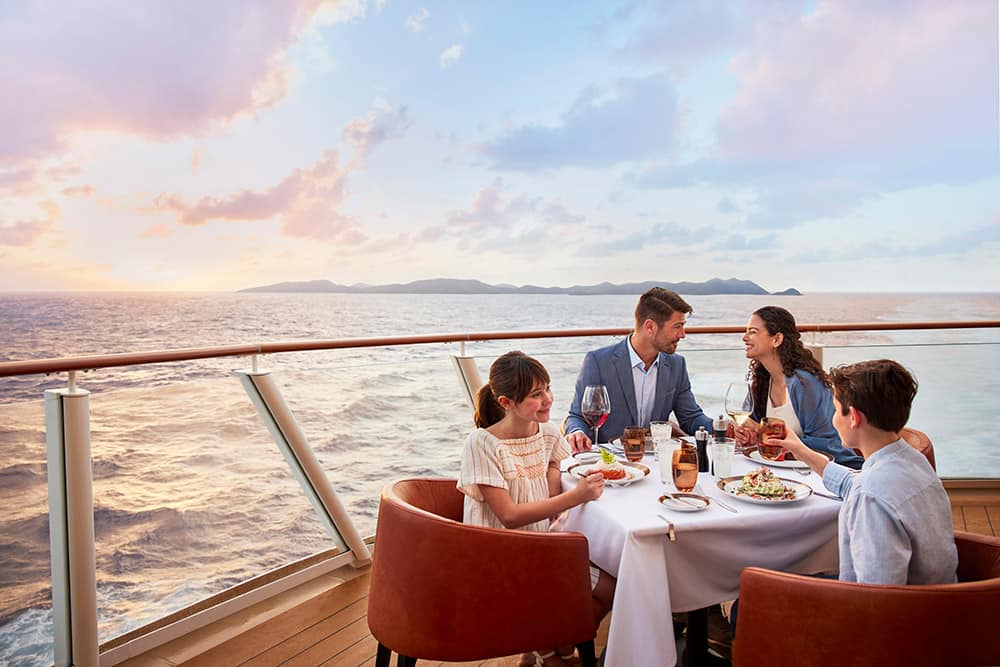 Smart Casual Outfits for Upscale Specialty Restaurants and the More Formal Dining Room
If you plan to dine in the more formal dining areas, such as upscale specialty restaurants, you'll want to adhere to a smart casual dress code. Examples and recommendations include:
Dresses.
Pants or nice capris.
Dress slacks.
Polo shirts.
Button-down shirts.
Nice non-faded or torn jeans.
Heels or dress sandals.
Closed-toe shoes.
Skirts with blouses.
You might find some cruise passengers wearing cocktail dresses, blazers, suit jackets, and ties at the specialty restaurants or on the optional formal night. You won't necessarily be the only one if you want to dress up.
Do you have children traveling with you? If so, kids who are 12 and younger can wear nice shorts to any of Norwegian's onboard restaurants.
Clothes You Shouldn't Pack for Your Cruise
We know comfort is important, but some clothing items are not allowed in the main dining rooms and specialty restaurants. These items include:
Baseball caps
Visors
Tank tops for men
Swimwear
Flip-flops
Overly faded jeans or ones with tears and holes are also not permitted in the dining rooms. If you prefer to stay very casual throughout your evening meals, you'll need to stick to the buffet and outdoor casual dining spots.
Theme Nights on Norwegian
If you enjoy a good party, you'll want to pack some special outfits for Norwegian's themed nights. The number of events will vary based on the length of your cruise. Many guests love to dress up for Norwegian's Night Out. This evening is Norwegian's answer to formal nights you find with other cruise lines. Dress up and enjoy an evening of fun, including a meet and greet with the captain.
The White Hot Party is Norwegian's signature event. If your itinerary includes a White Hot Party night, consider packing an all-white outfit. Don't forget some neon accessories to glam things up. Theme nights offer the perfect time to schedule a portrait session with a ship's photographer.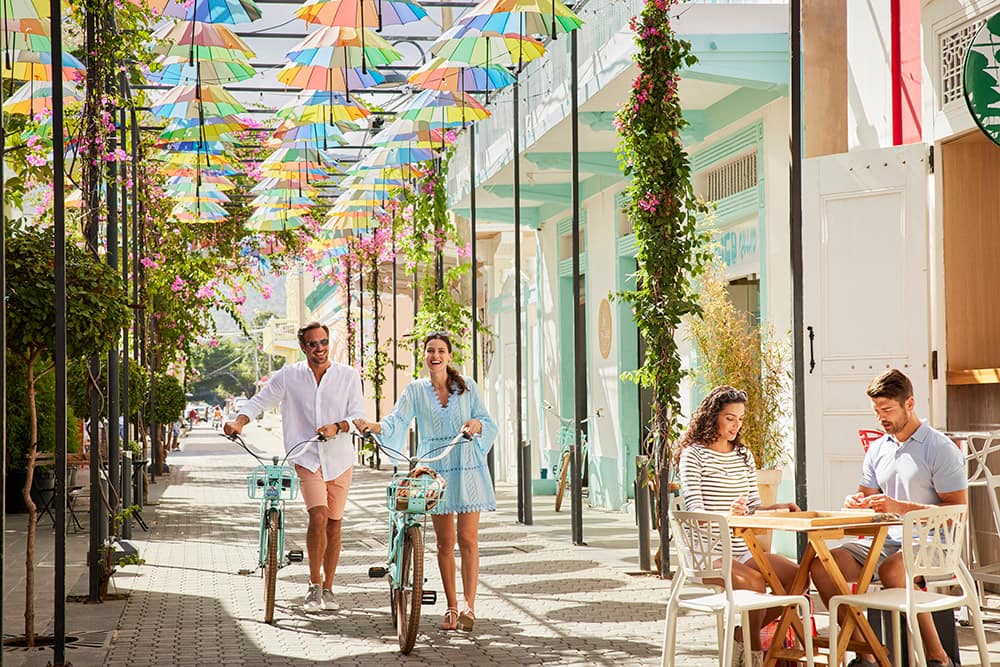 What to Wear on Caribbean Shore Excursions
What to wear on your Caribbean shore excursions will depend on what activities and adventures you have planned. Weather in The Caribbean can change at a moment's notice. Quick afternoon showers can pop up during the rainy season. Consider packing a lightweight waterproof jacket for your days off the ship.
Comfortable Shoes – A Must
Comfortable walking shoes, closed-toe shoes, or water shoes may be necessary for some excursions. If you are visiting any jungle environments, watch out for mosquitos. Wearing long pants or skirts can help you avoid some uncomfortable itching later.
Swimsuits to Swap Out
You should have a few swimsuits for a Caribbean cruise as well. You may opt to enjoy beach breaks at the various islands on your itinerary. Choose coverups that can do double duty with your evening attire to minimize your packing. For example, kimono-style wraps are great because they can work by the pool and then dress up a simple tank dress in the evening. Plus, they are incredibly lightweight and easy to pack.
Breathable Fabrics
The Caribbean is exceptionally humid, and you'll want to choose fabrics that dry quickly, such as cotton, linen, or polyester. You will also find some clothes made with "summer blends," typically a mix of different fabrics such as polyester, cotton, and nylon. These mixed bases are perfect for humid weather and can help with moisture absorption.
Are you still deciding which Caribbean cruise is perfect for you? Don't forget to sign up for emails to get the latest cruise deals and special offers delivered right to your inbox.
Where are you cruising next? Let us know in the comments!