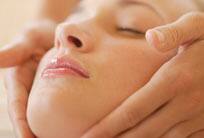 Oxy-Derm Microdermabrasion Facial
Give your skin what it's been craving. Now you can fight lines, wrinkles, spots and get the radiant glow that's been eluding you. Let us pamper your skin with our new cutting-edge technology that brings Microdermabrasion and Oxygen together in one luxurious treatment. We will cleanse, polish and massage your skin into sweet oblivion using our new dual Microdermabrasion/Oxygen system and Elemis skincare.
La Therapie HydraLift Facial
The appearance of fine lines and wrinkles will be reduced as galvanic frequency and our specialized ingredients treat the deeper layers of the skin where cell renewal takes place. The stimulating effects of high frequency will boost circulation and enhance oxygen absorption, resulting in a smoother complexion that will leave your skin looking youthfully radiant after just one treatment.
Elemis Japanese Silk Booster Facial
Experience the ultimate in holistic skin therapy. This facial promises to take your skin on a journey of total renewal. Natural Asian silk protein or sulphur compresses combined with pure phytoamine biocomplexes have been formulated for advanced aromatherapy skincare to produce immediate results beyond question. Absolute Pro-Collagen Lift for boosting collagen production, lifting mature skins and anti-aging. Absolute Oxygen SkinCalm for restructuring tired, fragile and sensitive skin. Absolute Vita-C Harmony with added Vitamin C for problem, congested and oil-rich skins.
Elemis Japanese Silk Eye Zone Therapy
Taking rejuvenating eye therapies to new levels, this treatment combines reflexology with a unique Asian silk protein compress and our Eternal Synergy range. With specialized lifting massage to refine, oxygenate and increase cellular renewal, your eyes will look smoother, firmer and back to their sparkling best! Absolute Pro-Collagen Lift helps to plump out, smooth and define eye contour. Absolute Bright Eyes helps to disperse congestion and reduce puffiness.
Add This Therapy to Your Asian Silk Booster Facial.
Norway Aromapure Facial
A therapeutic facial that combines the power of Absolutes with true premium grade essential oils, to treat the skin at the deepest level without irritation. Prescribed to your needs, the power of nature, combined with specialized Eastern massage techniques, oxygenates your skin and brings the body and mind into balance.
Choose from:
Fruit Active Glow a great pick-me-up and pre-occasion treat to lift dull skin
Herbal Lavender Repair to heal and repair congested oil-rich skin
Exotic Cream Moisture Dew to give dry, thirsty skin a hydrating surge
Absolute Lift improves skin tone, to revitalize and feel lift to the skin