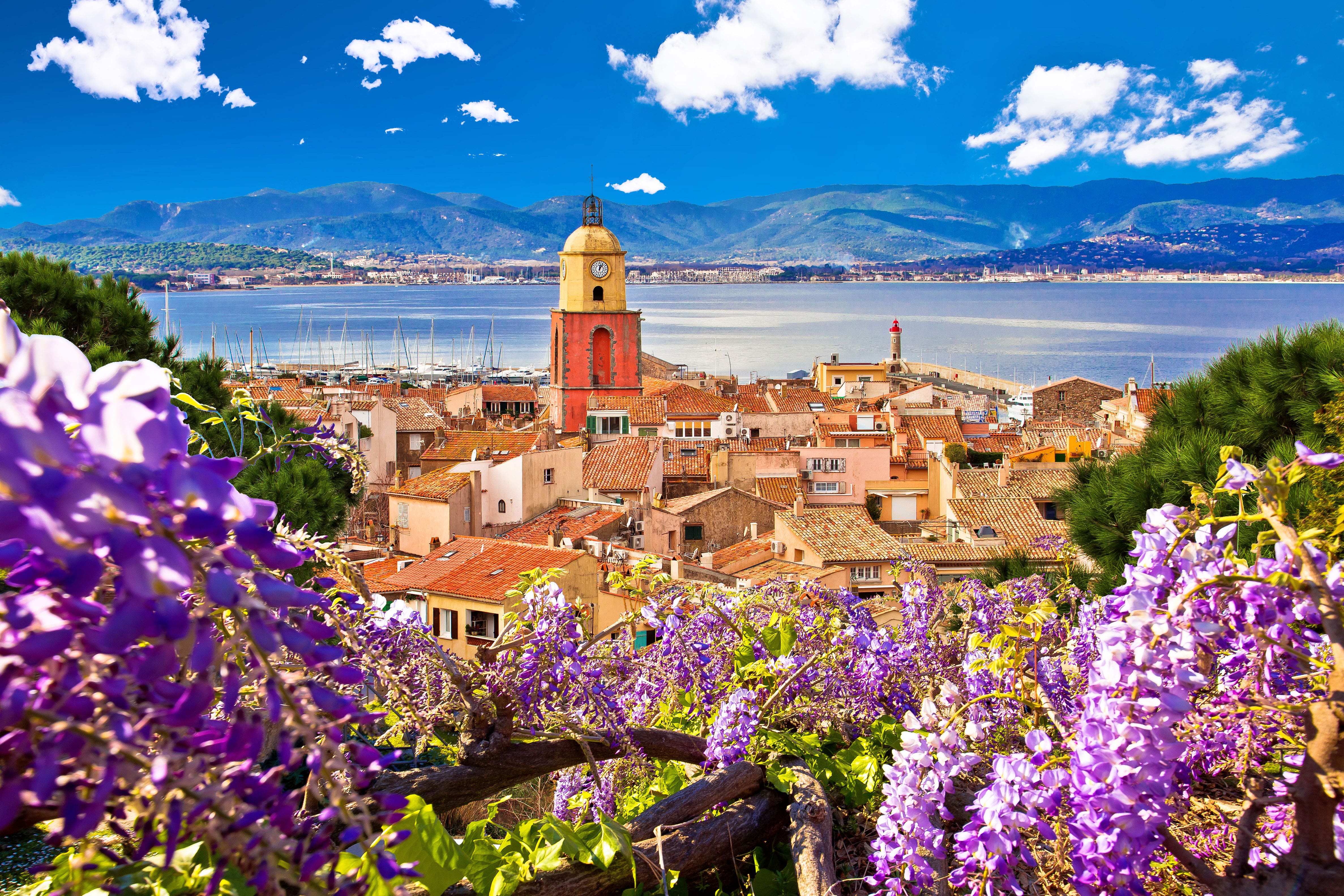 If you've been dreaming of a European vacation, consider a France cruise on Norwegian. Located in the heart of the French Riviera, Saint Tropez is one of the hottest destinations in the Mediterranean. It's also a brand new port of call for Norwegian. Book now so you can be one of the first to experience this iconic destination.
Bereit, mit der Planung zu beginnen? Explore all Cruises to Saint Tropez, France.
Where Is Saint Tropez?
The coastal town of Saint Tropez, or St. Tropez, is in the Provence-Alps-Côte d'Azur region, located in Southeastern France. It was originally a hub for local artists but started attracting the international "jet-set" in the 1960s. Today, there are some signs of the former quaint fishing village, but you'll likely see more mega-yachts than fishing boats these days. St. Tropez is renowned for its beautiful beaches and iconic nightlife, attracting many luxury travelers and high-profile celebrities. The town is still laid back enough that those travelers searching for the local culture, artist scene, and natural beauty won't be disappointed.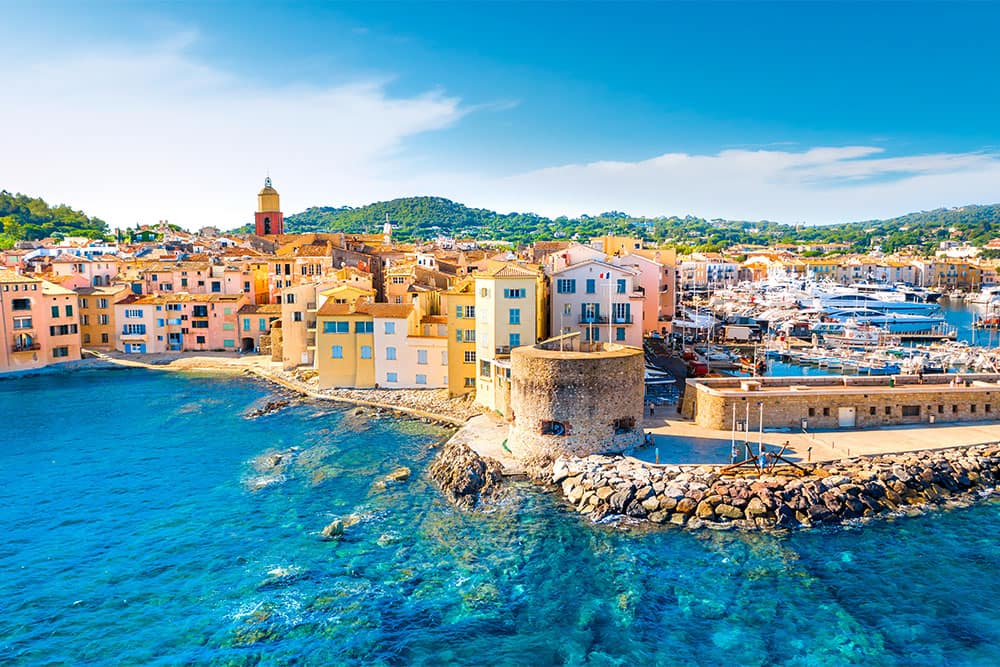 Saint Tropez Landmarks
There's no shortage of interesting historical and cultural landmarks in St. Tropez. Start your day by wandering around Vieux Port (Old Port). This harbor is the heart of St. Tropez, filled with small fishing boats and larger yachts. Enjoy strolling past the pastel Mediterranean houses and charming cafes. At the water's edge, you'll find local artists selling beautiful paintings of St. Tropez as well. Head to Place aux Herbes, the ancient market square, and nearby Halle aux Poissons, the daily fish market.
As you walk into the picturesque old town, known as "La Ponche," you will find a nice mix of boutiques, restaurants, small cafes, and more. Landmarks here include the 18th-century Eglise de Notre-Dame de l'Assomption and Hôtel de Ville (Town Hall). Don't miss Palais des Bailli Pierre-André de Suffren, who was Bailiff of the Order of Malta and one of the most notable French navy admirals.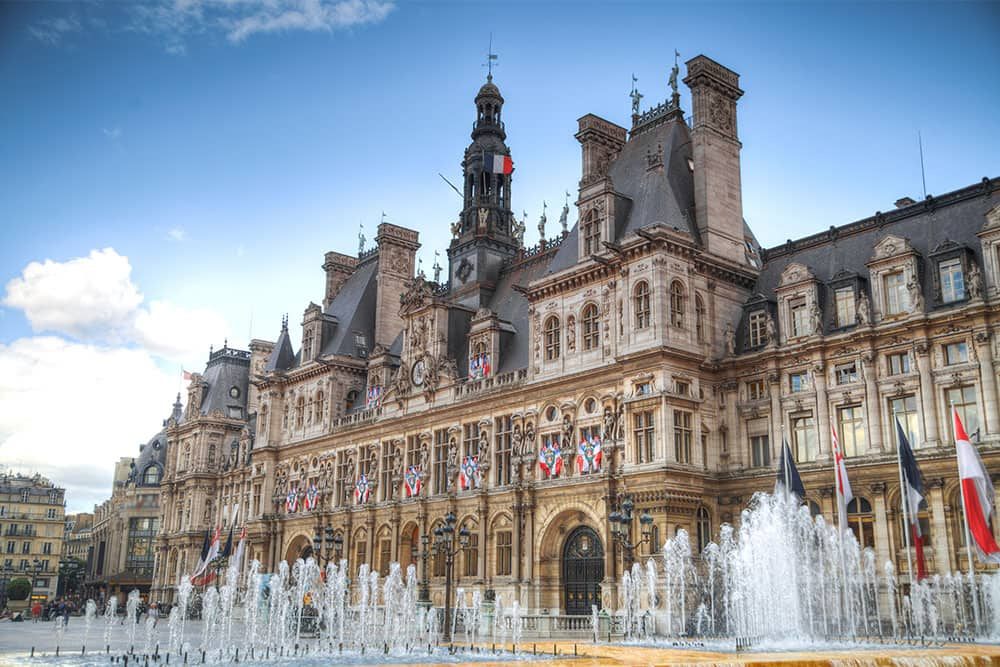 What To Do in Saint Tropez
The beautiful coastline is one of the biggest attractions here. St. Tropez is renowned for its exclusive beach clubs, but you will also find public beaches you can visit, such as Plage des Canoubiers. This fine-sand beach has free toilets and shower facilities. Lifeguards are also on duty during the summer months. If you prefer to hike along the coastline, Sentier du Littoral begins just outside the old quarter of La Ponche.
You'll find several interesting options in St. Tropez if you enjoy museums. Maison des Papillons means Butterfly Museum in English. Here you'll find more than 35,000 items on display, including rare, exotic, and extinct butterflies. At the citadel, you'll find the Museum of Maritime History. The museum is located in the citadel's former dungeons that date back to the 1600s. Here you can learn about important fishermen who traveled the seas and helped shape towns like St. Tropez.
You'll also find fine art museum options in Saint Tropez. The Musée de l'Annoncciade houses an extraordinary fine art collection, including works by Vuillard, Matisse, and local artists like Auguste Pégurier.
There's no shortage of shopping options in St. Tropez, from local artisan boutiques to high-end designer brands. If you want traditional products, wander Old Town as you'll find Provençal-style gifts, including lavender soap, kitchen products, local foods, and more.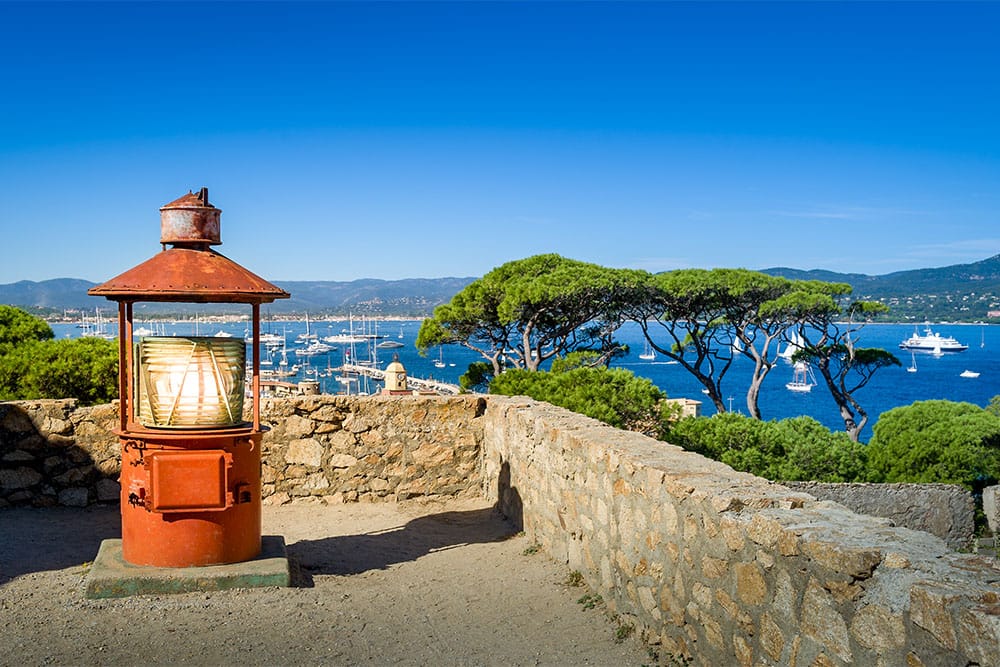 Day Trips from Saint Tropez
Travelers who want to explore other towns around St. Tropez have plenty of options as well. Take a 90-minute drive to spots like Cannes, famous for its international Festival de Cannes film festival. Nice is a little further beyond Cannes and is another beautiful seaside town along the Baie des Anges.
If you want to know more about Provençal towns, consider Ramatuelle. This scenic town sits on a hilltop and overlooks the Bay of Pampelonne. Buildings here date back centuries and are situated in a spiral pattern of a snail shell.
Foods to Try in Saint Tropez
Traditional Provençal cuisine, fresh seafood, and Italian food are quite popular in St. Tropez. You'll find traditional foods such as Bouillabaisse, which originated in Marseille, and Daube, a hearty Provençal beef stew. You can find casual hole-in-the-wall local eateries as well as Michelin-starred restaurants headed up by some of the world's most renowned chefs.
Some other dishes to try include courgette flower fritters and Pissaladiere. Courgette flowers are sometimes stuffed with cream cheese and seasoned with garlic, salt, and parsley with a consistency similar to Japanese tempura. Pissaladiere is a caramelized onion and anchovy flatbread you'll find as an aperitif and on Provençal buffets.
If you have a sweet tooth, don't miss out on a visit to La Tarte Tropézienne. This iconic French pastry shop opened in 1955, and its specialty is the Tarte Tropézienne. Founder Alexandrea Micka started making a cream-filled brioche based on one of his grandmother's recipes. This delicious treat is a highly-guarded secret recipe, but the popularity of the Tarte Tropézienne continues to grow. You can find this delicious pastry elsewhere in France, but it's best to try it at the original location in Saint Tropez.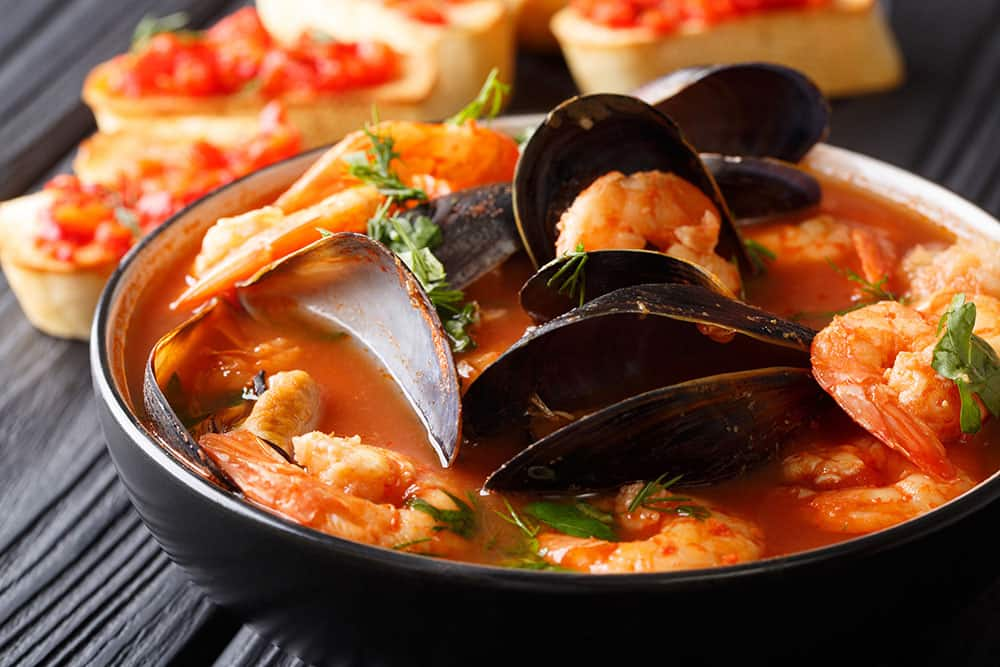 Are you still in the planning stages for a Saint Tropez cruise? Be sure to sign up for Norwegian's cruise deals. You'll get the latest specials and offers delivered right to your inbox. When you're ready to book your next cruise vacation, you can be sure you're getting the best deal available.