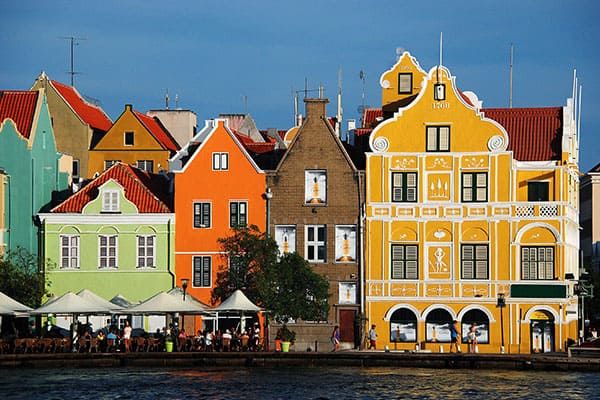 The Caribbean is a part of me. It's my favourite silver-and-topaz earrings coveted in St. Lucia, and the Jamaican mango-salsa recipe I've shared with my entire family. Most of all, the Caribbean sings inside my living spaces. The trinkets and treasures collected on my travels turn keepsakes into expressions of island spirit.
If you're wondering what defines Caribbean décor, it's not about rum-barrel tables or lampshades glued with seashells. Oh no! Caribbean style celebrates artistic beauty enmeshed with nature's bounty. It's also a hodgepodge of heritage: the perfectly imperfect pairings of indigenous West Indies culture and European influences. Bahamian junkanoo crafts and delicate Dutch lace; fine white china served on hand-woven sea grass mats; elegance and simplicity; indoor and outdoor living.
When you cruise the Caribbean, leave extra room in your suitcase and wallet for shopping, as well as a camera for decorating inspiration. Here are some suggested items to add to your itineraries and vision board:
Colours :
Stroll through any port city and you'll find storefronts and cottages playfully painted in jungle green, juicy mango, rich coral, and turquoise blue -- a pure reflection of the island and ocean colours palettes.
In Key West, rent a bicycle and ride through the neighbourhood streets to search for paint-colours ideas: gardens of fuchsia-coloured bougainvillea bushes brushed against a lime-green cottage, or a regal Victorian inn splashed in Crayola colours from porch steps to spire.
You may not feel prepared to paint your home rum-punch pink, but island colours are perfect for enlivening refurbished furniture, or accenting doors or window frames.
For something far subtler, consider the muted pastels emerging in the islands' early morning or evening sun. Think about a wash of wall-to-wall white paint for a kitchen or bathroom, with splashes of sea-glass greens, soft rose, or lush lavender-blue. Such colours soothe the senses and evoke the island's gently mojo.
Furnishings and Collectibles :
Maybe your Montana ranch would feel out of place dressed in white rattan furniture. Remember, Caribbean style - or any decorating style - is not about turning your home into a theme party, but finding the special collectibles that enrich your living spaces.
Visit the port city markets for handcrafts of all kinds: woven baskets, wooden-carved tableware, or bamboo candleholders, for instance. In the Bahamas, be sure to stop by the famous straw market, as well as the Craft Centre, and Doongalik Studios.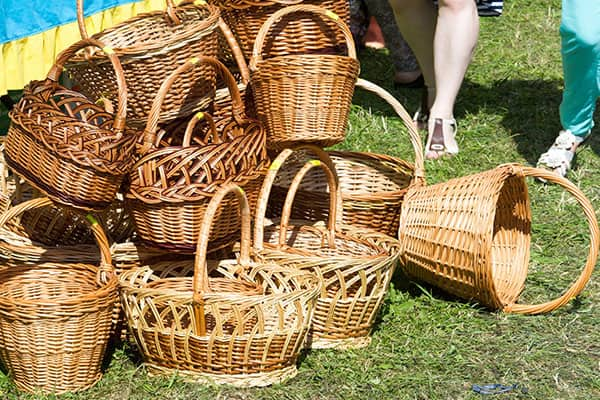 Textiles:
For your kitchen or bathroom, add natural fiber woven rugs, or for something more festive, select a tapestry in carnival colours. In the bedroom, it's all about simple furnishings. Classic items to capture island romance: mosquito netting draped over a canopy bed and white cotton coverlets with hints of handspun lace. You'll also find batik-dyed tablecloths, linens and throw pillows at many local markets. St. Kitts is famous for its hand-dyed fabrics, and none better than Caribelle Batiks. Here you'll find everything from wall hangings to cushions.
However, the easiest way to take the Caribbean home, and something that offers infinite hours of island pleasure: a hammock! Your best bet is Key West Hammock Company, located on Duval Street.
Art and Collectables:
Arts and crafts are the hallmark of Caribbean style. Cultured port cities and quaint villages are artists' havens and a hub for commerce. In Old San Juan, and St. Marten, save ample time to wander through boutiques and galleries filled with folk- and fine art. For added convenience, Norwegian Cruise Line sells island-inspired art aboard ship, and partners with Park West for easy shipping service.
Patio and Garden:
No matter where you live or what the season, you can capture the Caribbean's indoor-outdoor attitude. It's as simple as fresh flowers set on a bedside table, or gathering pussy willows in a vase, come snow-filled winters. In summer, cultivate a plentiful garden, and in the in-between seasons, keep your windows open, or a fireplace lit, rather than reaching for the thermostat dial.
When the temperature turns cooler, and you're dreaming of your next Caribbean cruise, lie still and listen to the dance of your Bahamian bamboo wind chimes singing just outside your window. They are reminding you to release your worries, wherever you are, but be sure to come back and visit soon.