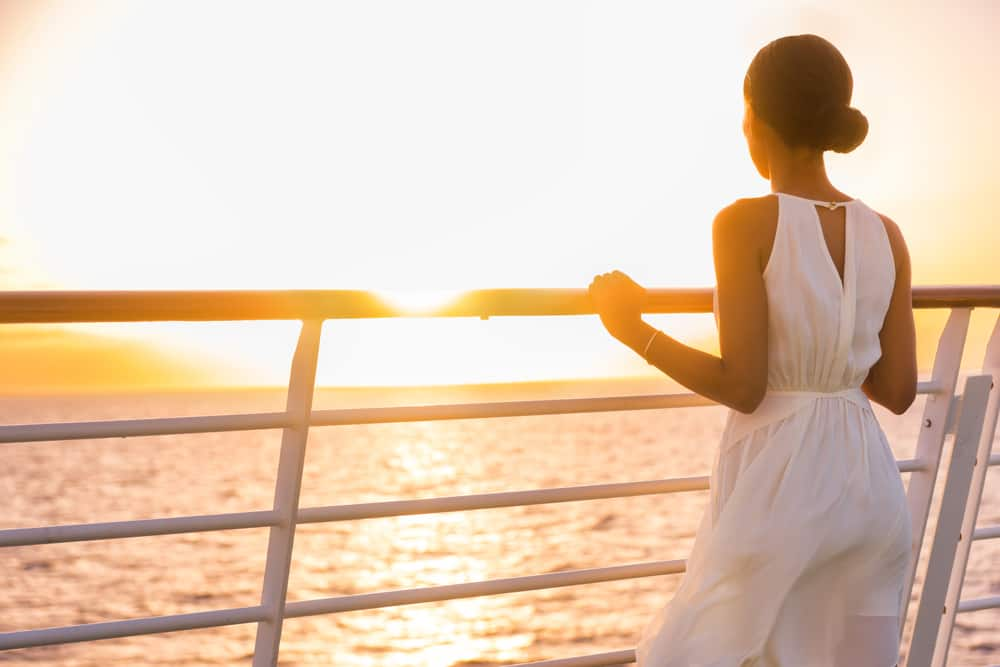 I've been on plenty of cruises in my lifetime and I have always stayed in either a cabin with a window or a balcony room. These rooms have suited me just fine; that is until I cruised in The Haven.
Cruising the Haven: A Detailed Account
The Haven Experience
I wasn't aware of The Haven until my Dad mentioned it to me. He decided he wanted to take the family on a cruise and said he was going to book The Haven on Norwegian Cruise Line. I thought, OK, bigger room, higher floor, that sounds nice. Little did I know, it's so much more than that. The Haven is an experience. From the moment you arrive at the port until you disembark the ship, you are treated like a VIP every step of the way.
Luxurious from the Beginning
When you arrive at embarkation, your luggage is whisked away and you are escorted to a private check-in line where the process is speedy and efficient. From there you are invited to relax in the VIP lounge where you can enjoy refreshments and snacks on board the ship and take advantage of what is about to come your way. After a few snacks, we decided to board the ship.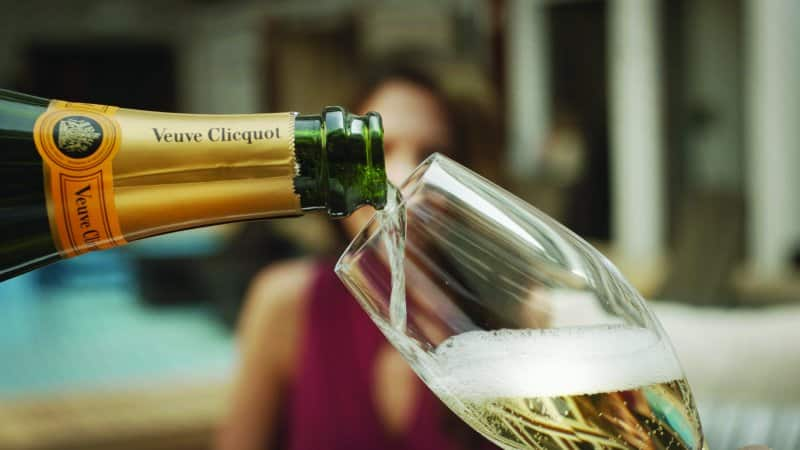 Butler Service
We were escorted to the ship by a butler -- that's right, your room comes with a butler. He brought us to an elevator that requires a key card to access the top floor. When we exited the elevator he introduced us to our concierge --that's right, concierge-- which means there is no need to go to the lobby floor to talk to guest services or wait in line at the tour desk; the concierge takes care of everything. Once we exchanged pleasantries with our concierge, the butler gave us a tour.
Top Notch
The Haven is a private section on the top deck of the ship. Depending on the size of the ship, there are anywhere from 40 to 65 suites in The Haven. We were aboard the Norwegian Epic, which is one of Norwegian's larger ships. The Haven has a pool, hot tubs, weight room, sun deck, a lounge and a restaurant that is exclusive to its guests. If that's not enough, let me just tell you about the rooms.
The Suite Life
The rooms, or should I say suites, are spacious and I don't mean just by cruise standards. Some of these suites are larger than New York City apartments. We were in a two bedroom family villa that was just over 500 square feet. It had a living room, balcony, and two bedrooms each with its own bathroom, a double vanity, and a garden tub with a large window overlooking the ocean.
Luxe Amenities
There was also a sizeable shower with multiple showerheads and a separate toilet. The toiletries were Bvlgari and I'm not going to lie, I did stash a few in my suitcase. I have really never seen anything like this on a cruise ship. My only dilemma was: would I ever want to leave this room?
Convenient Concierge
Now just a bit about the experience. As I mentioned we had a concierge assigned to us so this meant when we wanted to book a tour, show, dinner reservation, internet package, or anything you can think of, he took care of it. This also meant that when going on a tour we had priority disembarkation. We were escorted to the exiting deck by the concierge and did not have to wait in line to disembark. We took a back way and down the ramp we went. This came in VERY handy when a tender was involved. Upon return to the ship, we always had delicious hors d'oeuvres placed in our room courtesy of our butler.
On Deck
The other amenities I mentioned, the pool deck and the restaurant, were great experiences as well. The pool deck had upgraded lounge chairs and lounge beds with soft cushions and plush towels. We were able to overlook the lower pool deck and watch all the activities happening down there like the sexy legs contest and the ice carving demonstration. The restaurant served breakfast, lunch, and dinner with a menu that would rival any Michelin star restaurant.
As I feared on day one, I rarely left The Haven because everything I ever wanted was right at my fingertips. I did go see a few shows which were great, tried a couple of the specialty dining restaurants and won some money in the casino, but otherwise, I was sipping champagne, eating chocolate covered strawberries and getting pampered by an impeccable staff.
It was truly an amazing experience and I'm not sure if I'll ever be able to cruise any other way.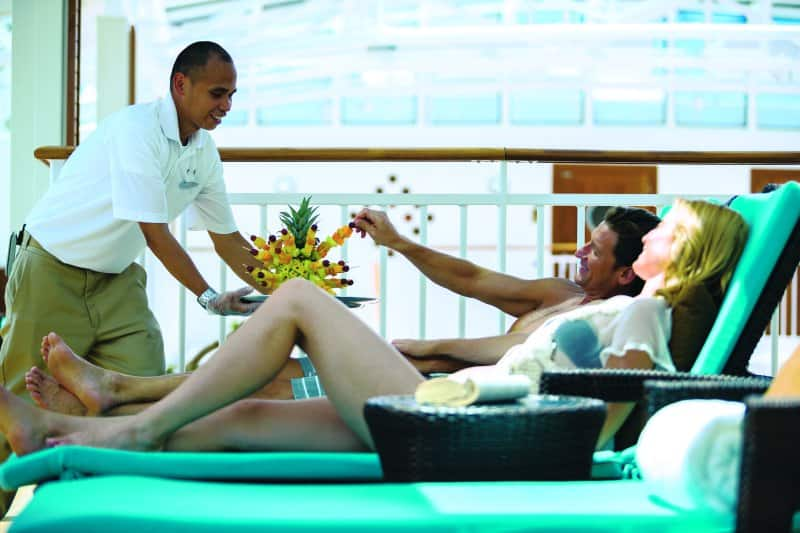 Video Credit: Personal vacation video courtesy of Rachel Sigur.