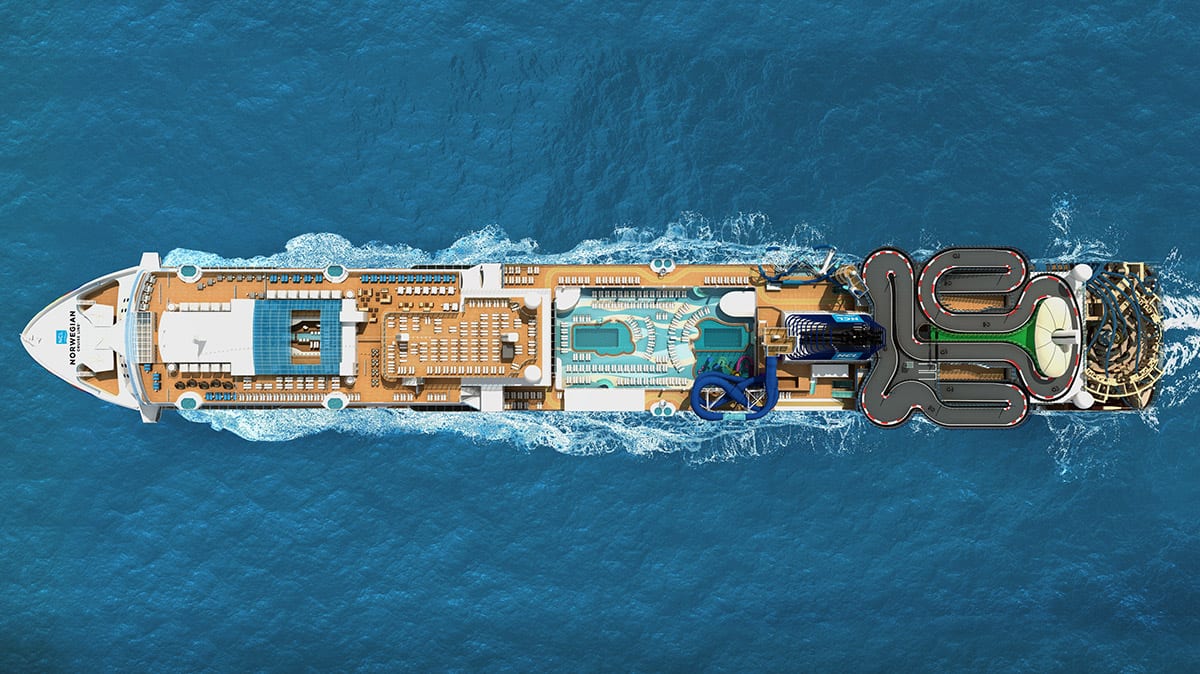 Are you ready to take cruising to the next level? Norwegian Cruise Line just announced the new, totally thrilling activities that will premiere on board Norwegian Encore – and they're all amazing! The state-of-the-art Norwegian Encore is designed to make every moment worth repeating. And these exhilarating activities do not disappoint. You'll want to experience them again and again.
1. Race Track
Norwegian is going even bigger and better with the largest race track at sea. It's now over 1,100 feet of pedal-to-the-metal action - that's longer than 3 football fields! And it features four high-speed curves that extend 13 feet over the side of the ship. Which means you'll be racing over the open water below. Spectators can now get in on the action too. From a covered viewing area in the middle of the track, guests can use laser guns to turbo boost their favorite racers past the finish.
2. Laser Tag
Covering the entire back of the ship, the resurrected lost city of Atlantis sets the stage for an epic battle of laser tag. Hide behind ruins and run past the giant tentacles of the monstrous sea creature to complete your mission. And there's a high-tech twist! Now you can uncover hidden treasure using augmented reality as you roam through the largest open-air laser tag at sea. Play day or night under the open sky and uncover the mysteries of Atlantis. It's guaranteed to be a blast!
3. Galaxy Pavilion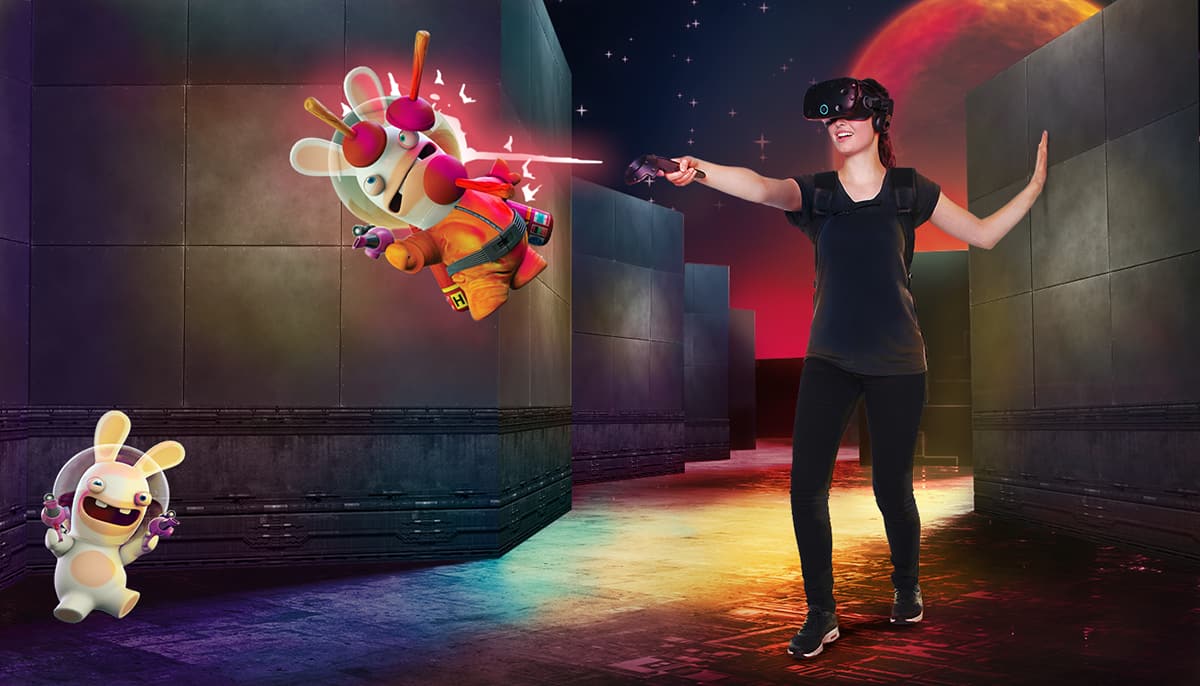 Get lost in a virtual reality maze. Challenge friends in an interactive theater. Find your way out of the most immersive escape room in the world. The possibilities are endless in the Galaxy Pavilion, a 10,000-square-foot augmented reality complex where cutting-edge technology meets interactive gaming for an experience that's out of this world.
4. Aqua Park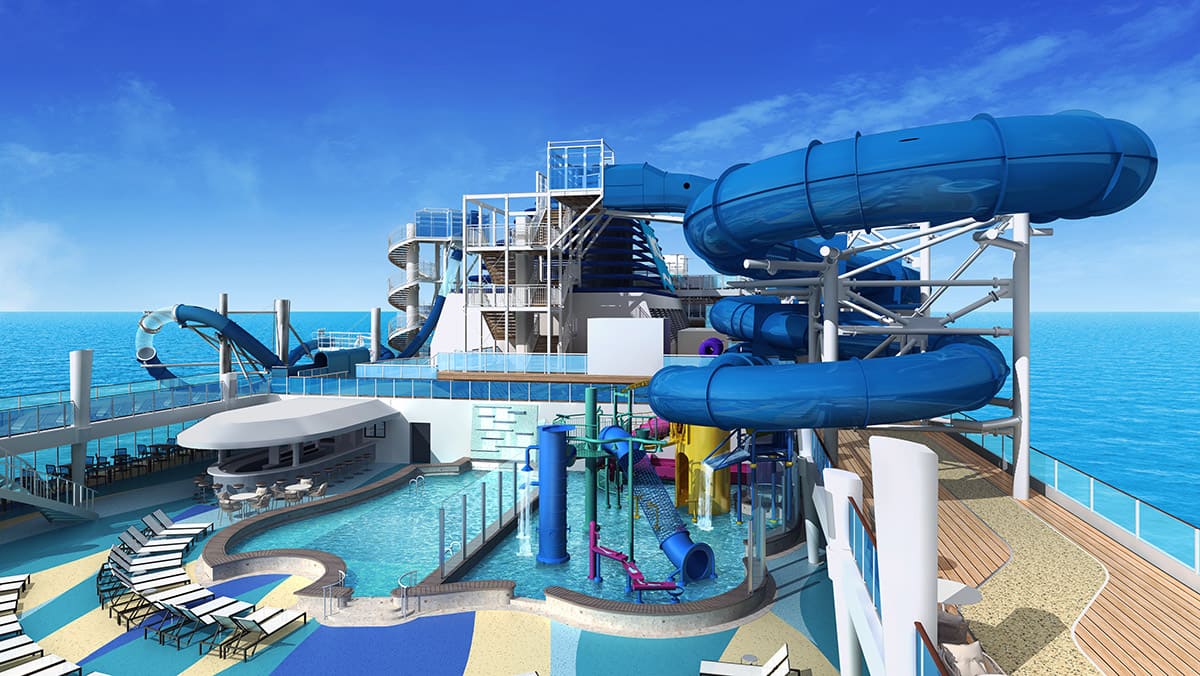 Suspended 159 feet above the ocean, reaching 11 feet off the side of the ship, and featuring an exhilarating double loop, Ocean Loops is a dare devil's dream. Are your brave enough to speed down it? Absolutely! The multi-story Aqua Racer is made for tandem fun. So, grab a partner and make a splash. Ready for a chill after the thrills? Grab a frozen drink and lounge by the pools and hot tubs.
5. Kids' Aqua Park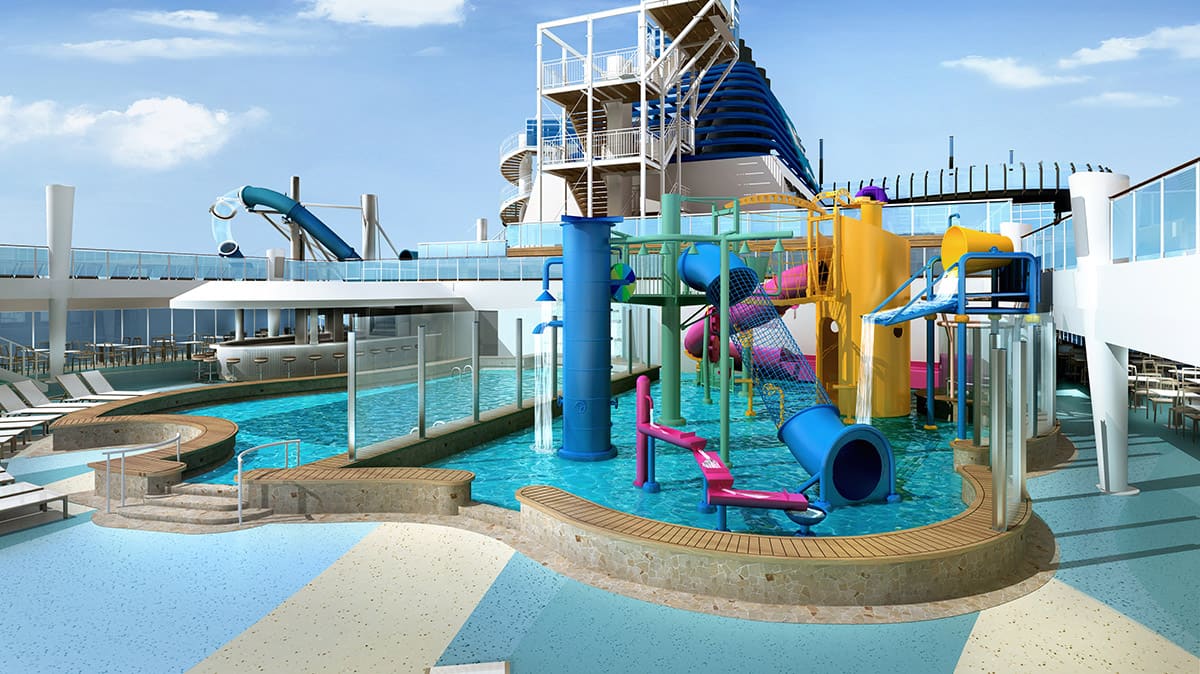 It's always a blast to splish and splash around the interactive Kids' Aqua Park. Your little ones can zoom down an awesome tube slide, get drenched by tipping buckets and delight in a fun water fight with water cannons. It's the ultimate fun-in-the-sun spot for your kids.
Let's do that again! Norwegian Encore will cruise the Eastern Caribbean out of Miami, beginning in November 2019. She'll begin cruising to Bermuda out of New York in the Summer of 2020.