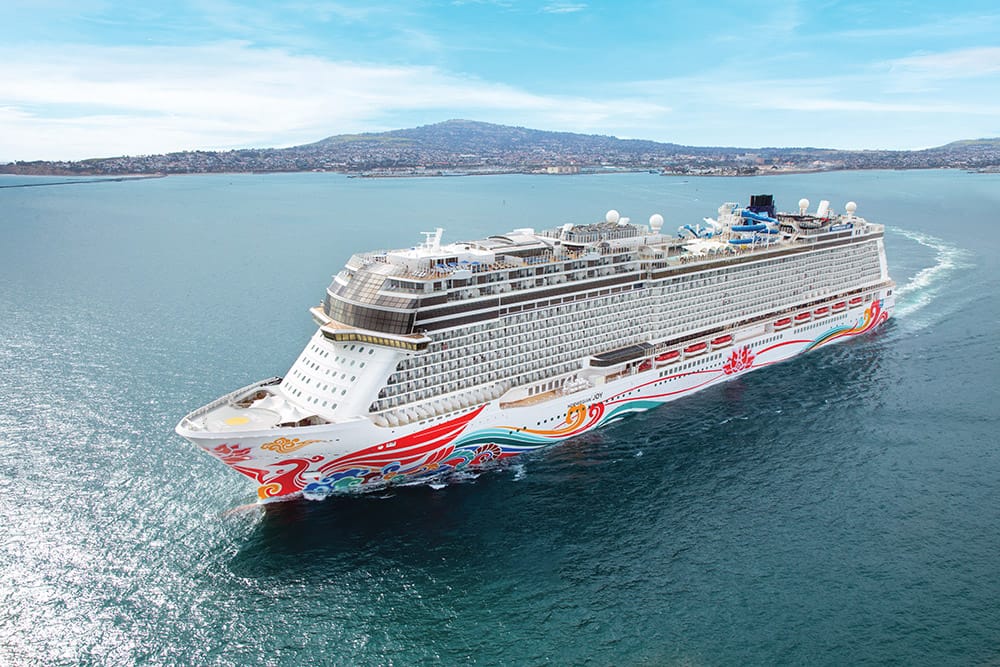 Norwegian has some pretty incredible news to share with 100 educators across the U.S. and Canada – winners have been chosen for Norwegian's Giving Joy™ contest!
Norwegian Cruise Line is recognizing extraordinary teachers across North America for bringing joy to the classroom. The 100 educators have won a seven-day cruise for two sailing from U.S. and Canadian ports and have the flexibility to select a sailing through summer 2023. One grand-prize winner will also take home a $25,000 donation for their school, with a second-place winner being awarded a $15,000 donation, and a third-place recipient rounding out the top with a $10,000 donation.
Recipients of the donations will be announced during Norwegian's Giving Joy Awards event on Aug. 19, 2021 at 8:00 p.m. ET/5:00 p.m. PT. Feel free to join in on the action -- the ceremony will be open to the public and can be streamed live at www.NCLGivingJoyLivestreamEvent.com and on Facebook.
Watch and cheer on these deserving educators and applaud them for their perseverance and unwavering dedication, especially during the last 16 months. Viewers tuning in will also get to enjoy Broadway and West End caliber performances from "The Choir of Man" and many surprises along the way.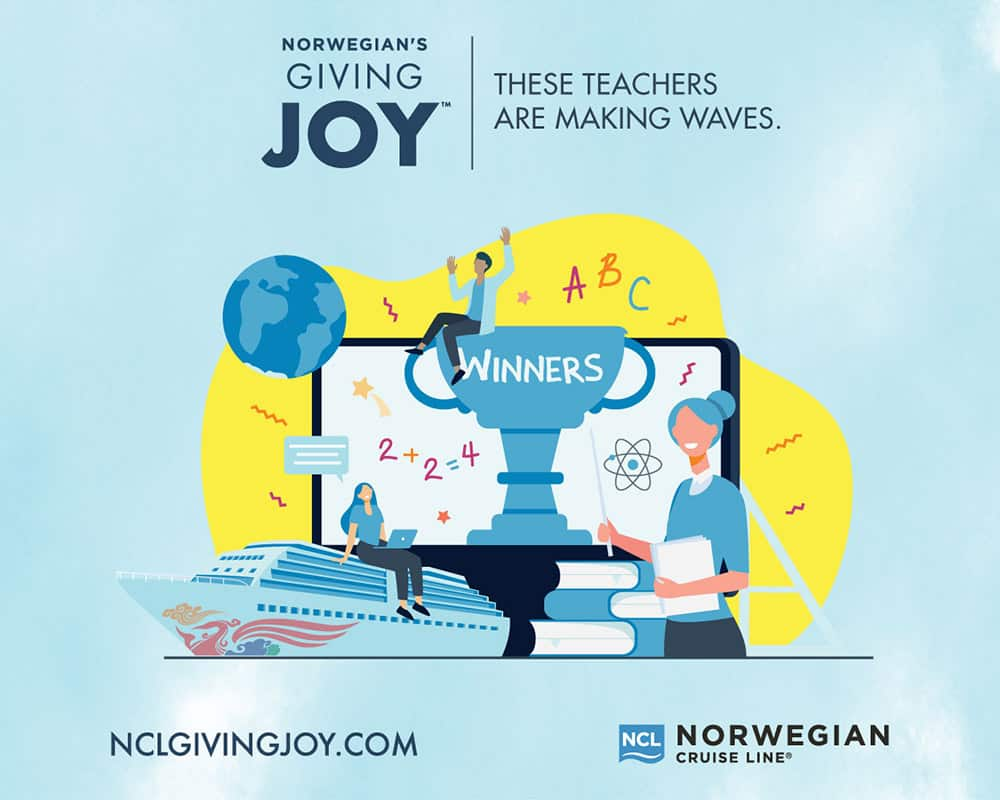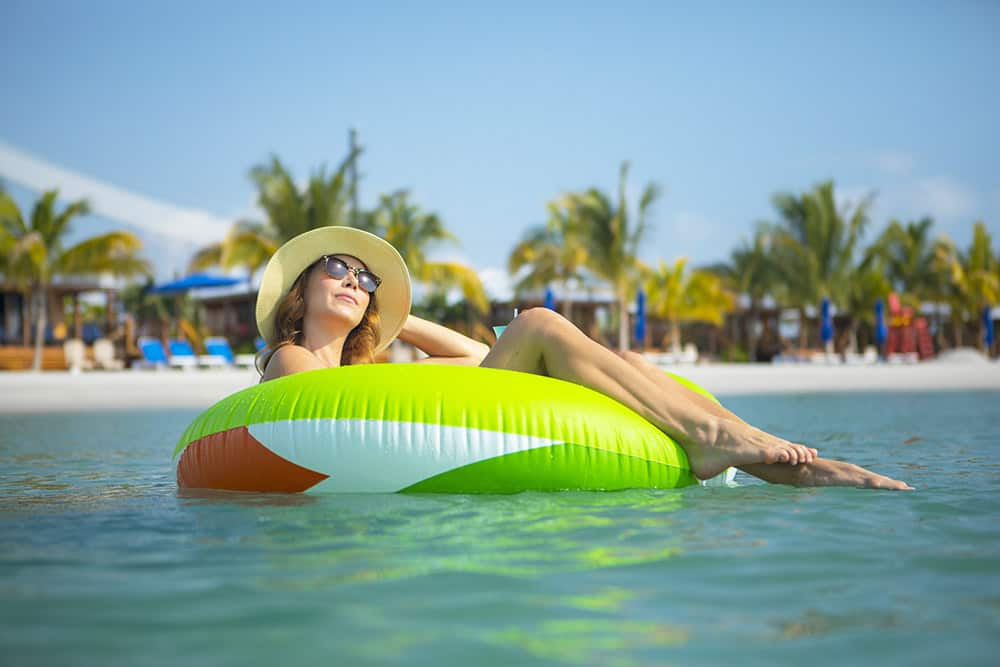 "After such a challenging year, we are so happy to provide these unsung heroes a well-deserved cruise vacation," said Harry Sommer, president and chief executive officer of Norwegian Cruise Line. "We have heard phenomenal stories about how these selfless educators are going above and beyond and it couldn't be more inspiring."
Norwegian's Giving Joy contest drew support for teachers all across the U.S. and Canada, with winners from Alabama, Arizona, British Columbia, California, Connecticut, Delaware, Florida, Georgia, Hawaii, Illinois, Indiana, Kentucky, Maryland, Massachusetts, Michigan, Missouri, Nebraska, Nevada, New Hampshire, New Jersey, New Mexico, New York, Ohio, Ontario, Oregon, Pennsylvania, Puerto Rico, Rhode Island, South Carolina, Tennessee, Texas, Utah, and Wisconsin.
To learn more about the 100 winners and their heart-warming stories, click here. Remember to tune in on Aug. 19 at 8:00 p.m. ET/5:00 p.m. PT to cheer on these very deserving teachers!