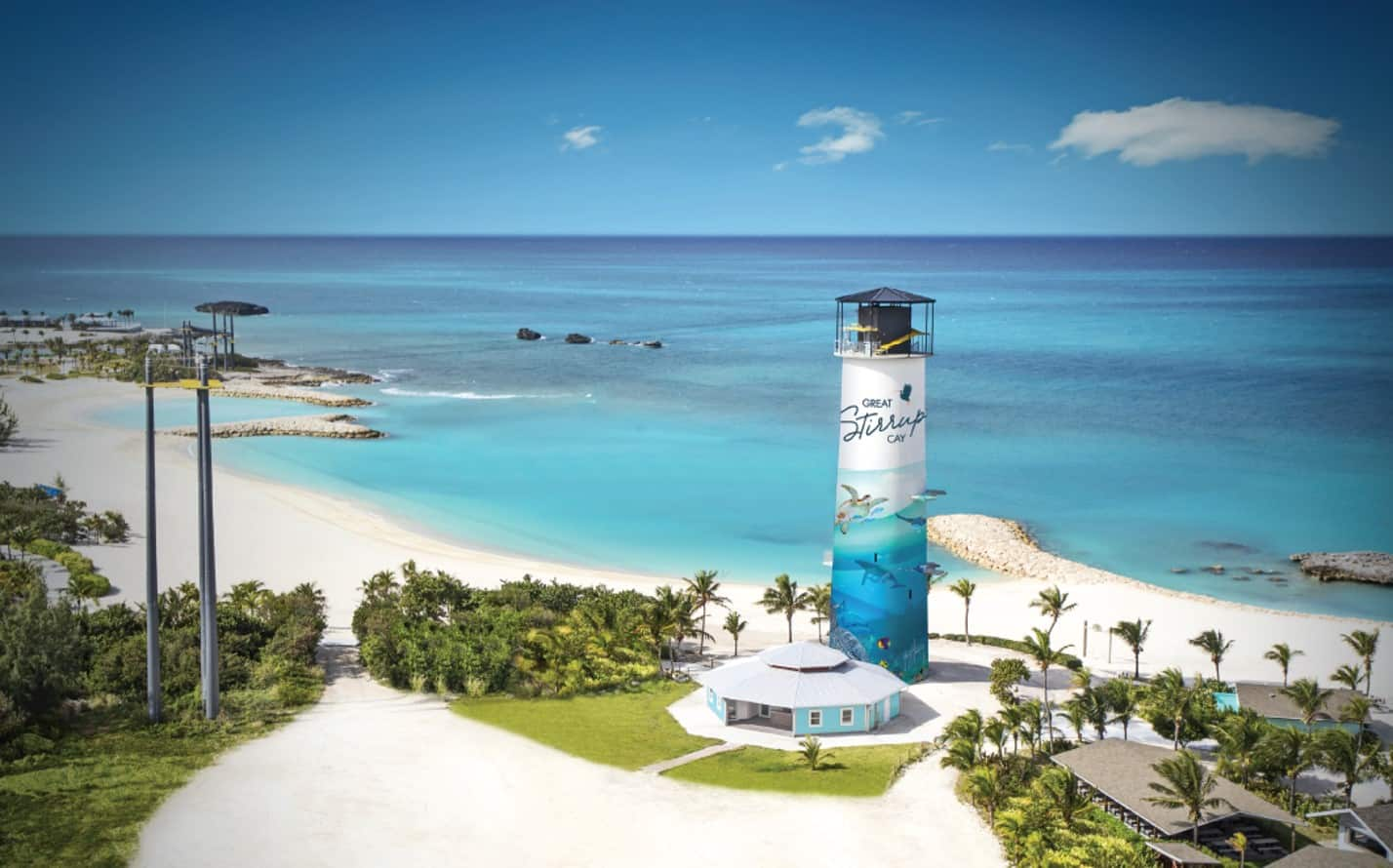 Norwegian Cruise Line values our oceans and are constantly working through our Sail & Sustain Environmental program to find new partnerships and technologies to help protect and preserve the world's precious natural resources. Future generations deserve to experience the exhilaration of hiking across Alaska's glaciers, feel the thrill of witnessing humpback whales traversing the waters off Hawai'i's Big Island and the awe of swimming alongside sea turtles and colourful fish in The Caribbean.
Taking Paradise to New Heights - Guy Harvey Style
One of our most enduring and inspiring partnerships is with the Guy Harvey Ocean Foundation (GHOF). Since famed artist and conservationist Guy Harvey painted the stunning hull artwork on Norwegian Escape, we've proudly partnered with the GHOF - an organization conducting scientific research and hosting educational programs aimed at conserving the marine environment.
Additionally, "Great Cruise Comeback," the new docuseries chronicles the relaunch of our 17-ship fleet. Curious about the kinds of safety protocols you can expect on board? "Great Cruise Comeback" focuses on the ongoing measures we're taking for a healthy and safe return to sailing. Enjoy unscripted conversations with executive leaders, including Norwegian Cruise Line Holdings' President and CEO Frank Del Rio and President and CEO of Norwegian Cruise Line Harry Sommer, and get a first-hand look at what's happening behind the scenes.
Guy Harvey's hull artwork with Norwegian was such a success that we've been looking forward to a time when we could collaborate once again with the great artist. Well, that day has finally arrived! We are excited to announce that Guy Harvey has designed a custom piece for our Light House at Great Stirrup Cay, Norwegian's Exclusive Private Island in the Bahamas.
The artwork features Guy Harvey's iconic marine wildlife depictions, including sea turtles, manta rays, dolphins, and more. Guy Harvey's art draws attention to our important ocean resources including those at Great Stirrup Cay.
Diving Into Research with Norwegian's Contribution
And in honor of International World Oceans Day, Norwegian is donating $25,000 to support the Guy Harvey Ocean Foundation's important scientific research and educational programs focused on ocean conservation.
This helps support initiatives like GHOF's shark tracking research – tracking mako sharks with satellite tags since 2013, as well as a first of its kind tagging program for free swimming whale sharks that resulted in the highest-resolution tracking data ever recorded.
Sailing Toward a Sustainable Future
Norwegian Cruse Line looks forward to a continued partnership with Guy Harvey and the Guy Harvey Ocean Foundation. Our partnership with the Guy Harvey Research Institute at Nova Southeastern University has included a coral reef restoration initiative to reduce the effects of natural and anthropogenic stressors around the coral reefs surrounding Great Stirrup Cay. And we look forward to bringing back our annual Conservation Cruise program in 2022!
Norwegian's Sail & Sustain Environmental program was born from our commitment to the preservation of our environment and to foster a culture of awareness and respect for our world's resources. Through this program, we have launched many successful initiatives to mitigate waste, invest in new technologies to improve fuel and energy efficiency and promote water conservation and management on board our ships. The implementation of initiatives by our dedicated ship crews and unique company partnerships are essential to the program's success.