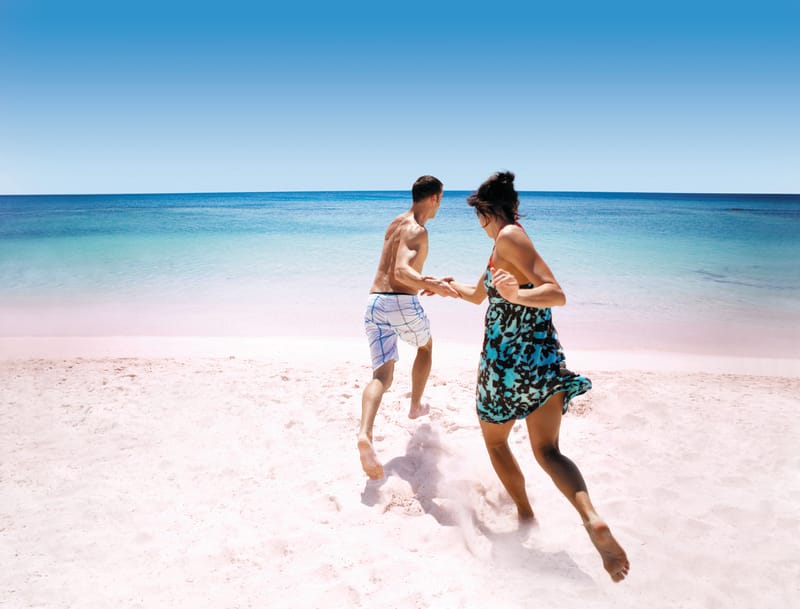 Bermuda is a choice destination for both sun worshipers and history buffs, boasting some of the most beautiful beaches in the world, and the oldest settlement in the Western Hemisphere. Throw in shopping, museums, a renowned aquarium and zoo, and unique natural attractions, and you'll quickly see why a cruise to Bermuda offers truly something for everyone. Read on to explore things to do in Bermuda.
Ready to start planning? Explore all Bermuda cruises.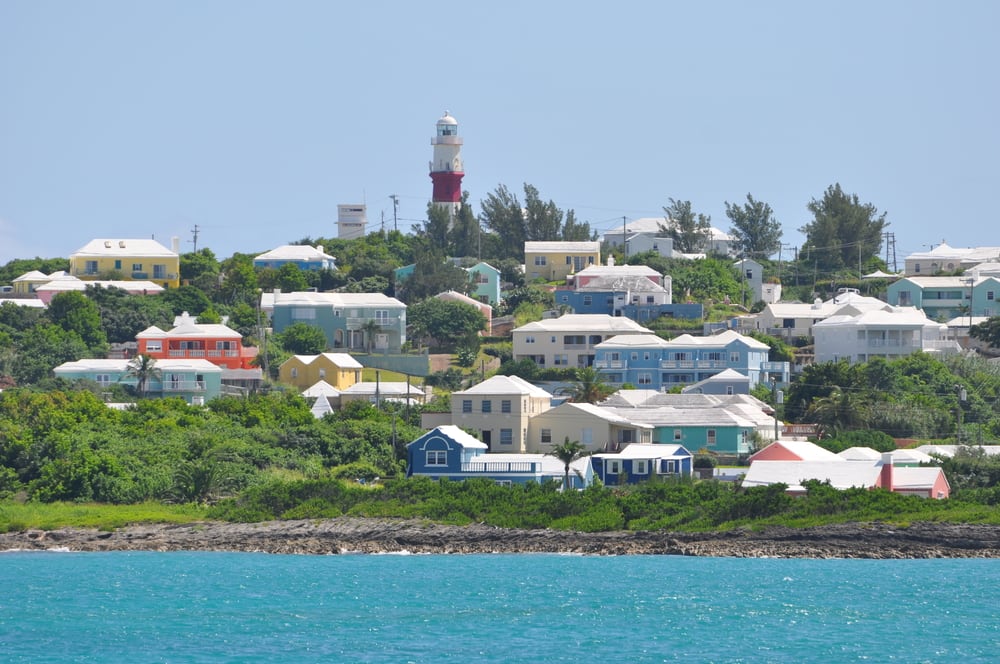 St. Peter's Church is more than 400 years old. Established in 1612, it is the oldest Anglican Church in the Americas. Visitors to the church today will see the altar made of hand-carved red cedar, candlelit chandeliers, an 18th century throne salvaged from a shipwreck and communion silver believed to be more than 900 years old, gifted to the church by King William III in 1697. The church's graveyard has headstones dating back 300 years.
Fort St. Catherine was constructed in 1614, as protection against invaders and pirates. It towers above the pink sand beach where settlers from the Sea Venture came ashore in 1609. Today, the fort has been fully restored. Visitors will enjoy fantastic views from the looming ramparts and are free to explore the towers, period artillery, and tunnels and chambers drilled into the terra firma.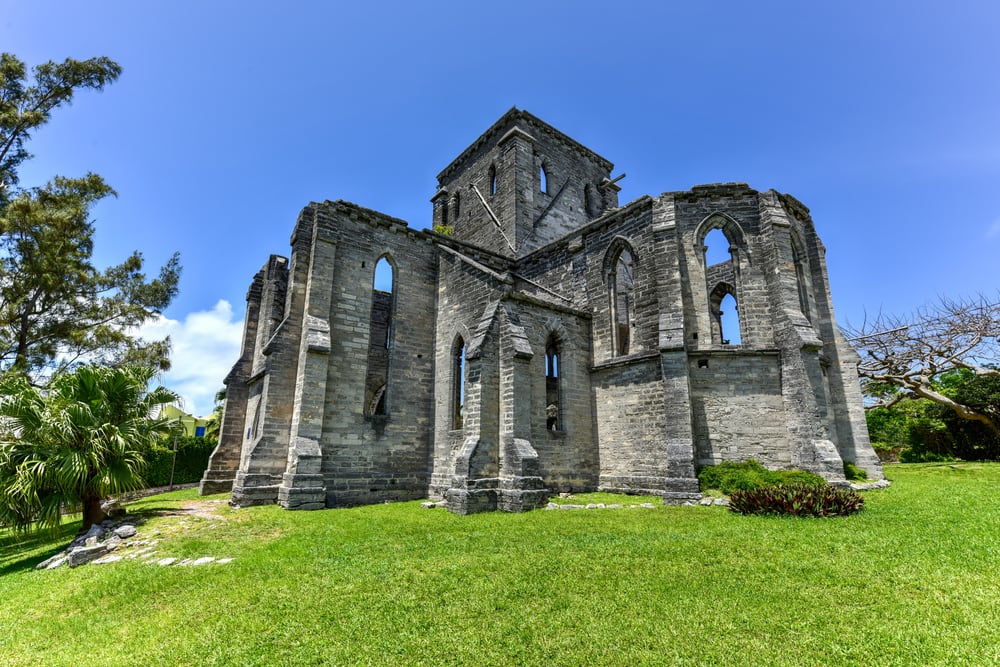 A favorite spot on St. George Island for photographs and weddings is the Unfinished Church. Construction on the church was started in 1874, but when a tornado tore the roof off the church in 1925, plans were put on hold. The church was never completed.
But Bermuda is much more than St. George. It wouldn't be an island without some amazing beaches and if you see just one beach, make it Horseshoe Bay. The pink sand and warm waters rank this beach consistently as one of the most beautiful in the world. Calm waters and lifeguards on hand make this a great spot for children.
The Royal Navy Dockyard was once home to the British Royal Navy, but has been repurposed today to include restaurants, shops and artist studios. It's the island spot for shopping. It's also home to the National Museum of Bermuda, featuring exhibits on the island's rich history, including shipwrecks, battles and more.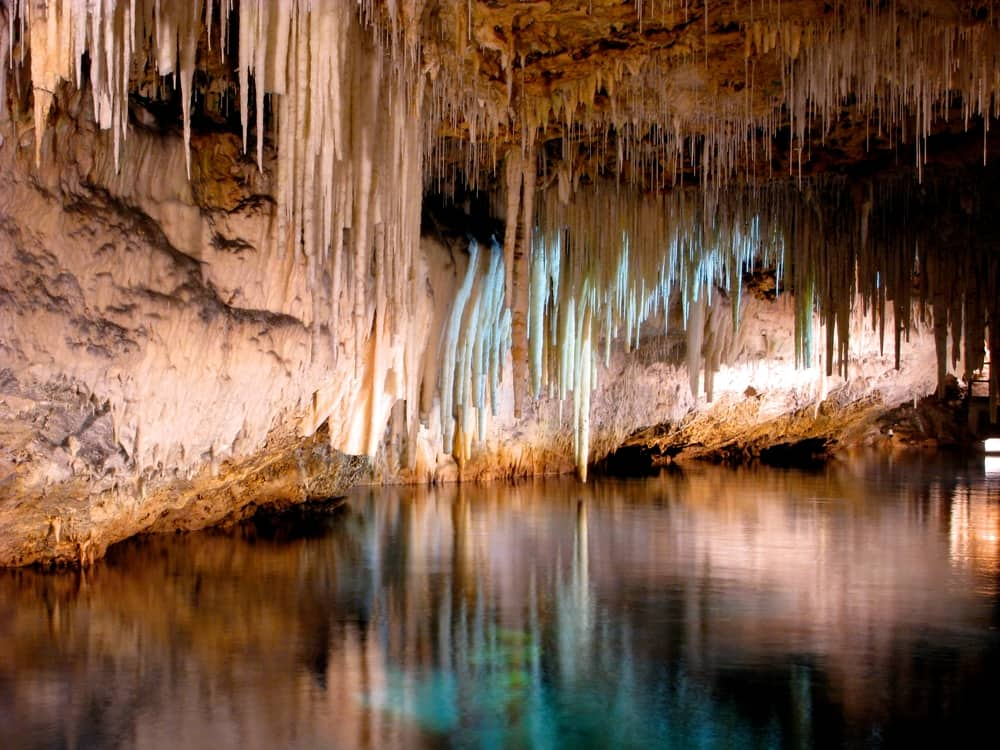 In 1907, two boys playing cricket discovered a small hole in the field spouting warm air. The find was investigated only to discover the Crystal Caves, a 30 million-year-old geological feature of white and pink stalactites looming over clear blue water. Visitors to the cave are treated to a colorful display of underground caverns.
It wouldn't be an island without sea life, and one of the world's oldest and more regarded aquariums is the Bermuda Aquarium, Museum and Zoo. A 140,000-gallon tank holds more than 200 species of fish and one of the largest living coral collections in the world.
Adjacent to the aquarium are the museum and zoo. The Natural History Museum features exhibits on Bermuda's ecology and geology. The Zoo boasts more than 300 birds, reptiles and mammals, including species from the islands of the Galapagos and Madagascar.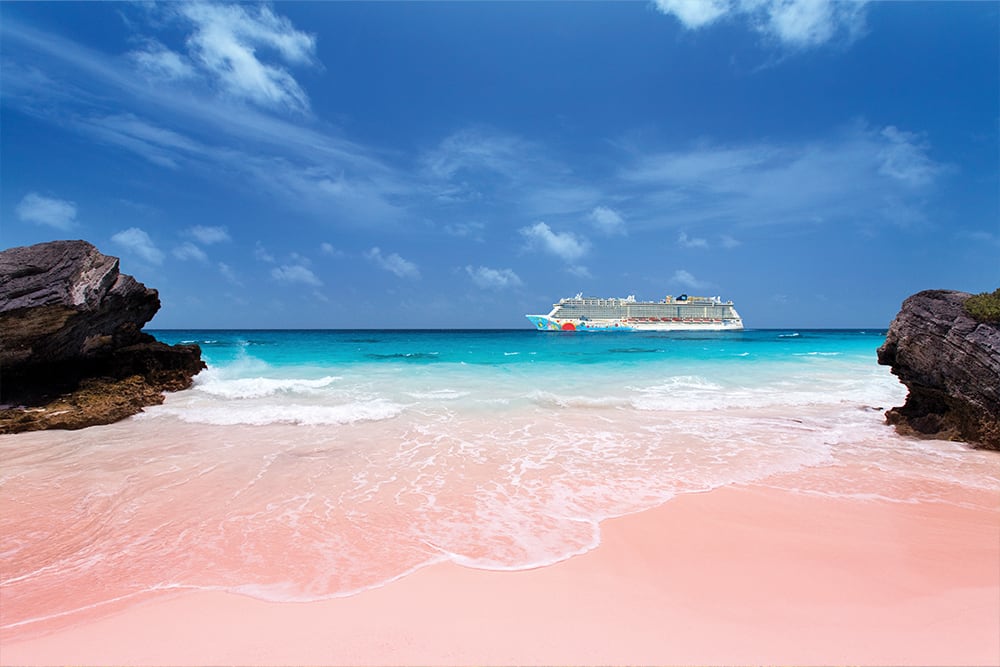 There's no shortage of options to explore on a cruise to beautiful Bermuda. Simply choose your adventure and go -even if your version of adventure is sitting beach-side worshiping the sun.
Don't forget to subscribe to Norwegian's emails to stay informed about the latest cruise deals and special offers sent directly to your inbox.
EDITOR'S NOTE: This article was originally published on August 8, 2017. It has been updated to show updated information and related itineraries.