The Mediterranean is undeniably romantic. It has long inspired some of the world's best artists. Beautiful architecture, lovely coastal villages and delicious food make the Mediterranean one of the top honeymoon destinations in the world.
If you're planning a European cruise, The Mediterranean offers a diverse array of activities. Tour the vineyards of Provence and sample France's finest wines. Discover the captivating seaside cliffs of Santorini. Take a romantic gondola ride through the famed canals of Venice. Explore the wonders of the Greek Isles.
If you are thinking about a honeymoon to the Mediterranean, why not consider a cruise? A Mediterranean honeymoon cruise offers the perfect mix of relaxation, romance, and comfort. Planning a cruise to the Mediterranean is fun and easy. Here are some tips to help you get started.
1. Choose the Perfect Itinerary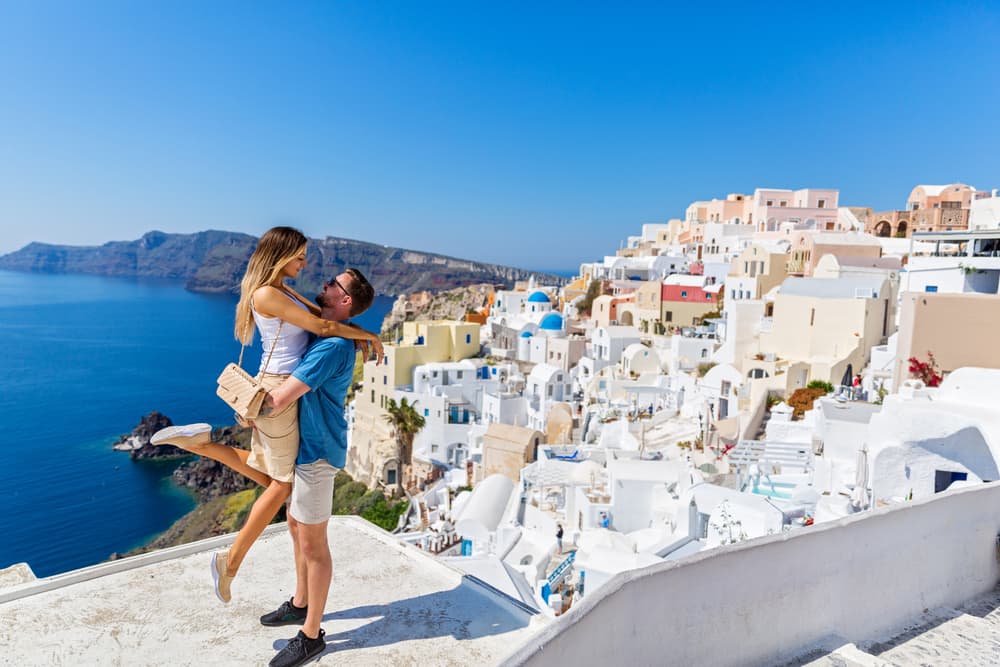 There are many choices when it comes to cruising the Mediterranean. A Norwegian Cruise lets you see the Mediterranean your way. There is a dizzying array of places to visit in the Mediterranean from Spain's whitewashed villages to sunny Greece. Here are some of the best Mediterranean honeymoon itineraries:
7-Day Western Mediterranean from Rome - This classic Mediterranean itinerary includes some of the world's best cities. The Eternal City of Rome offers visitors an in-depth look at some of the most important culture and history in the world. This cruise also visits the French Riviera - the place to see and be seen. It is also home of the famed International Film Festival.
7-Day Western Mediterranean from Barcelona - Start your honeymoon off in Barcelona, the perfect destination for honeymooners. You'll visit cities like Majorca, Spain where you can see some of the best Gothic architecture in Spain and Naples, Italy, which is known for its scenic coastline.
7-Day Greek Isles from Venice - The Greek Isles have all the necessary ingredients for an unforgettable honeymoon. It offers breathtaking scenery, golden beaches, and delicious local cuisine. Embark the cruise ship in Venice. Before you sail, don't miss the chance to be serenaded by musicians while you drift through the famed Venice canals on a private gondola.
2. Add Romantic Touches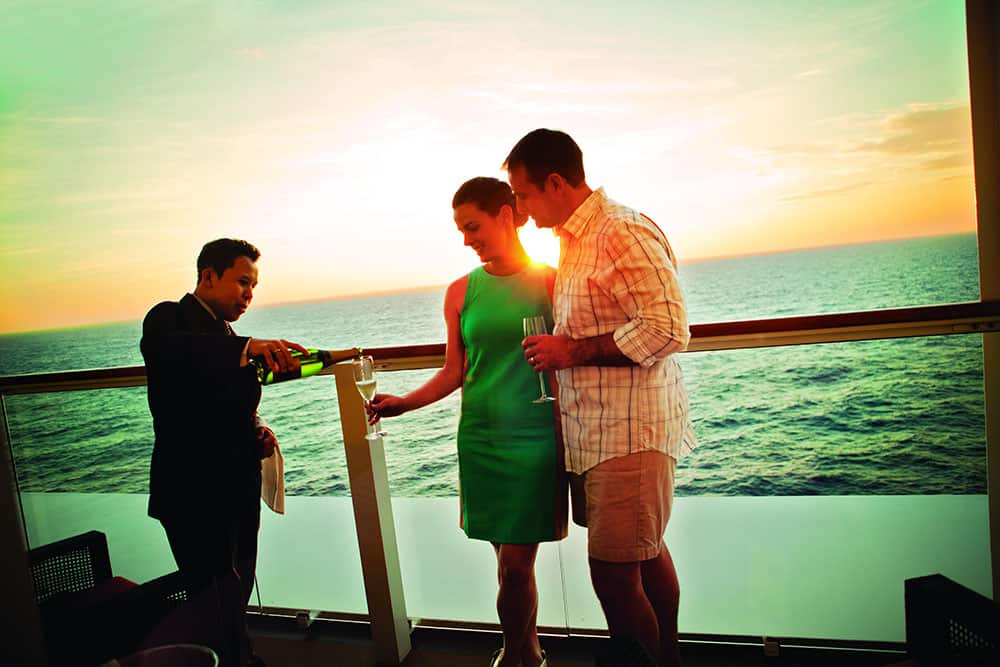 On your honeymoon, romance is the key. To make the cruise one to remember, plan to have chocolate-covered strawberries sent to your stateroom. Or, enjoy a bottle of sparkling wine on your balcony. These extra touches will make your honeymoon a dream trip —one that you'll reminisce about years later. You can even register for your honeymoon cruise and your honeymoon wish list with Norwegian and have your friends and family contribute to the experience.
3. Make It Ultra-Luxe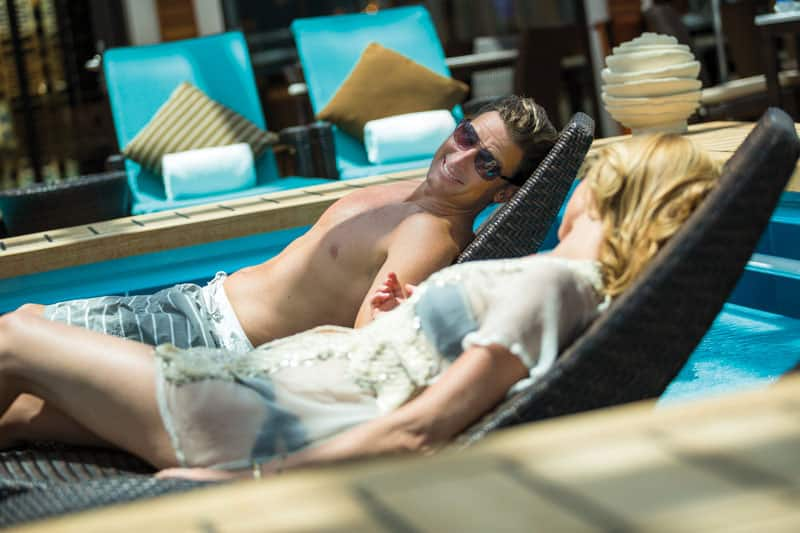 Have you fantasized about having a super luxurious honeymoon? How about a week where exclusive staff will cater to your whims? These types of honeymoons are not just for the super-wealthy. You can enjoy a private, secluded honeymoon at an affordable, all-inclusive rate. Plus, with the Free at Sea promotion, you can receive a free unlimited open bar, free specialty dining and more when you book The Haven.
The Haven is a unique, exclusive area onboard Norwegian cruise ships that is tucked away from the central part of the ship. It is home to the most luxurious and well-appointed accommodations. You'll get to access everything onboard the ship plus enjoy the exclusivity of a private, tranquil area. Plus, you'll get priority on everything from shore excursions to onboard entertainment.
4. Book a Romantic Shore Excursion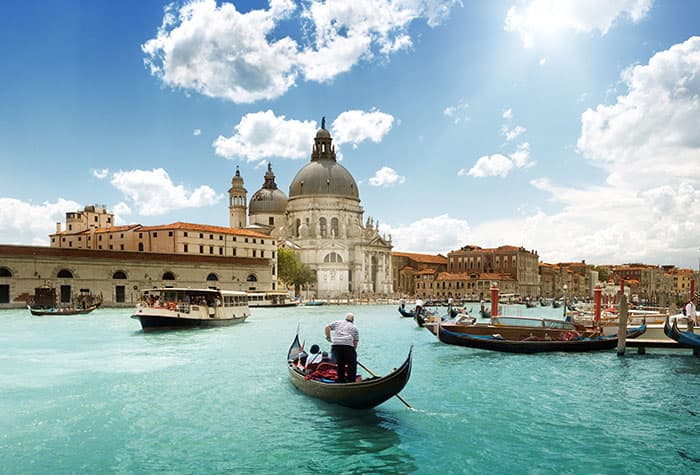 While strolling around in a new city and exploring on a whim has its own kind of charm, booking a shore excursion for a particular activity ensures you won't miss some of the highlights in each port. For example, if you're cruising from Rome, a Rome Highlights Tour can ensure you get the best of the area before setting sail.
If you're cruising from Venice, you'll want to make time to sail on a gondola – few things are more romantic than that! – and get to know the rest of the city with a travel guide. And, of course, if you're cruising from Barcelona, a tour that explores the flavors of the city is a must-do.
5. Make Your Time on the Ship Extra Special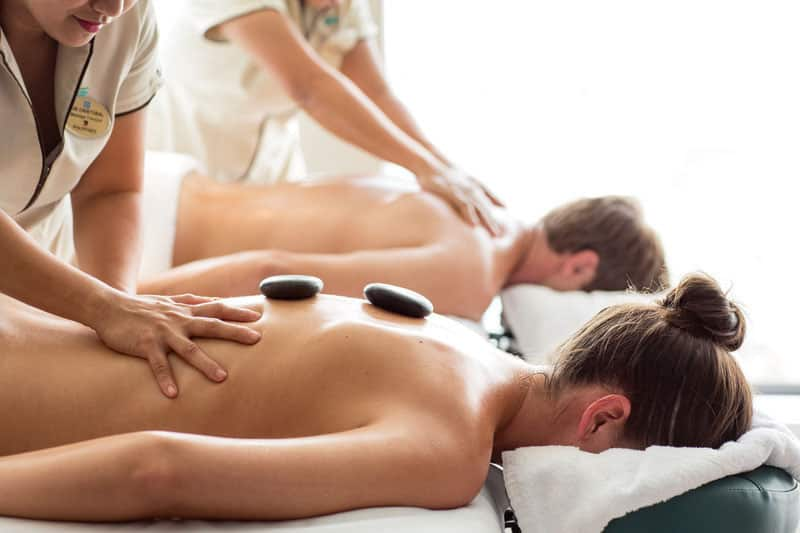 The romance can begin as soon as you set sail with some of Norwegian's onboard experiences. Consider booking a couple's massage at Mandara Spa, where you can melt away the stress of planning a wedding and enjoy the start of your new life as a married couple.
For dinner, consider making plans at Le Bistro, Norwegian's exquisite French bistro. With chic décor, white glove service, and some of the most delectable meals at sea, this is a date night that's easy to fall in love with.