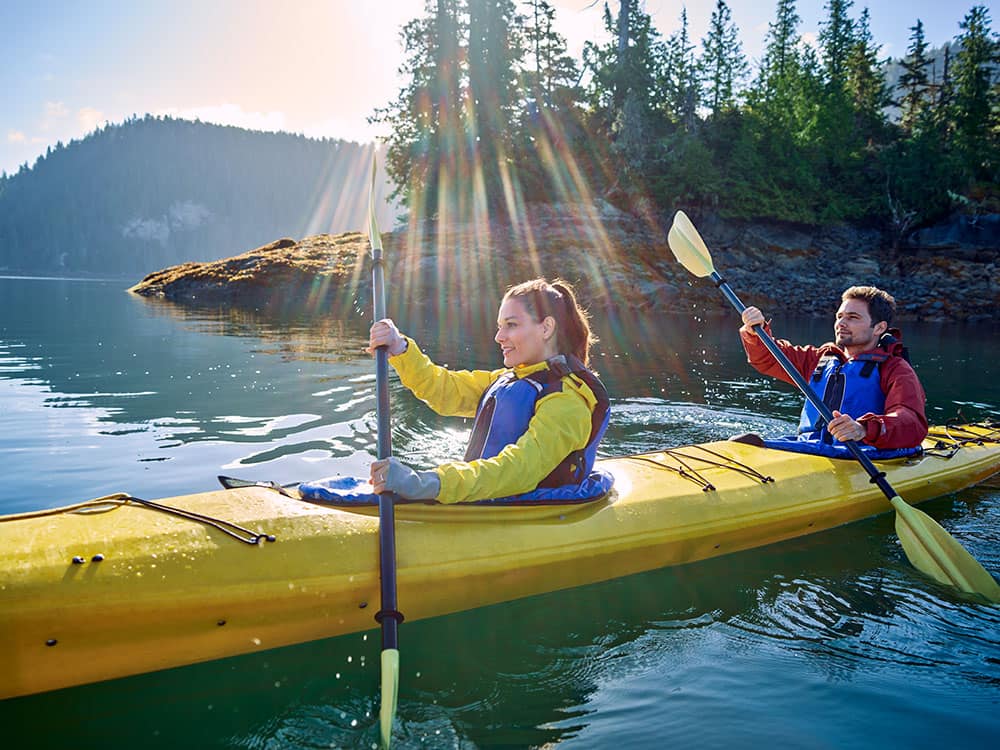 Want to kayak along the banks of a glacier, see whales breach clear blue waters, or soar high above the tallest peaks in North America? On a Norwegian cruise to Alaska, you can do all that and so much more. From May through September each year, Norwegian Cruise Line sets sail through some of the most majestic natural landscapes on Earth, taking cruisers on the adventure of a lifetime.
While there's plenty of opportunities to feast your eyes on icy fjords and abundant wildlife from the comfort of the cruise ship deck, you can also get up close and personal on one of the many exciting shore excursions available on your Norwegian cruise. At each port of call, Norwegian engages expert guides and experienced tour operators to bring you into the heart of the action. If you're wondering what there is to do in the land of the ice and the snow, check out these five breathtaking excursions Norwegian offers on your Alaskan cruise.
Ready to start planning? Explore all Alaska cruise vacations.
1. White Pass Railway, Klondike Gold Fields, & Panning in Skagway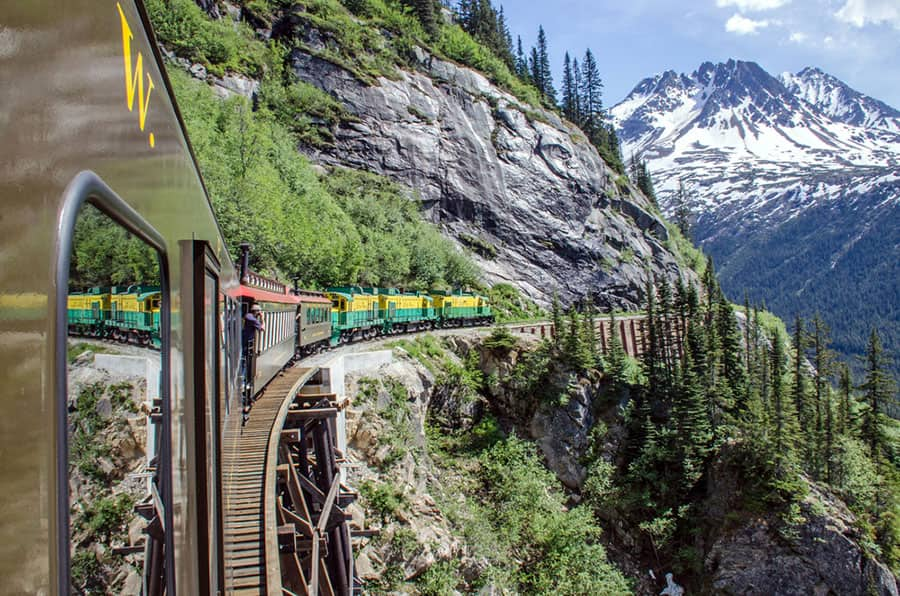 No trip to Alaska is complete without a train ride up the White Pass Summit. Learn about the colorful history of the Klondike Gold Rush as your vintage railcar climbs through the mountains to the top of White Pass. From there, your journey continues to Fraser, British Columbia, where you'll board a motor coach headed for Skagway. Along the way, you'll enjoy dazzling views of Tormented Valley, Pitchfork Falls, and other natural features.
Want to capture every memorable moment on camera? No problem. Your driver will make plenty of stops so you can snap pictures of the surrounding mountains, waterfalls, and glaciers. You'll even stop in at Alaska 360, where you can learn to pan for gold in warm-water troughs and shop for gold nugget jewelry and other unique souvenirs. The entire tour is just shy of five hours and is perfect for the entire family.
2. ATV Expedition and ZipRider in Icy Strait Point
If you're a thrill seeker, this is the excursion for you. Start your adventure with a guided bus tour through nearby Hoonah, a Tlingit village. Learn about the culture and heritage of the local people before ascending high into the surrounding hills to climb aboard your four-wheel-drive Kawasaki ATV. From here, your expert guide will take you on a rip-roaring ride through the rugged forest.
After, you'll return to the bus to continue the excitement at ZipRider, home of the world's longest zip line. Once you're strapped into your harness, take a moment to absorb the panoramic view of the surrounding islands before you take flight. Soar 300 feet above the thick forest at speeds up to 60 miles per hour. This once-in-a-lifetime experience takes only 90 seconds, but the memories last a lifetime.
3. Dogsled & Glacier Adventure by Helicopter in Juneau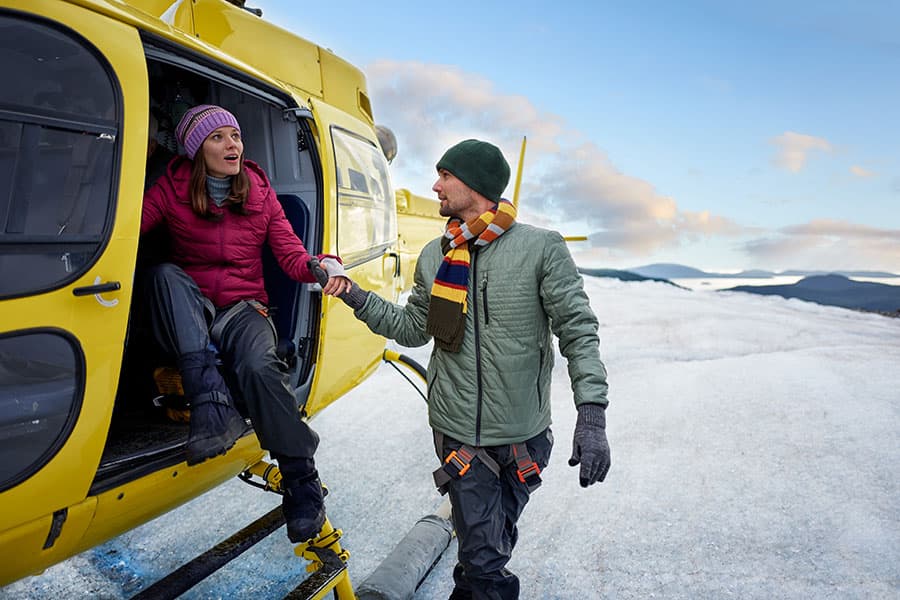 What could be more amazing than the chance to mush your own dogsled team across a snow-capped glacier? Your three-hour tour starts with a helicopter ride over the Juneau Icefield en route to an authentic Alaskan dog training camp on Norris Glacier that is accessible only by air. Your flight over dense forests, crisp mountain lakes, majestic mountains, and impressive icefalls takes about 20 minutes.
After you touch down, you'll get a quick lesson from seasoned Iditarod racers about how to command your huskies before taking the reins yourself. Listen to the enthusiastic yips and howls of your sled dogs and feel the icy wind in your face as you speed through the awe-inspiring snowy landscape. It's an experience you won't soon forget.
4. Bering Sea Crab Fisherman's Tour in Ketchikan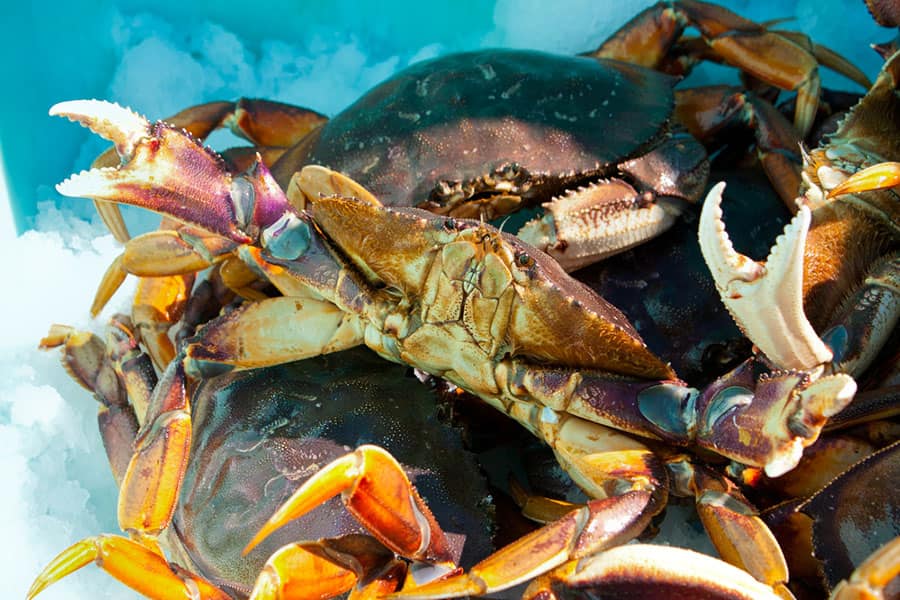 Fans of Discovery Channel's "The Deadliest Catch" can board the infamous Aleutian Ballad to experience a piece of the action. From your comfortable seat, watch the veteran fishing crew reel in all kinds of creatures, including crabs, eels, octopuses, and even sharks.
During your voyage on the calm waters of the Inside Passage, keep your eyes open for glimpses of whales, porpoises, seals, and other marine creatures. Listen to action-packed stories of life on the Bering Sea and get an up-close look at the catch of the day. This educational and interactive tour lasts three hours and is perfect for every age.
5. Chilkoot Lake Wilderness Kayaking in Skagway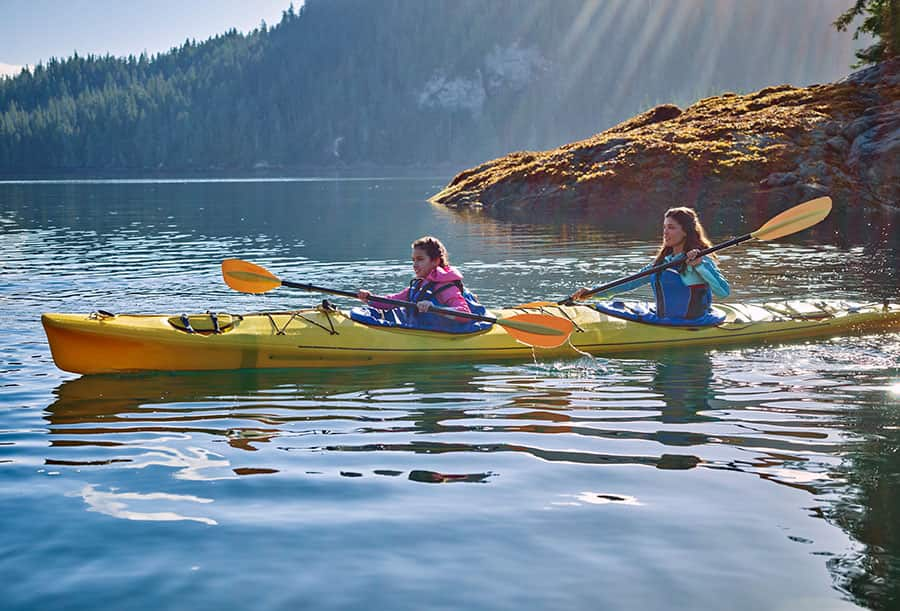 If you want a truly immersive experience, grab a paddle and head to Chilkoot Lake to kayak amid massive mountains and frosty glaciers. Your adventure beings with a 45-minute cruise on a high-speed catamaran to Haines. Take in the spectacular vistas and watch for wildlife as you sail along the deepest and longest fjord in North America. In Haines, your guide will take you on a tour of the town before outfitting you with everything you need for your kayaking experience.
You'll have nearly two hours to explore the stunning scenery from the water as you paddle across Chilkoot Lake. In addition to mountains and glaciers, watch for bald eagles, whales, Pacific salmon, and a variety of waterfowl. The area is also known to have some of the highest concentrations of black bears in southeast Alaska. After you've experienced Alaska's beauty at its best, you'll enjoy a picnic-style lunch before embarking on a ferry back to the ship.
When you set sail on a Norwegian cruise to Alaska, expect an experience like no other. From the stunning local scenery to the amazing array of outdoor activities, you'll be blown away by everything Alaska has to offer. To make the most of your trip, be sure to check out these five breathtaking excursions offered on your Alaskan cruise, and visit the Norwegian website to sign up for emails to get the best cruise deals.