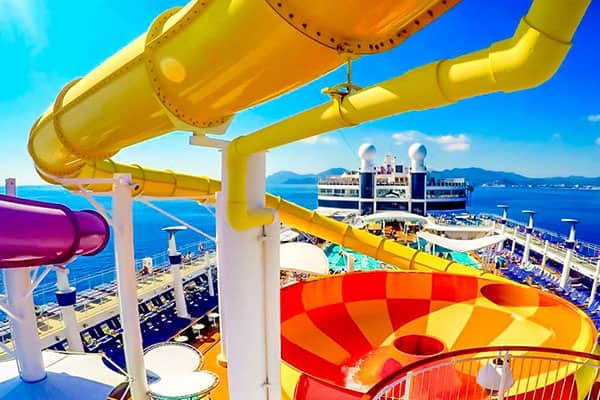 What could be better than an enticing gourmet dinner at a top-notch restaurant, followed by after dinner drinks in a hip lounge, and then Broadway-style entertainment to celebrate your special occasion? Why, doing the same on a cruise, of course!
Plus, a cruise can provide a continuous celebration for the entire time you're on board the ship. You'll be able to experience fun, entertainment and delicious food options all the way through, so you're not just limited to one night of living it up!
It doesn't matter if you're celebrating retirement, a birthday or a wedding (or even a divorce!), there's no better way to have fun than on a cruise. And even though it may be a special occasion, it doesn't have to be a major milestone to go on a cruise vacation: think Father's or Mother's Day, your child accomplishing a goal at school, or maybe even for National Pina Colada Day or National Chocolate Day! (July 10 and October 28, just in case you're interested.) A cruise can make any event you'd like to celebrate that much more special and memorable.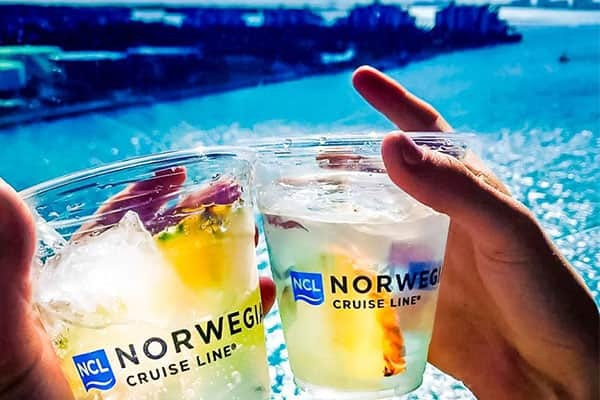 Whether you choose to celebrate your special occasion as a couple, or as part of a group as with a family reunion, it's totally up to you. But even if you sail away with a group, you can still find plenty of hideaways for couples time onboard the ship including intimate bars, lounges and specialty restaurants showcasing Italian, Japanese and French cuisines.
Keep in mind there are great benefits to cruising as a group with Norwegian Cruise Line. For every 14 passengers and 7 cabins, 2 people can cruise for free or 1 can cruise for free while everyone can enjoy amenities like Unlimited Beverage or Photo Packages, Internet Minutes and or Shore Excursion Credits.
And a group isn't limited to a family event, it could be a class reunion, singles cruise, bachelor or bachelorette party, or a well-needed vacation with a great gathering of friends. Norwegian Cruise Line can help you arrange group activities on the ship including dinners and shore excursions.
With advance notice, you may purchase (for yourself or someone else) a selection of goodies and gifts for your stateroom such as champagne, flowers and fruit baskets, along with cakes and canapés. Other gift options include wine, onboard credits and spa gift certificates.
Not to mention the fun to be had in ports of calls! Depending on your destination, you can celebrate your special occasion with a day on a picturesque Caribbean beach, staring in awe at Alaskan glaciers, or by exploring the allure of exotic Asia. Whatever your occasion, Norwegian Cruise Line has a cruise for you! Learn more: How to Plan Your Cruise Vacation.