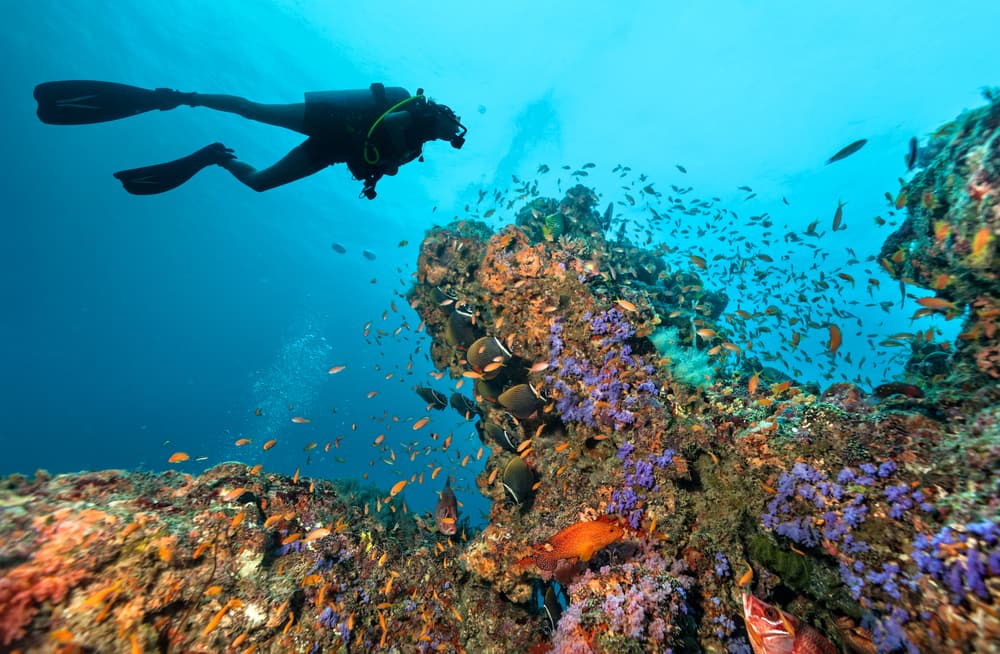 If you're thinking of taking a cruise to Bermuda, you're already in for a pretty big thrill. The pink sand beaches, stunning architecture, and crystal caves all make Bermuda a destination unlike any other. But if you're looking for a bigger thrill, there's so much more to do! What could be more thrilling than visiting the notorious Bermuda Triangle? Unexplainable occurrences have supposedly been happening here since the 1880s, although it didn't really become a phenomenon until the 1960s. And yes, there are many, many thrilling things to do in Bermuda besides sailing by this famous triangle. So let's take a look: Here are 6 Thrilling Things to Do in Bermuda!
Royal Naval Dockyard, Bermuda
Duration: 1 1/2 hrs
Let's start off by putting the 1960s legend of the infamous Bermuda Triangle to the test! Imagine this: calm waters flanked by the night sky with only the stars to guide you as you sail off into the darkness…well, not quite, but you'll definitely sail right into the Bermuda Triangle! This bizarre region bordered by Bermuda, Puerto Rico, and Miami is well-known for its' unexplained disappearances of aircraft and ships. This time, however, you'll glide along in an illuminated glass bottom boat where you'll glimpse into the depths below. No spinning compasses allowed.
Royal Naval Dockyard, Bermuda
Duration: 4 hrs
Cited to be the 'wreck capital' of the North Atlantic Ocean, Bermuda has an array of more than 300 shipwrecks that have met their demise along the protective coral reef surrounding the island. Take a PADI certified 2-tank scuba dive into the ocean depths where you'll see colorful corals and fish, along with experiencing a wreck dive in none other than the Bermuda Triangle itself, but only if you dare! And if you've never gone scuba diving before, there's a PADI Discover SCUBA Diving Course where'll you get the chance to explore the magical underwater world for the very first time. You're going to love it!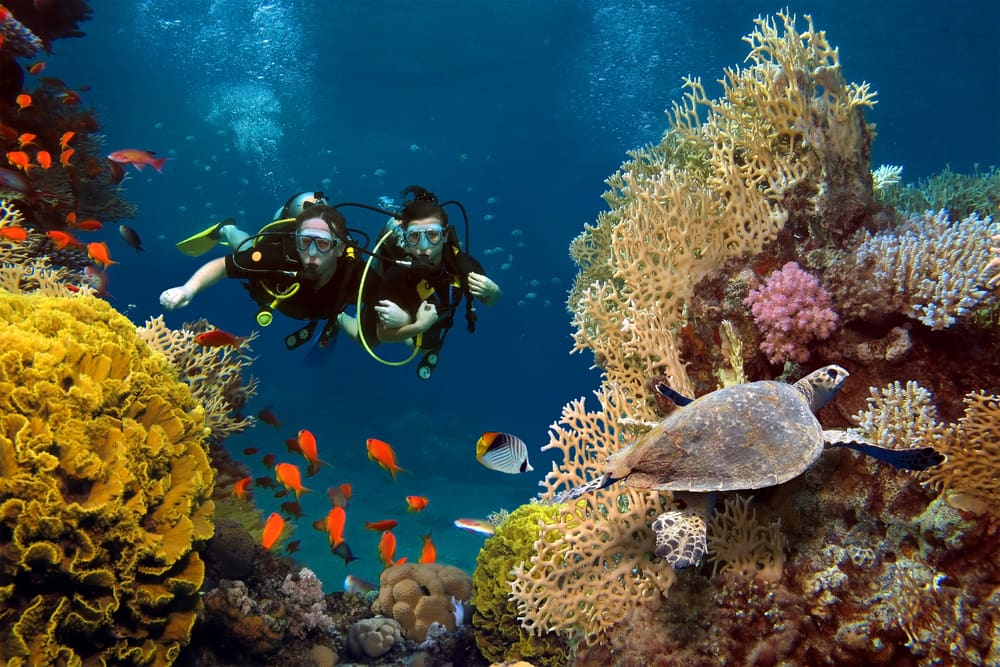 Royal Naval Dockyard, Bermuda
Duration: 4 hrs
Again, there's nothing quite like the thrill of sailing along the calm North Atlantic Ocean at night! It's such peaceful feeling, but beneath the surface, the dark night waters come alive with nocturnal species like triggerfish, jacks, pompano, and snappers. You can practice your best catch-and-release techniques on a fully equipped 56-foot fishing boat during this night fishing excursion. The bonus on this exciting trip? You'll be fishing in the calmer inshore waters so there's minimal chance of feeling seasick in comparison to going offshore fishing, plus refreshments and snacks are available on board.
Royal Naval Dockyard, Bermuda
Duration: 3 hrs
Have you ever sat on the netting of a catamaran as it sails along the ocean waters? If you have, you know it's an exhilarating feeling! And if you haven't, cruising to Bermuda is a great opportunity to check it out. Add the wind in your hair and a drink in your hand, and you've got the Catamaran Coral Reef Snorkel shore excursion! What will you see? Schools of colorful tropical fish, marine life, and amazing coral formations. Plus, you may even see one of your fellow passengers turn into a red lobster, so be sure to bring your waterproof sunscreen before embarking on this adventure ;)
Royal Naval Dockyard, Bermuda
Duration: 2 hr
Oh my gosh. Seriously, what could be more thrilling than swimming with Flipper?? You'll get an amazing 30 minutes to interact with these magnificent creatures in both shallow and deeper water where you can snorkel as they swim next to you. Wow. Just WOW!
Royal Naval Dockyard, Bermuda
Duration: 6 1/4 hrs
Bermuda is all about golf, and golf is all about the thrill of playing. Okay, that and maybe where you're playing. The Belmont Hills Golf Course, built by Algie M. Pulley Jr., offers panoramic ocean views including the Great Sound and Hamilton Harbour. According to the course website, you'll play an 18-hole, 6,100-yard course offering 2 challenges: "getting through 18 holes in as few shots as possible and making each moment last forever." That's the natural beauty of the Belmont Hills Golf Course. And please, try not to hit your ball into the Bermuda Triangle, just sayin.
For more information on Bermuda, be sure to read: Getting Married in Bermuda: What You Need to Know and Tips for Planning Your Bermuda Honeymoon Cruise.