Home >

Priority Access Faq
Norwegian's Priority Access
Sign up to get the hottest cruise deals!
Make getting your vacation started a welcome breeze. Enjoy priority check-in, boarding, tendering and debarkation. Plus, you'll be able to indulge in complimentary daily breakfast room service, delicious canapés and a $50 spa credit to help you relax on your cruise.
Priority Access
What's Included
Streamlined Embarkation
Get aboard easier and settle into your stateroom quicker with priority access through security, check-in and boarding.
Faster Tendering
Start enjoying the local culture sooner by making it ashore faster at ports of call with priority tendering off the ship.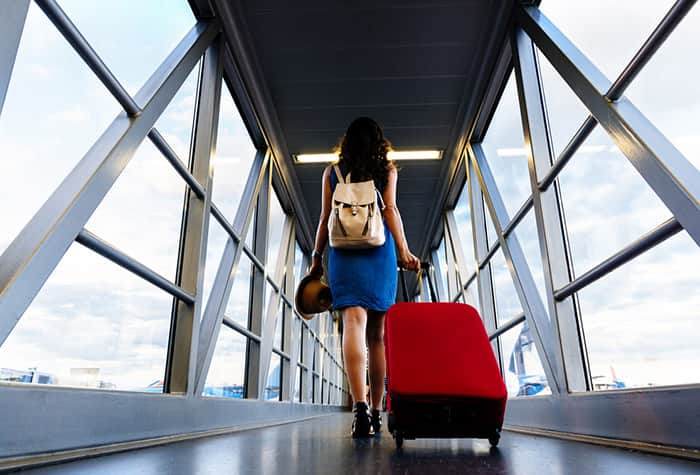 Quicker Debarkation
We're sad to see you go, but we want to make your farewell as quick and easy as possible with priority debarkation at your home port.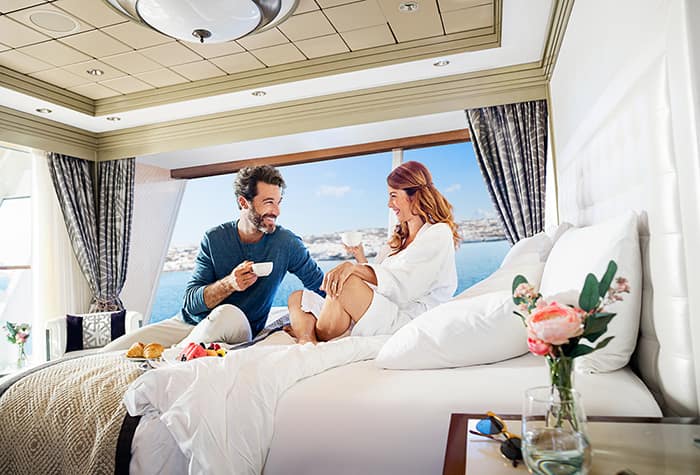 Breakfast in Bed
Wake up to the wide selection of complimentary breakfast favorites from our room service menu every day of your cruise.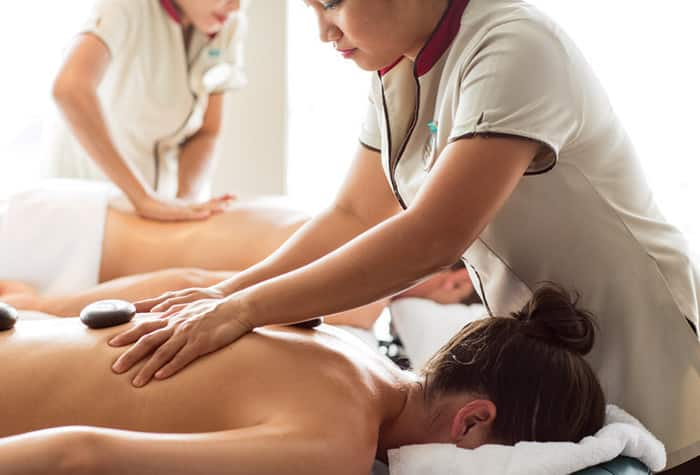 Rest & Relax at Mandara Spa
Indulge in a rejuvenating body massage or facial service of 50 minutes or more on port days with a $50 spa credit.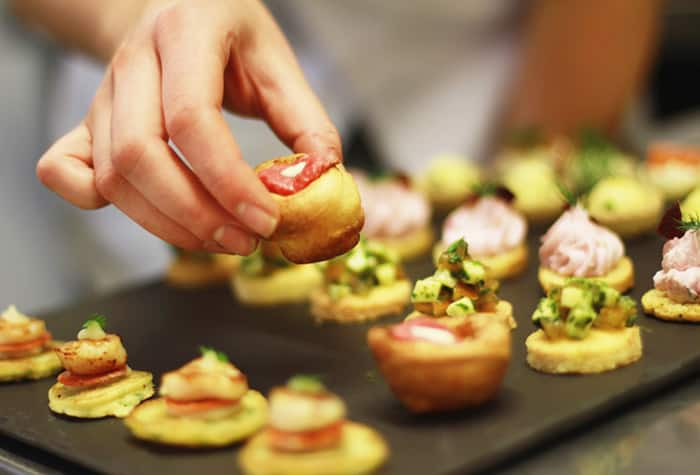 Complimentary Canapés
Enjoy delicious courtesy canapés on the second day of your cruise.
Learn more about pricing and what's included in Norwegian's Priority Access Program, such as Priority Check-In and Boarding, Priority Debarkation, Tender Priority, and a $50 Spa Credit (on port days).

Q - What's included in the program?
A - Priority Access Pass package includes the following amenities:
Priority Check-In and Boarding
Tender Priority When Applicable (Off the Ship)
Priority Debarkation (Homeport)
Daily Complimentary Standard Room Service Breakfast
$50 Spa Discount per person (Port Days Only)
Complimentary Canapés (Second Day of Cruise)
Q - How much does it cost?
A - Package prices are set by cabin and on the number of days in the sailing:
3 to 5 Days - $129 per cabin
6 to 9 Days - $199 per cabin
10 to 15 Days - $279 per cabin
16+ Days - $329 per cabin
Q - Where do I check in on the pier?
A - Make your way to the check-in line with the Norwegian's Priority Access banner.
Q - Will there be any information or instructions printed on my E-Docs?
A - Norwegian's Priority Access icon, as below, will be printed on guest E-Docs so that pier staff can easily identify guests as priority check-in and direct them to the designated line.
Q - How will I get my Priority Tender Tickets for tender ports?
A - Priority Tendering Information Letter will be sent to guest staterooms providing time and location to meet for early tender.
Q - How will I receive my Priority debarkation information?
A - Priority Luggage Tags will be delivered to guest staterooms. Guests will be asked if they wish to participate in 'Easy Walk Off' disembarkation and therefore disembark at their leisure, with their entire luggage without assistance, or choose from a selection of times to meet in a public lounge to be escorted ashore. Guests must be advised to look for their luggage with yellow tags.
Q - How do I order the room service breakfast?
A - Complimentary delivery of standard room service breakfast will be provided to guest staterooms. Guest should use the existing room service order form located in the stateroom.
Q - How do I receive and redeem my $50 Spa Discount?
A - Guests will receive $50 Spa Discount per person per stateroom (applied to spa treatments of all guests over the age of 18 years old on the reservation). Discount is only eligible for body massage and facial services of 50 minutes or more during port days. The guest letter will explain to make an appointment and sign for the services as normal.
Q - What spa services can I book and when can I have the service done?
A - Offer is only valid for body massage and facial services of 50 minutes or more on port days.
Q - Can I use the spa discount towards other onboard services, or does it have a cash value?
A - Spa discount cannot be divided between multiple visits.Credit is only eligible for spa treatments scheduled during port days. Discount cannot be combined with other certificates and/or offers. Spa discount has no monetary value and is non-transferable, and may not be used toward on-board service charges, pre-purchased activities or foreign exchange transactions.
Q - Can I request specific/certain Canapes?
A - No, as standard Canapes are distributed by day.
Q - Can I cancel program when I get onboard?
A - No, program is non-refundable once onboard.