If you're in the midst of planning a bachelorette party and searching for ways to make it an unforgettable event, consider breaking away from the usual land-locked soiree and planning a cruise! Instead of a single night out, consider several fun days and nights on board a unique and memorable bachelorette party cruise with Norwegian.
For ladies about to tie the knot, bachelorette parties aboard a spacious and stunning Norwegian Cruise Line ship have become a popular pre-wedding trend. With a variety of excursions, onboard entertainment, spas, bars, restaurants, and dance venues, you'll have everything you need right at your fingertips to throw a party the soon-to-be bride will remember forever. Whether you and your friends plan to take a quick weekend cruise or a longer trip, be sure to incorporate the onboard amenities into your schedule of games and activities. Here's a look at some of the fun bachelorette party games and activities to enjoy on this girls' getaway.
1. Ladies' Dance Off
If your idea of a fun bachelorette party activity is dancing the night away, you won't want to miss Norwegian's Glow Party (formerly the White Hot Party). Passengers are asked to dress in white or neon colors that will shine under the bright party lights.
Get ready to rock neon face painting, glow sticks, and large LED foam sticks as you enjoy music from EDM and pop genres. Norwegian's Glow Party is one of the most popular cruise parties in the industry, filling the dance floor with people of all ages, and acting as the perfect way to kick off the ultimate bachelorette party!
2. Relaxing Spa Day
A calming choice after an exciting night out, kick your ladies' spa day up a notch with the help of Norwegian's Mandara Spa. Get an all-access Thermal Suite pass for your group and enjoy the Vitality Pool, Salt Room, and more. You can also schedule facials, hot stone massages, an Elemis deep hair conditioning and scalp ritual, and mani-pedis. With over 50 specialty treatments offered, your bride-to-be will feel rejuvenated and rested for her big day!
3. DIY Bar Crawl
If testing out the skills of some of the most creative bartenders in the business — without needing an Uber or designated driver — sounds like the perfect bachelorette party event, then you will want to book passage on Norwegian Bliss. This stunning ship features 16 unique bars and lounges, all with a different vibe and distinctive drink options.
The Sugarcane Mojito Bar spins a feisty Havana vibe, offering mouthwatering mojitos made with jalapenos, cucumbers, passion fruit, raspberry guava and more. Next, your group can continue the party festivities at District Brew House, where you will find over 70 types of beer and exclusive cocktails.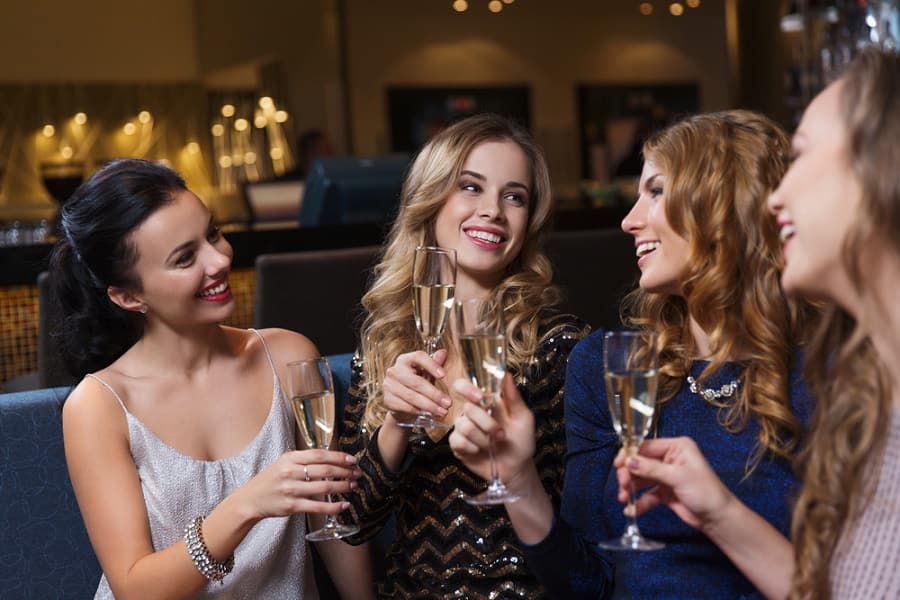 4. Scavenger Hunt at Sea
If games are more of your bride-to-be's style, get creative and plan the ultimate scavenger hunt at sea! You can make a list of places around the ship where guests need to snap a selfie in order to move to the next round, or you can send them on a hunt for particular items.
Many bachelorette scavenger hunt games supply the items for you, so consider ordering one of these before boarding your cruise. And don't be surprised if some passengers want to get involved and help you and your friends during your scavenger hunt — everyone loves a fun game!
5. Make It a Girls' Night Every Night
Keep the party going with accommodations fit for a princess, thanks to The Haven. From two-bedroom family villas with balcony suites to three-bedroom penthouses that can accommodate up to eight people, girls' night never has to end when you book your cruise party in the best of accommodations. Enjoy your late-night movies and girl talk with the best service around, thanks to 24-hour concierge and butler service for every suite you book in The Haven.
6. Bring the Party to the Shore
Have the ultimate destination bachelorette party when you book a cruise to The Caribbean, Alaska, New England or other exciting destinations. Before boarding, browse the available shore cruise excursions and find the perfect option for the bride-to-be. From catamaran cruises between the breathtaking Pitons of St. Lucia to lobster bakes in Bar Harbor, Maine and sea kayaking adventures in Juneau, Alaska, your trip is sure to be unforgettable!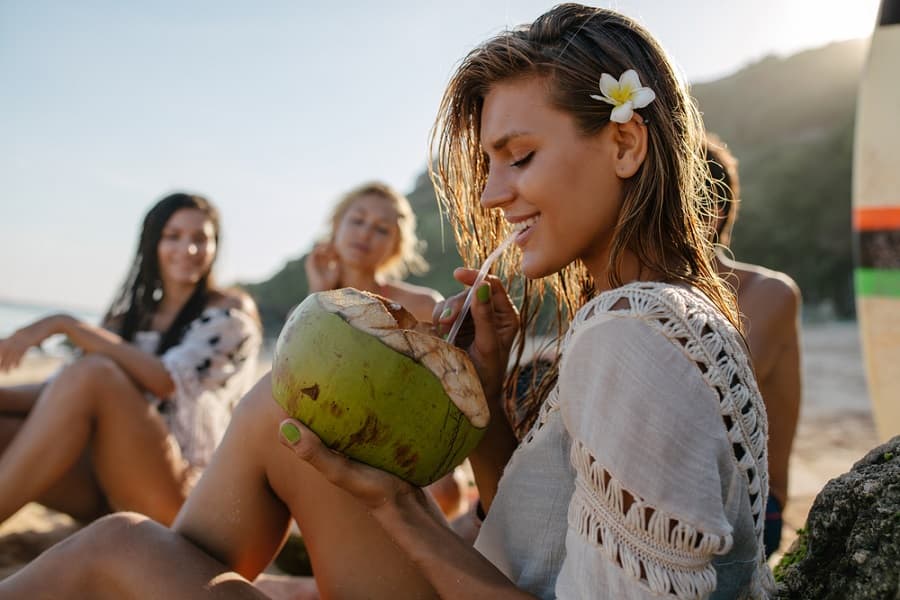 Planning an entertaining and unforgettable bachelorette party can be a breeze when you host it on Norwegian Cruise Line. With hundreds of ports to cruise to across the globe, the ability to book a cruise and explore different cultures and lands with your best girlfriends is right at your fingertips.
Learn more about our cruises or discover the best upcoming cruise deals, Free at Sea packages, and Sail Away rates when you sign up for our emails. With 17 ships to choose from, Norwegian Cruise Line provides an exceptional venue for the ultimate bachelorette party — one to be remembered for years to come!