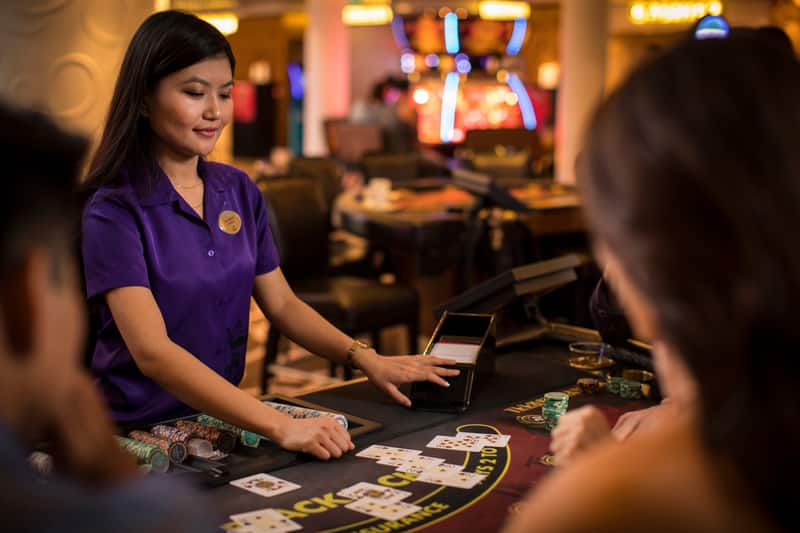 Casinos At Sea has by far become a favorite spot for people who would like to add zest to their cruises. Apart from the unparalleled perks of the Players' Club Program, we have a wide variety of table games offered on board which aim to bring forth not just pure luck but fun to all gamers, both pro and rookies.
Blackjack games have been one of the most frequented tables in the bunch. The game has always been famous to players as it draws jam-packed tables in all cruises. Being part of the tournament promotions, it is in high demand as players reach a higher level of excitement when they hit Blackjack.
Typically, most blackjack games have the same format in almost all casinos. Blackjack rules are legitimately similar everywhere with certain variations. Most often, when players take their seats in our Blackjack tournament, they are so overwhelmed with their own tactics that most of them get consumed by certain misconceptions on how to play the game.
Let us make each of your blackjack tournament experiences even more exciting and turn those rookies into pros.
Allow me to start by giving you the core objective of the game. The eventual aim is to beat the dealer and this can be made with many different hand values. Many players think that the goal of the game, as they come into the tournament table is to come close to having a hand that is valued at 21. This is not entirely true! Because the dealer can bust, players will have enough chances to win with low valued hands. Players also have to bear in mind that the goal is to beat the dealer, either by having a higher valued hand that is below or equal to 21 or having the dealer bust at the end of each hand.
Each table can accommodate a maximum of 6 players whose objective is to beat the dealer and other players to win their round and advance to the finals. It also starts with a fresh shoe with multiple decks of cards.
The tournament is also standing at soft 17. With a Soft Hand, the Ace is treated 1 or 11. If players are dealt an Ace and a face card or a ten, they will instantaneously get a payout as this is the most coveted blackjack!
Regular blackjack rules apply in our tournament tables. Players can double down where they can double their bet amount and take only one more card. They also have the option to split if they have a pair, then they will have the chance to double their bets and separate their cards into two hands. In turn, the dealer will give each card a second one. Then, the same options will be given based on the cards dealt. Insurance is also being offered, a side bet given as an option if the dealer is showing an Ace.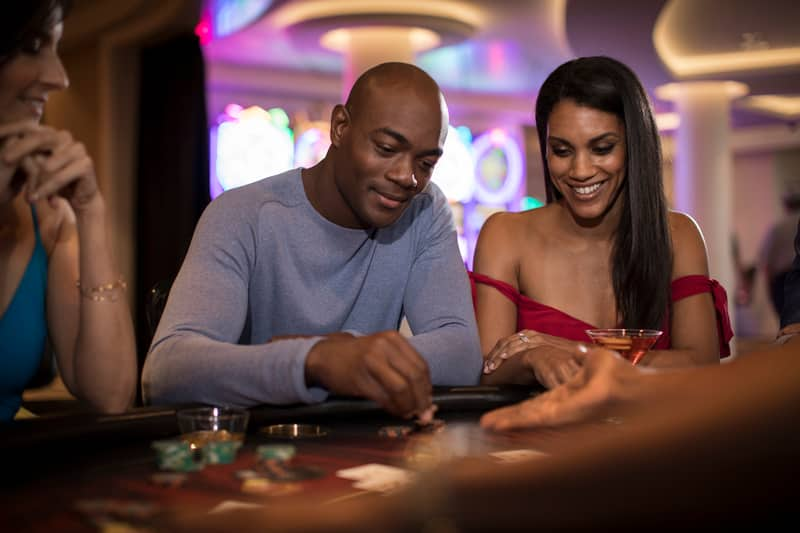 It does take a lot of experience to master strategies and turn you into a Pro in playing the game. But Blackjack tournaments in Casinos At Sea are still perfect spot for people to play even without much know-how. Learn the basics, lay your cards and be sure to weigh your right options whether you Hit or Stay!