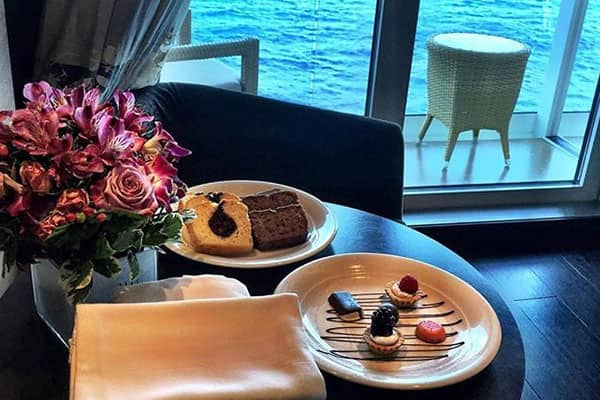 Almost every cruise virgin has heard a thing or two about the food feast cruises are famous for. Norwegian offers both complimentary options in the buffets and main dining rooms, as well as a diverse range of Specialty Dining restaurants. To help maximize your food and beverage budget, here are some helpful cruise dining hacks:
Main Dining Rooms
Norwegian's main dining room offers sumptuous, elegant meals and it is all complimentary. At each meal you'll be presented a menu with an array of savory and diverse selections. Although we all want to avoid eating with our eyes, here is an insider tip, especially if you've ever gone to a restaurant and wished you could sample just a little of everything off the menu. Now is your chance. Whenever you dine in a complimentary restaurant, you don't have to limit yourself to just one appetizer, entrée, or dessert. Sample as many as you want! Isn't that everyone's secret restaurant fantasy?
Specialty Dining Restaurants
Specialty Restaurants offers diverse options from French gourmet to festive Italian. Although guests are limited to one entrée, there is no rule on appetizers, sides and desserts. You can sample as many as your heart desires. Will you have the vanilla crème brulee, chocolate fondue, or both?
Breakfast
Norwegian's breakfast buffets are hearty, and those who indulge sometimes prefer a lighter lunch to follow. I seriously suggest lingering over breakfast for as long as possible. After all, in our everyday world, we all tend to scarf down food and rush off to work or take our kids to school. Now is your chance to slow it all down and start your day by savoring every bite.
Many guests head to the buffet because they do not know that breakfast is also offered in other venues, like O'Sheehan's. Enjoy favorites such as French toast, omelets, and house-made corned beef hash.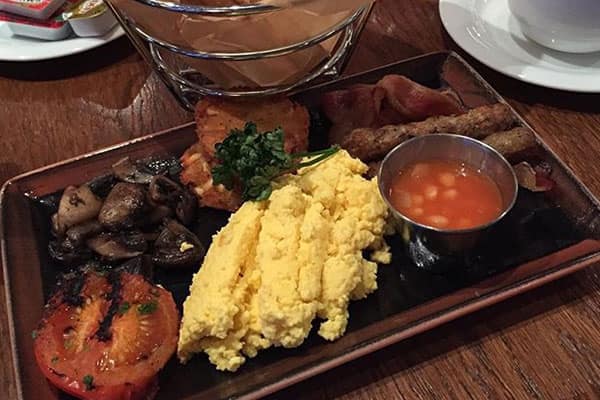 If you want breakfast in bed, you can get room service for a flat fee and it is free if you're staying in The Haven or a Suite. Haven and Suites also have the option of dining in the private and complimentary Haven Restaurant.
Coffee and Treats
We love our favorite comfort food and drinks, especially on a cruise vacation. Whether its and early morning cup of strong, decadent coffee, or a sweet craving late at night. If you're jonesing for a specialty coffee blend, you'll find gourmet offerings at The Atrium for a small fee. If you don't mind drinking regular coffee, you can save your money and drink the free coffee provided in your stateroom or in the Garden Café.
After a long day of exploring your ship, you may be tempted by the ice cream at Dolce Gelato. Though it is delicious there is a fee. Head up to the Garden Buffet where you can get free soft serve ice cream.
In the afternoon and into the late hours, take a look when you're passing the pool deck grill. On occasion, free treats like warm, freshly-baked chocolate chip cookies will be set out. Go ahead, take a few extra back to your room. There's plenty more for everyone.