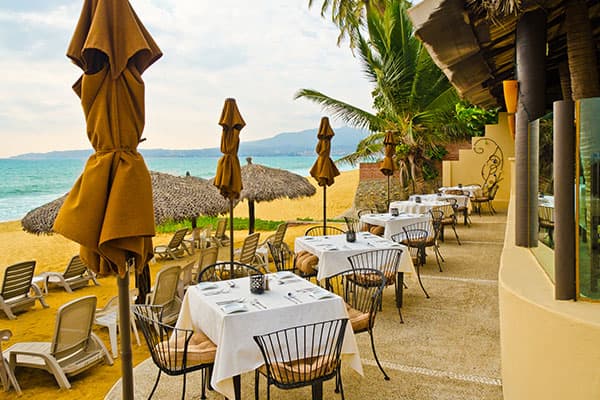 While most of the Mexican restaurants in the States are delicious, most are not 100% authentic Mexican cuisine. While on a Mexican Riviera cruise, expand your food knowledge and try some of these daring dishes! Here are some suggestions for those of you who have a culinary curiosity.
1. CEVICHE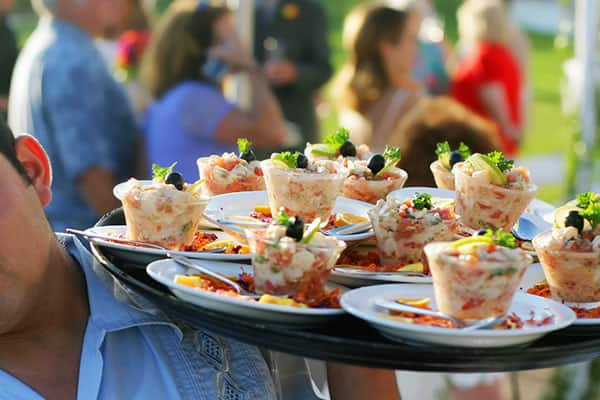 The ports you'll be stopping at along your Mexico cruise are mainly along the Gulf of California, which provides a bounty of killer seafood. If you've never heard of ceviche, a raw fish dish, you're in for a culinary experience! Though some people have a hard time wrapping their heads around the idea of raw fish, there is actually a "curing" of the fish through a citrus marinade—because fish proteins are so delicate, they undergo a chemical change just from lime and lemon juice! Delicious science. What's left is a refreshing, straight from the sea flavor that will awaken your senses in a new way.
2. AGUACHILES
When you cruise to Mazatlan, you have to eat as much shrimp as possible, you just have to. With the dish called Aguachiles, shrimp (camarones) is marinated in lime juice with chile and is served with red onion and cucumber. Much like ceviche, the lime juice "cooks" the shrimp, leaving it fresh, cool and flavorful. Usually eaten with some sort of toast or cracker to get it into your mouth, and some locals add a squeeze of mayo—they like their mayonnaise over there—although it is perfectly acceptable to eat it right of the plate by itself. Perfect for a warm night after a full day of ocean adventures.
3. ESQUITE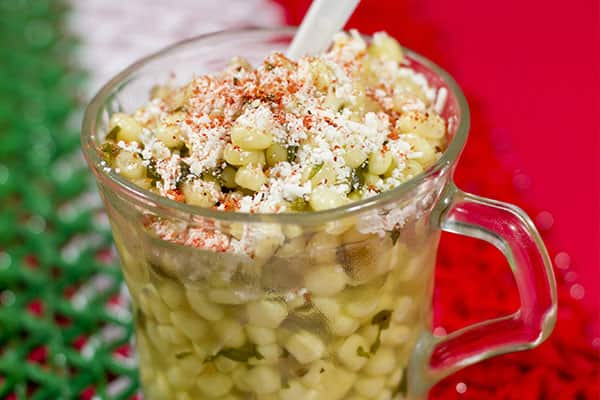 So this is not necessarily the most daring of the dishes, but it's certainly a bizarre snack. When you're wandering around Puerto Vallarta, there will be many carts of street food just taunting you with delicious smells and sizzles. If you're looking for an interesting bite, order esquite, basically a savory cup of corn that you can top with fixings of cheese, butter, mayonnaise and everything else to make it muy rico. If you've been filling your belly with the light, refreshing seafood of ceviches and aguachiles, this is definitely something a little bit naughtier to balance it all out.
4. TEJUINO
Speaking of corn, it plays a huge role in Mexican cuisine, not only with food, but beverages as well! Tejuino is a fermented corn drink that may sound ridiculous, but happens to be a favorite of locals, and is ridiculously refreshing on a hot and humid day. It is sweetened with cane sugar and lemon sherbet, then zipped up with lime juice and usually a pinch of salt. If you like a little spice in your life, you can get your cup garnished with some chili powder. It's a drink that will have your tastebuds intrigued and enlightened!
Whether you're taking a Mexican Riviera cruise on Norwegian Jewel or Norwegian Pearl you're bound for a good time. Combine your cruise with a few of these dishes, and you'll be bragging about your tastebud adventures for a while! Don't be afraid to try new things—who knows, you could find yourself hooked on a new flavor…and then you'll just have to visit again!