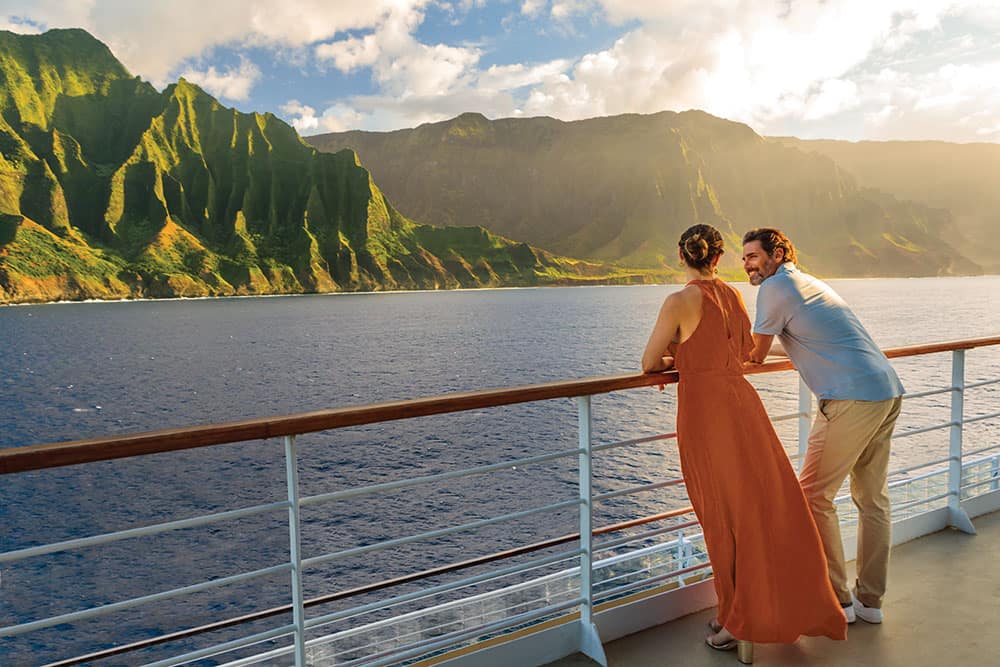 With Norwegian Cruise Line itineraries, you have a wide choice of islands to visit on your upcoming cruise vacation. Looking for a quick Caribbean getaway, an African safari, or an exotic adventure in East Asia? Norwegian Cruise Line has you covered with several exciting itineraries that include a variety of island ports. To get your wanderlust started, here are nine dreamy islands you can visit on your Freestyle Vacation®.
Ready to start planning? Explore all Norwegian cruise vacations.
1. Reunion Island
Pointe Des Galets is where you'll dock if your cruise itinerary includes Reunion Island. This tropical gem is located in the Indian Ocean but is a French department. You'll be blown away by its natural beauty, complete with beautiful beaches, coral reefs, lush rainforests, and even its own Niagara Falls. You can't miss spotting Piton de la Fournaise, an active volcano that dominates the landscape at just over 8,600 feet high. L'Hermitage beach is one of Reunion's more well-known beaches, if you're looking somewhere to work on your tan.
2. Seychelles
Choose a cruise that includes a stop in the Seychelles, and you'll be visiting Port Victoria on Mahé Island. Enjoy iconic seascapes, wander around the Selwyn-Clarke Market, or spend a few hours in the Seychelles National Botanical Gardens. Be sure to try some local cuisine, like ladob, which can be served as either a savory or sweet dish.
3. Madagascar
Nosy Be is Madagascar's most popular and largest destination. Visit the Lokobe Reserve, where you can hang out with chameleons and lemur for the day, or burn some calories on a hike to Mont Lokobe, the highest peak on the island. Grab your beach towel and head to Bekotaka Bay if you want to relax on the beach. Don't miss the iconic Ylang Ylang trees that are an important part of the local economy thanks to the essential oils they produce.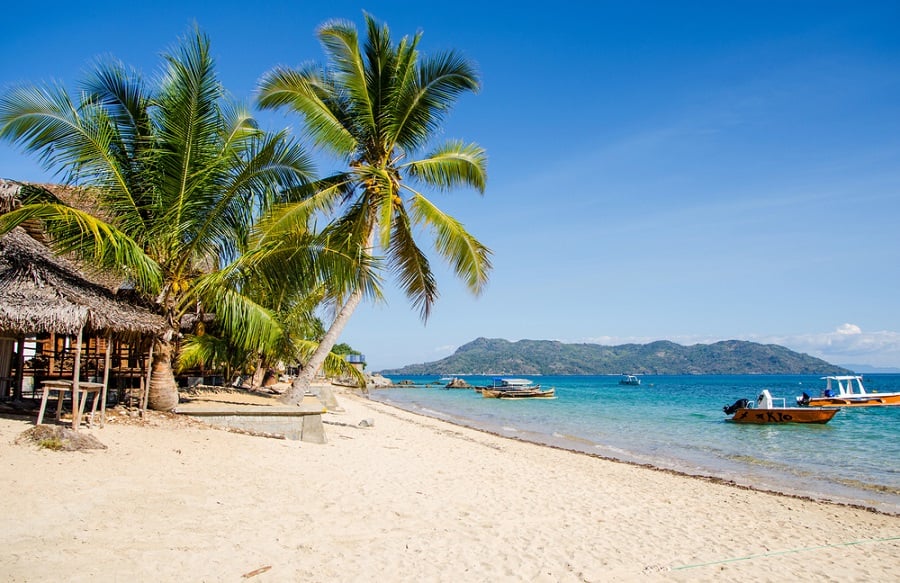 4. Mauritius
Visit Port Louis and marvel at the beautiful French colonial architecture that dates back to 1710 to 1810. Head to the Dodo Bird Museum, where you can learn about the famous bird that went extinct during the island's Dutch occupation, or visit the Champs de Mars race track. Mauritius has a large Chinese population, and you can see a famous Chinese pagoda and try a local variation of spring rolls, called haiken, that use a flour batter in place of traditional wrappers.
5. Maldives
Have you always dreamed about visiting the Maldives but assumed it was too expensive? Norwegian offers several Asia and Africa cruises that include a stop at Malé, Maldives. Opt to spend the day exploring Malé, the capital of the Maldives and one of the most densely populated islands in the world. Over 130,000 people live on Malé, which is only around 2 square miles in size. Marvel at the brightly colored buildings and visit the Malé Friday Mosque, a UNESCO World Heritage Site built in 1658.
6. Hawaii
If Hawaii is on your bucket list, Norwegian has the best cruise itineraries for the Hawaiian Islands. We're the only cruise line that offers seven days in port, allowing you to see four islands with two overnight stays. You'll have nearly 100 hours in port during your cruise, which gives you plenty of time to explore the best of Hawaii.
Visit iconic sites like Rainbow Falls, with its magical rainbow mist, or get your adrenaline pumping by walking through a 500-year old cave formed by a river of lava at Thurston Lava Tube.
Foodies can try a variety of local specialties, including a malasada, Hawaii's version of a doughnut. If you love a good cup of coffee, don't miss trying Hawaiian coffee. Did you know there are around 600 coffee farms in Hawaii? Some farmers, like Kona Joe, have even utilized winemaking techniques, like training their trees to grow like grapevines, in order to further improve the quality of their beans.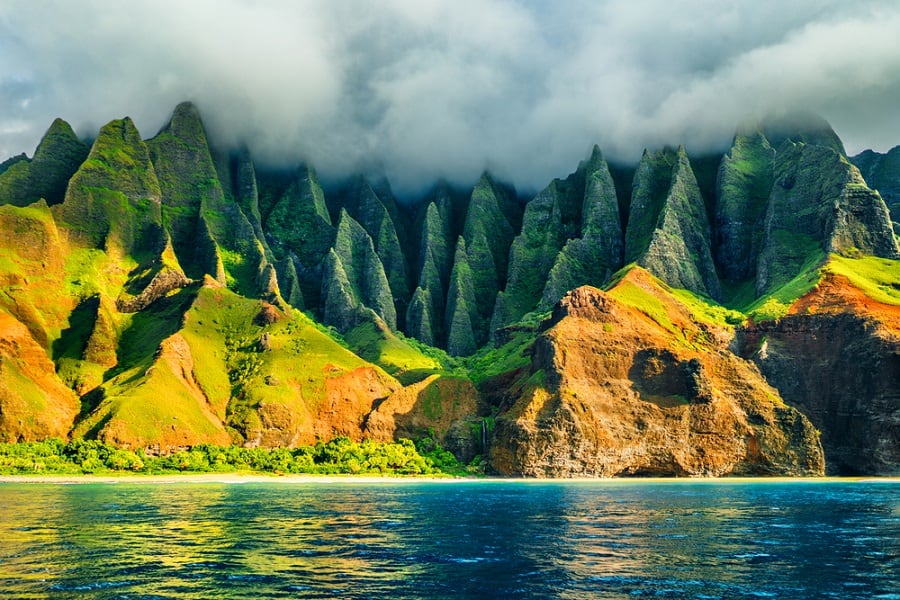 7. French Polynesia
Book longer than a seven-day Hawaii cruise, and you'll hit world-renowned island destinations like Moorea, Bora Bora, and Tahiti. Norwegian offers several Hawaii and French Polynesia cruises, including a 13-day itinerary that embarks in Honolulu and disembarks in Pape'ete, and a 14-day itinerary that starts in Tahiti and ends in Hawaii.
While enjoying some of the best beaches in the world, be sure to try local Tahitian dishes, including Poisson Cru, a South Pacific island twist on ceviche. It's made with raw red tuna that is marinated in a blend of coconut milk and lime juice. Once you taste Poisson Cru, you'll understand why this delicious creation is the national dish of Tahiti.
8. Bahamas
Looking for a quick getaway? Consider a three-night Bahamas cruise from Florida. You'll visit Great Stirrup Cay and Nassau before heading back to Port Canaveral. Great Stirrup Cay is our own private island, reserved exclusively for Norwegian Cruise Line guests. Here you can swim in tranquil turquoise waters, relax on white sand beaches, check out the marine life below the surface, or hop in a kayak to explore the island.
9. Japan
Norwegian offers a number of cruise itineraries to different parts of Japan, including Okinawa. The island of Okinawa offers a plethora of things to do, or you can relax on one of its beautiful beaches. Visit Shuri Castle, which was home to the Ryukyu royal family for around 400 years. There is a reconstructed Ryuku village where you can learn about the island's culture and local crafts. Be sure to try local Okinawan cuisine, which is a delicious blend of Southeast Asian and Chinese cuisines.