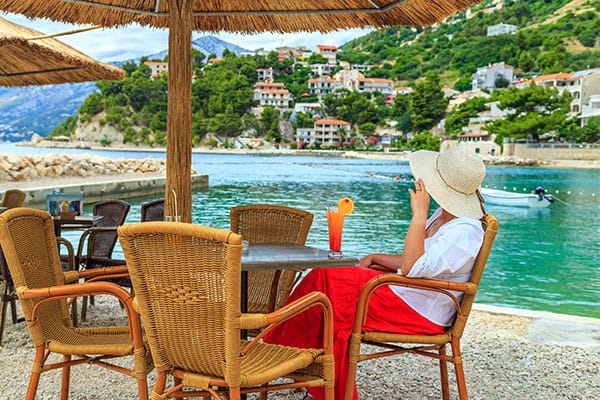 While you're on a Mediterranean Cruise, odds are that you'll be drinking plenty of good wine while lounging around or feasting on some delicious meals…well, that's certainly nothing to scoff at, but if you're looking for something different to sip on, get a buzz going with some of my recommendations for spirits and liqueurs to try for some authentic local flavor!
FRENCH DRINKS: PASTIS AND MAURESQUE
When cruising to France, you must try some pastis, and anise-flavored spirit that was developed as an alternative to absinthe. Pastis is most always diluted with water—it'll either be served to you diluted, or you will be provided with a shot of pastis with some water on the side to add to your liking. Fancy, eh? A perfect summer cocktail would include pastis mixed with some type of fruit syrup. Order a mauresque cocktail—pastis and orgeat (almond) syrup—delicious!
ITALIAN DRINKS: APEROL SPRITZ AND LIMONCELLO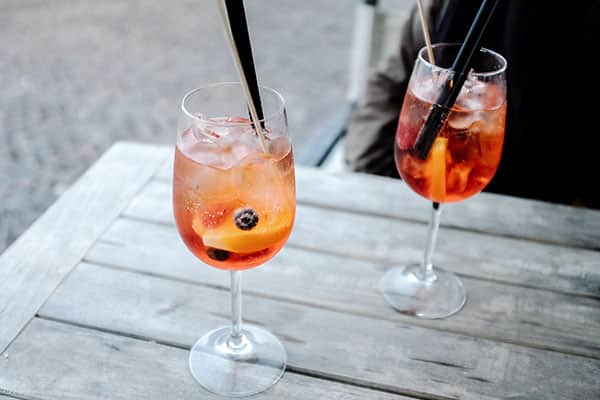 You'll likely encounter the immensely popular cocktail, the Aperol Spritz, while you're out and about in Italy. It's fizzy, bitter, and slightly sweet, often served with a slice of orange and has a reputation for being the perfect aperitivo, or before-dinner drink. So, since you have the before covered, for the after you'll need a good digestivo. Opt for some limoncello, and I bet you also won't have to go out of your way to find some. There's no better way to end and Italian feast than little sips of the sweet, sour, lemon liqueur.
GREEK DRINK: OUZO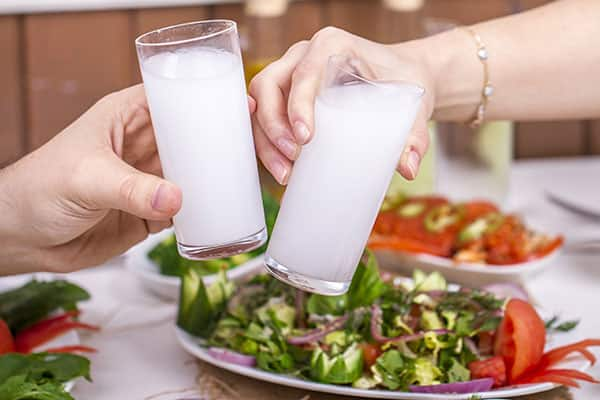 Much like pastis, ouzo is a strong, anise flavored alcohol made from grape by-products after they've been used for making wine. Drink it over a few ice cubes and witness some cool science as it turns from clear to cloudy as the anise reacts to the ice! Sip it slowly as you munch on some mezedes (basically Greek tapas) such as olives and feta. Also, just a friendly tip, ouzo is not a liquor to take shots of! Well, you can…but be prepared for a bad time.
MONTENEGRO DRINK: RAKIJA
Rakija, the national drink of Montenegro, is a type of spirit (close to a brandy) made of plums, grapes, mulberries or other plentiful fruits. If you cruise to Montenegro and you're lucky enough to be invited into a Montenegrin's home as a visitor, you would likely be treated to food and a toast of some sort of Rakija. Montenegrins aren't huge drinkers, but it's a huge tradition and many families make their own spin of it!
CROATIAN DRINKS: BRANDY AND BAMBUS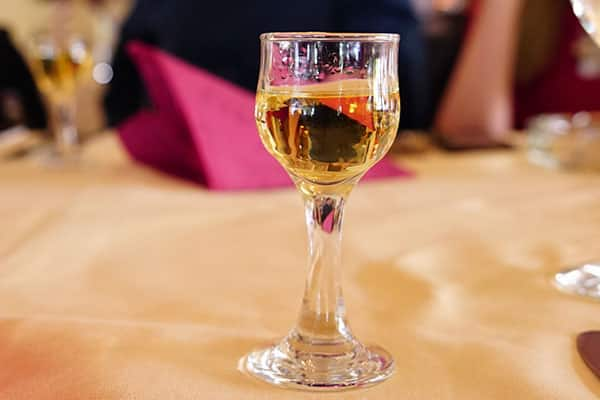 In Croatia, they also have Rakija, and in general, they're fans of brandy: sljivovica (plum brandy), travarica (herbal brandy), kruskovac (pear brandy), orahovac (walnut brandy) or lozovaca (grape brandy)…you get it. If brandy isn't your thing, there's a super popular, and slightly weird, summer drink you'll find in Croatia called bambus—red wine and cola! Where I'm from they call it 'college sangria,' but that's another story. If the bambus is making you feel rambunctious on your Dubrovnik cruise, you have to head to one of the Buza bars, right on the cliffs at the edge of the Adriatic. Glorious, panoramic views that you shouldn't pass up.
SPANISH DRINK: CREMA CATALANA
In Spain you'll be surrounded by rich, culinary goodness…which of course involves drinks, mmm. If you're looking for something unique and relatively new, you have to try Crema Catalana Liqueur—dessert in a drink! Crema Catalana is a classic Catalonian dessert similar to Creme Brûlée, and the liqueur captures the flavors and decadence of the sinfully delicious treat. And if you happen to be indulging in Barcelona, but maybe need to ease up on your wallet, you must stop by Bar Dow Jones for a crazy fun time and a lesson on the stock market—when the market 'crashes' there are insane drink deals that will have you running to the bartender!
As I've said before, no matter where you are, you'll always discover the best things to eat and drink by asking some locals for recommendations—don't be afraid to strike up a conversation…and if a thank you is in order, it's always polite to share the bounty of what you've ordered ;) Have fun!