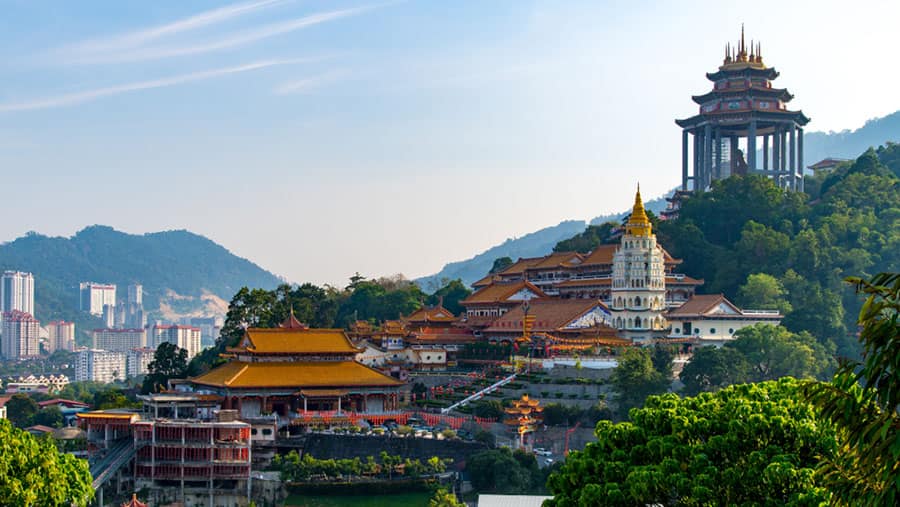 Satisfy your appetite for adventure on board an Indian Ocean Explorer cruise with Norwegian. What is so special about this cruise? You'll explore a variety of exotic destinations such as Thailand, the Maldives, South Africa, and Malaysia.
You'll experience a medley of sights, sounds, and tastes on a single trip. On an Indian Ocean cruise, you can marvel at the contrast between the wilderness of South Africa and the glittering temples of Thailand. Swim in the turquoise waters of Phuket. Experience an unforgettable day in Malta scuba diving alongside mantas, tuna, and rays. On an Indian Ocean cruise, you'll have three full days to explore Malaysia, a country of beautiful beaches, culinary delights, and ancient rainforests. Some of the port cities that you can visit on a Malaysia cruise include Langkawi, Penang, and Kuala Lumpur. No matter what you are interested in, you'll find something to enjoy on an Indian Ocean cruise.
Top Things to Do in Langkawi, Malaysia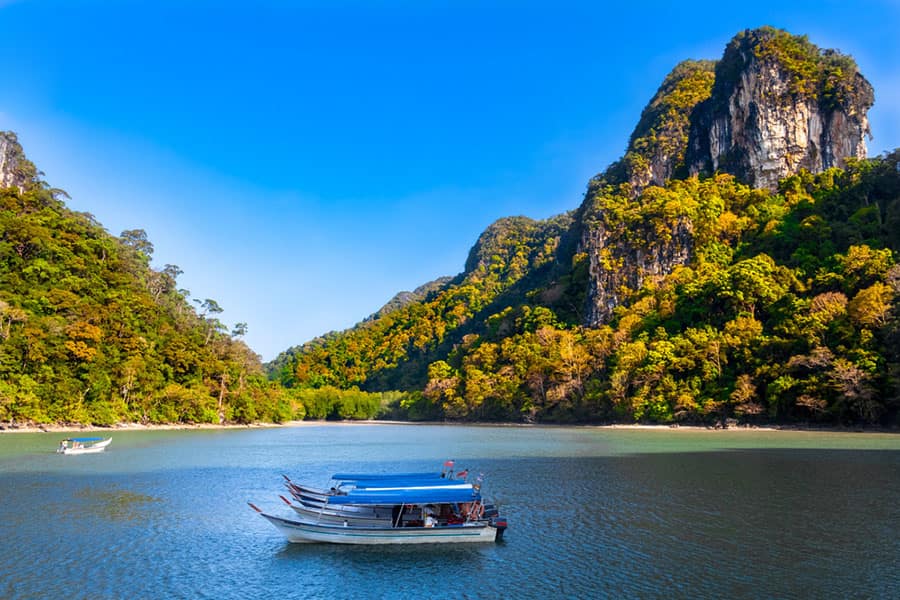 Langkawi is only one of the 14 ports that you'll visit on Norwegian Cruise Line's 24-Day Ocean Explorer Cruise. Comprising a group of 99 tropical islands, you'll see stunning landscapes, lush jungles, and exotic birds on a cruise to Langkawi. Want some other ideas for your day in port?
Embark on a Journey Through the Kilim Karst Geoforest Park
Explore the Kilim Karst Geoforest Park, a 400-million-old UNESCO Geopark. The ancient marine ecosystem is full of exotic fauna and flora. Take a mangrove cruise through the river that runs through this park and see the natural mangrove forest that hugs the coastline as you cruise down the river. You'll also notice breathtaking fossil-rich limestone cliffs scattered throughout the park. Wildlife sightings include the chance to see dolphins, eagles, and kingfishers.
If you're looking for a serene tour with plenty of chances to see wildlife and nature, then this activity is for you. Bring your camera along on this journey; you'll have plenty of opportunities to get great photographs.
Take a Ride on the World's Steepest Cable Car
Grab a seat on Malaysia's SkyCab and ride more than 2,000 feet above sea level. You'll journey to the top of Mount Machinchang, Langkawi's second highest mountain peak. The view of the surrounding islands is breathtaking and worth the trip to the top. It's the ideal setting for a selfie. Take in the virgin rainforest, hillside flora, and jungle waterfalls as you pass over them.
Explore Malaysia's Underwater World
Get to know more about the marine life of Malaysia at Underwater World Langkawi. Spread across 6 acres, this aquarium is Malaysia's largest. You'll have the chance to see more than 200 different types of freshwater and marine species at this beautiful aquarium. Penguins, harbor seals, and giant rays are only a few of the species that live at this aquarium. Don't miss the chance to see the enormous Amazonian arapaima while you are here. This freshwater fish is the largest in the world.
Top Things to Do in Kuala Lumpur, Malaysia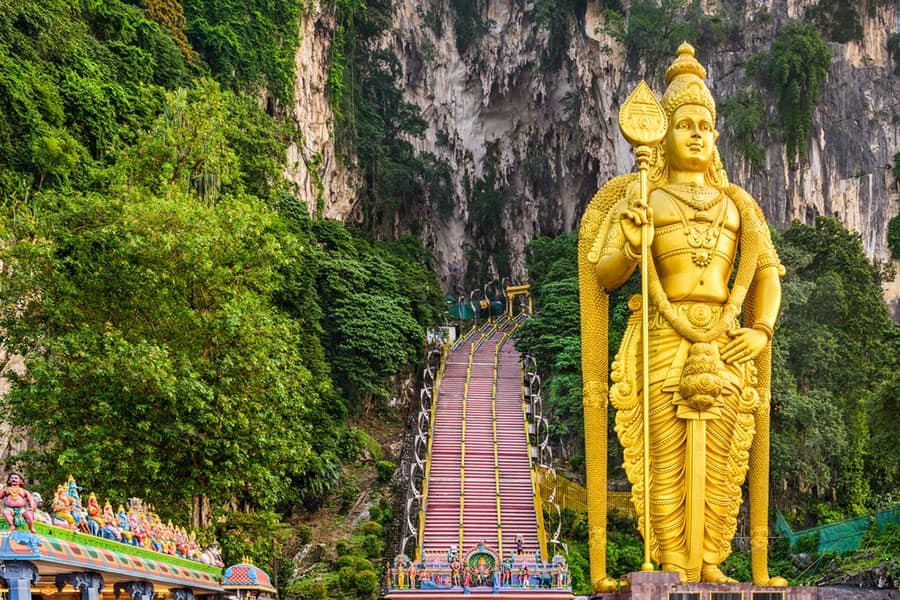 Kuala Lumpur is a diverse city of interesting traditional and modern architecture, massive skyscrapers, and Islamic art. Everyone can find something to enjoy in Kuala Lumpur. Explore the following ideas for how to make the most of your time in port.
Experience Kuala Lumpur Like a Local
Take a coach from Port Klang to Kuala Lumpur. You'll journey on a scenic 90-minute drive to the capital. Once you are in Kuala Lumpur, embark on a walking tour to some of the city's best sights. Make sure you include the following places on your visit:
Jamek Mosque: Learn about the history of this mosque, the oldest in the city. It is the site of Kuala Lumpur's first Malay burial ground. If you are an architecture buff, you'll enjoy this mosque. It features arched colonnades topped by a series of minarets and domes.
Merdeka Square: This square is also known as "Independence Square." While you are here, make sure you stop by the Royal Selangor Club, site of the 1957 proclamation that declared Malaysia's independence from Britain.
Sin Sze Ya Temple: Make sure you leave time to explore Sin Sze Ya Temple, Kuala Lumpur's oldest Taoist temple. You'll notice that the temple was constructed on the principles of feng shui, an ancient belief about how surroundings balance yin and yang.
Sri Mahamariamman Temple: Don't miss this extravagantly decorated temple. It is the oldest Hindu temple in the city. Check out the Gopuram, a tower decorated with colorful Hindu gods.
You'll have plenty of opportunities to take photos. Make sure that you bring your camera along with comfortable walking shoes. Pack sunscreen and a cap for protection from the sun's rays. Bring along an extra pair of socks as shoes must be removed when entering the Sri Mahamariamman Temple.
Learn About Malaysia's Indigenous Mah Meri Culture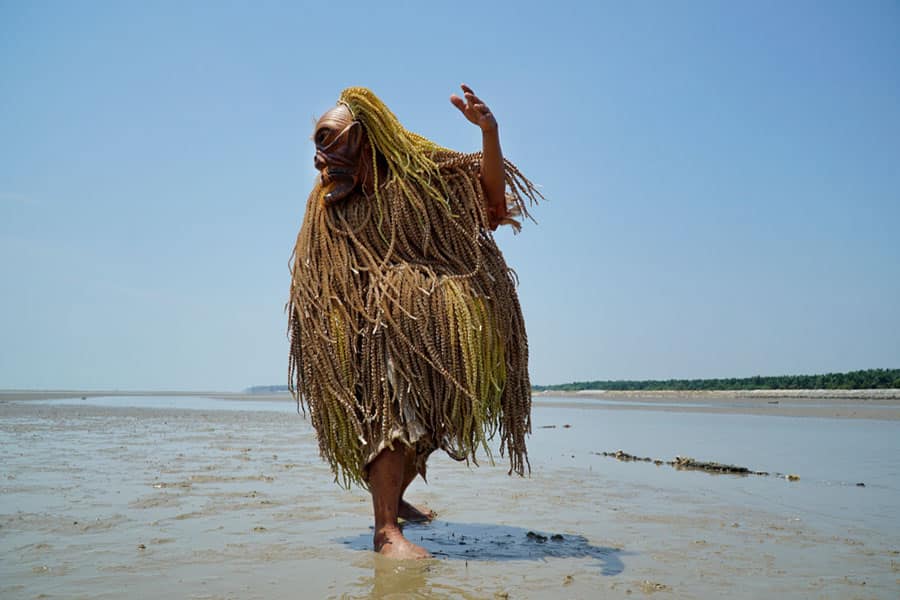 Travel to nearby Pulau Carey Island where you'll uncover the traditions of Mah Meri, an indigenous tribal village on the island. Here you'll learn about the tribe's cultures and traditions. See the tribe's woodcarvers make objects by hand. Watch origami masters shape beautifully intricate designs from palm leaves. Witness native Mah Meri dances, rooted in ancient beliefs. The colorful masks worn during the dances represent the ancestral spirits of the Mah Meri people.
Are you ready to experience adventure, culture, and nature? Choose an Indian Ocean Cruise with Norwegian for a chance to explore some of the most captivating and beautiful locations in the world.