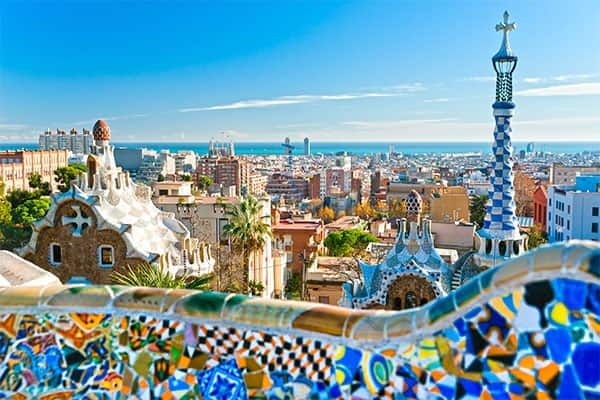 Before experiencing your Norwegian cruise vacation from Barcelona make sure to soak in the sights and get to know the port city. It is an amazing combination of old world culture and modern day masterpieces. Plan ahead and spend some time getting to know this incredible city.
Ready to start planning? Explore all Barcelona cruises.
1. LA SAGRADA FAMILIA CHURCH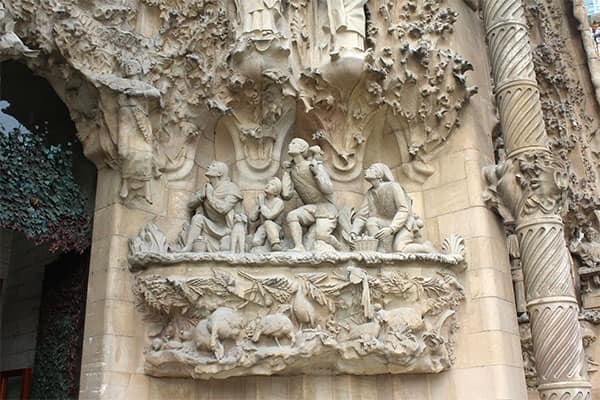 This fabulous, yet unfinished, church was designed by Antoni Gaudi. It is Barcelona's most famous, and most visited, tourist attraction and is still not completed after over 133 years of construction. The church's style reflects a combination of Spanish Late Gothic, Catalan Modernism and Art Nouveau. It's a true masterpiece of construction and art.
Gaudi's original design calls for a grand total of eighteen spires. These represent, in ascending order of height, the Twelve Apostles, the Virgin Mary, the four Evangelists, and Jesus Christ as the tallest one. Everywhere you look is filled with brilliant sculptures and design features that can only be truly appreciated up close and personal.
There were plans to have it finished by 2026, which would be in time to celebrate the 100th anniversary of Gaudi's death in 1926. However, COVID took a toll on this progress and it is expected to possibly take longer. Once finished, it will have taken a total of 144 years or more to build from its start. Gaudi knew that it would take a long time to finish the temple and he famously once said, "My client is not in a hurry!"
2. MAGIC FOUNTAIN SHOW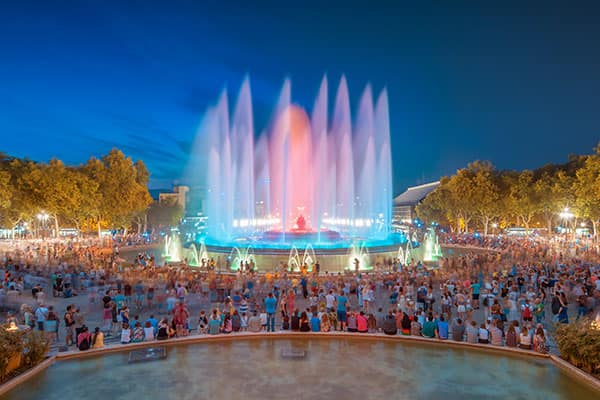 The Magic Fountain is a "must see" Barcelona attraction. You've never seen a fountain quite like this. There really does seem to be magic in the air when you experience the beautiful show of water, light and music.
As one of the main attractions built for the Barcelona World Fair in 1929, The Magic Fountain is still one of the most famous spots in Barcelona. There are water and light shows in the summer from Thursday to Sunday and admission is always free. Visit the Magic Fountain by metro to station Espanya and be one of the estimated 2.5 million visitors annually.
EDITOR'S NOTE: The Magic Fountain Show might be temporarily closed within seasons. Always check availability before venturing out.
3. PICASSO MUSEUM BARCELONA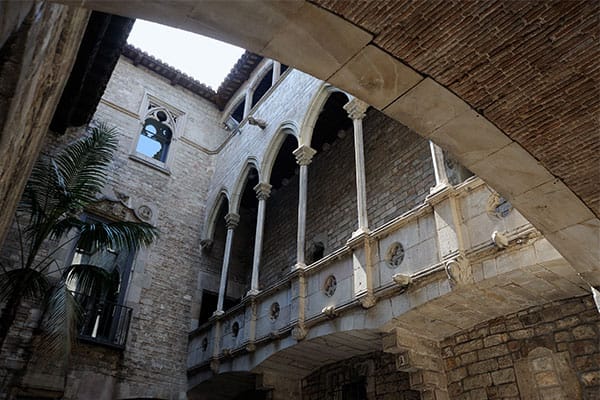 The world's most famous and prolific painter, Pablo Picasso, lived in Barcelona with his family from 1895 to 1904. It was here he spent his formative years as an artist. Barcelona became a huge influence on his early years as a struggling painter and is where he first exhibited his work. The collection within the museum is vibrantly unique while showcasing his development and creativity as an artist. The museum is located in various magnificent gothic mansions in the medieval part of Barcelona called El Born. It provides an amazing insight to the artist and is a top attraction in the city.
4. LAS RAMBLAS STREET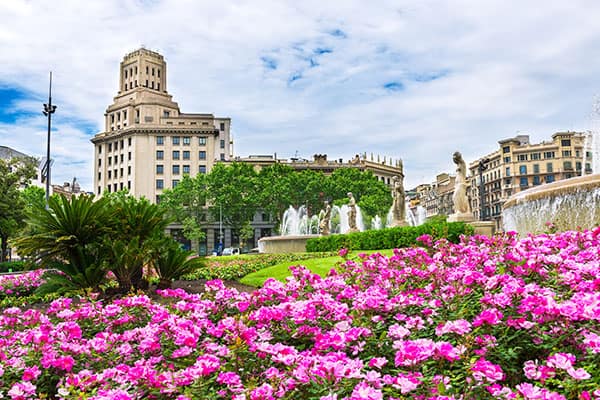 The Spanish poet Federico García Lorca said, "It is the only street in the world which I wish would never end." La Rambla starts at Plaza Catalunya and ends at the Monument of Columbus at the Port Vell harbor. Take a stroll down this street and feel the energy that surrounds you.
There are cafes and restaurants with tapas to tempt your taste buds while street performers keep you entertained with a variety of acts and visual astonishments. Also, take a peek at the gorgeous La Boqueria Food Market just off of Las Ramblas featuring a picturesque arrangement of all kinds of beautiful foods. It's a sight to be seen. Don't forget your camera and enjoy.
Explore all the great port cities offered in Norwegian's European and Mediterranean cruises.
EDITOR'S NOTE: This article was originally published on August 19, 2015. It has been updated for relevant content and itineraries.