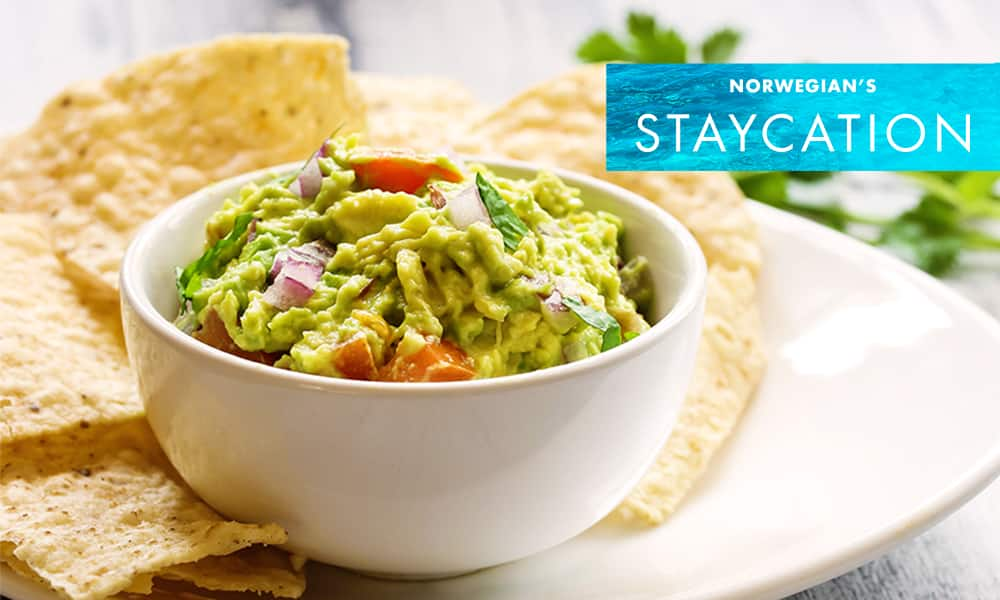 Dip Into Paradise – Learn How to Make Los Lobos Guacamole.
Ready to kick back with daydreams of the Mexican Riviera and a side of delicious guacamole? We certainly are! Imagine swimming with dolphins in azure waters. Picture yourself reclining on Puerto Vallarta's Las Caletas Hideaway – considered one of the world's top secluded beaches, or unwinding on a balcony with this savory guacamole and a tropical sunset. Los Lobos guacamole is a guest favorite and certain to be a hit at home.
Los Lobos Guacamole
Ingredients:
5 avocados, seeded and chopped
1/4 cup of onion, diced
3/4 cup of tomato, cored and diced
3 tbsp of cilantro, chopped
1 tsp serrano, seeded and chopped
1 tbsp jalapeno, seeded and chopped
1/8 cup lime juice
Salt to taste
Instructions:
Cut the avocados in half, take the seeds out with the knife. Remove the pulp from the skin using a serving spoon. In a mixing bowl combine the rest of the ingredients using the pestle. Serve as per video.
Share your creations with us on social and tag #NorwegianStaycation #CruiseNorwegian. Cheers!