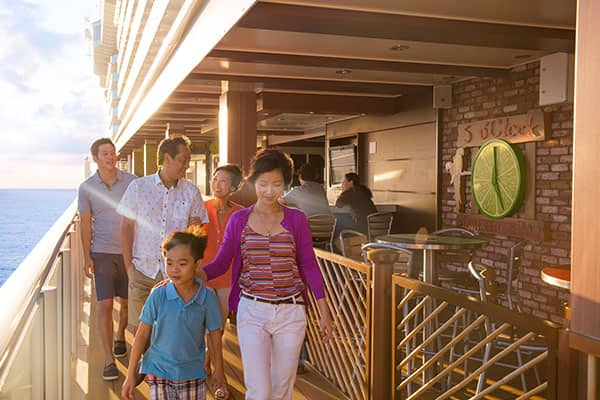 Thanksgiving happens to be one of my favorite Holidays. It's a time where families come together, share a delicious meal, and are thankful for all of the good things that the year has brought. The only thing that I, and I'm sure many others could do without, is the stress that comes along with that day. All the cooking, decorating, hosting, and scrambling for those Black Friday deals- leave it all behind this year. Here are some new traditions to start on your Thanksgiving cruise.
Enjoy a relaxing breakfast:
When you're on a cruise, your only job is to sit back and relax. You don't have to get up early to organize Thanksgiving dinner plans or prep your recipes so why not start your day with a hearty breakfast? If you really want to indulge, stay in your pajamas and request that breakfast be delivered right to your stateroom.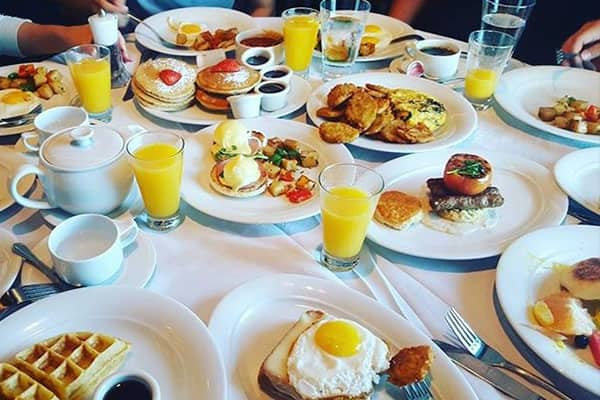 Spend the day playing away:
While those at home are cooking away, you can be out exploring your port! If you're at sea on Thanksgiving make sure to take advantage of all the things your ship has to offer. Find your courage on our ropes course; splash down at Free fall, the fastest drop slide at sea; or just lounge the day away on the pool deck.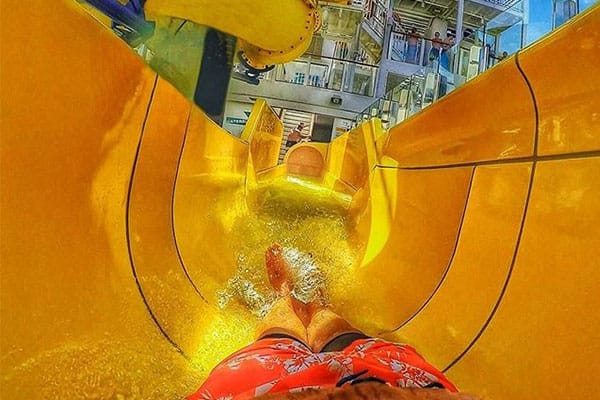 Watch the Thanksgiving Game in the Atrium:
Give new meaning to "watching the game on the big screen" when you cruise on Norwegian. NFL games are broadcasted on a two story screen in the Atrium, ensuring that you and your friends will never miss a pass. O'Sheehans Bar & Grill is conveniently located right next to the Atrium, giving you easy access to drinks and complimentary foods including wings, spicy nachos and burgers!
Have Thanksgiving dinner at dinner time:
Not many families actually have Thanksgiving dinner at dinner time. Whether it's done accidentally because the food was done early or intentionally to fit in some early Black Friday shopping, you don't have to guess your dining time on board. Our chefs will serve your traditional Thanksgiving dinner at dinner time so you don't have to alter your normal eating schedule. If you prefer to eat early, that's not a problem either, food will be ready for you whenever you are.
Eat something different this Thanksgiving:
If you're not in the mood for the usual Thanksgiving fare, you don't have to eat it! The best thing about a Norwegian cruise is that you will have options! Start a new tradition and dine at one of our Specialty Restaurants featuring Chinese, French, Italian cuisine and more.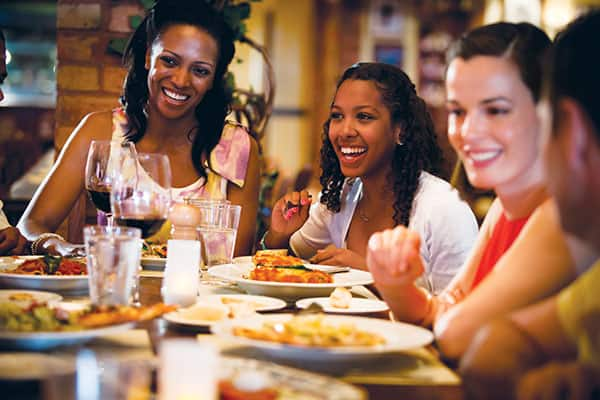 Bar hop for your Thanksgiving toast:
Gather your fellow cruisers, be it the people you came on board with or new friends and toast to the year! You'll have up to 22 Bars & Lounges to choose from, all serving traditional favorites and some offering delicious themed cocktails like Pumpkin Pie Martinis. If you're up for it, make it into a bar hop and toast to something new at each bar.
Win some money:
Instead of spending money on Black Friday shopping, win some money instead! Game shows like Deal or No Deal, Battle of the Sexes, and the Newlywed Game are played often in the Atrium. It's a fun way to win some onboard credit, Specialty Dining for two and even a Spa treatment. If you're looking for cash, the Casino is your best bet. How great would it be to go home with more money than you came on board with?
Shop Smarter:
If you're looking to do some Holiday shopping, do it on board. The Holidays are a great time to scoop up some specials not normally offered. The best part is that you won't have to fight the crowds or get up in the wee hours in the morning to stand in line. If you are looking for those big ticket items not sold on board you can still do some Cyber Monday shopping.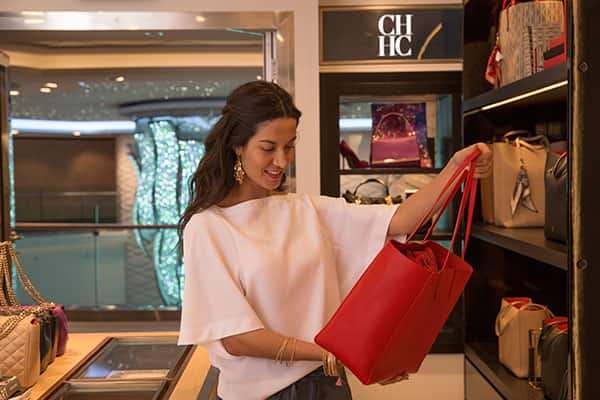 Send some love back home:
Just because you are cruising doesn't mean you can't check in with your loved ones at home. Let them know you're thinking of them by sending them a family picture! Look for picture kiosks on board your ship, usually located near the Atrium. They are free to use and you can either upload your picture directly to social media or email it out.