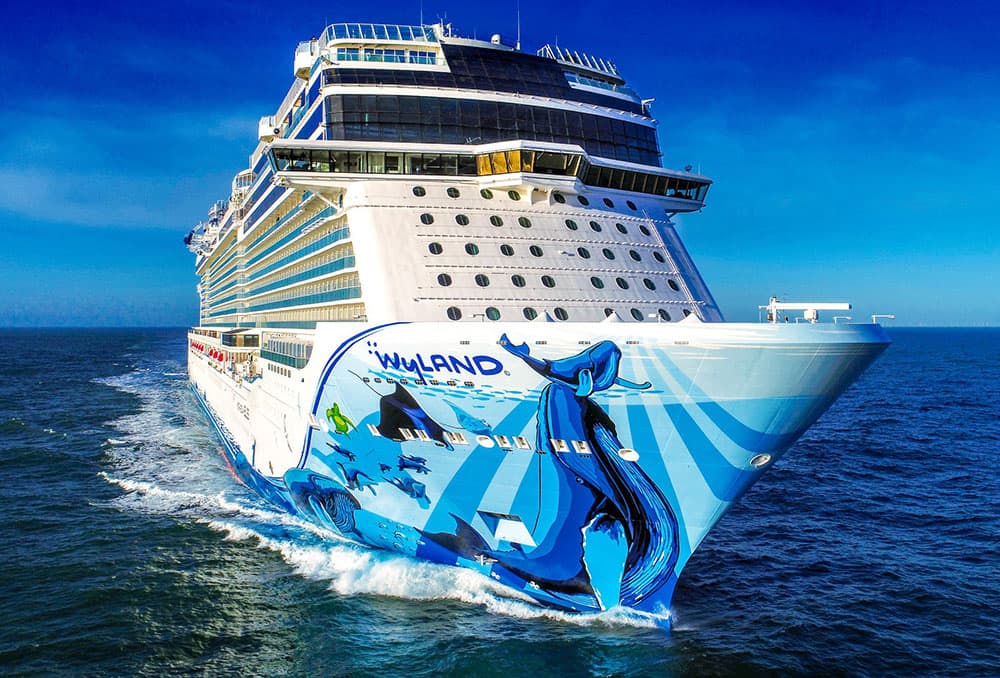 Watch the video of the Norwegian Bliss celebration as she concludes her inaugural tour in Seattle, her summer home, with a christening ceremony on board the ship.
Following a month and a half long inaugural tour that began in Bremerhaven, Germany and continued around the United States with previews in New York, Miami, and Los Angeles, Norwegian Bliss made history as the largest ship christened in Seattle.
The christening ceremony took place on board the ship led by godfather, Elvis Duran and The Morning Show crew, with nearly 2,400 guests to witness the ceremony as it was broadcast throughout the ship for an interactive experience for all on board.
Click through the Instagram gallery below to see photos from the event.
Norwegian Bliss will cruise seven-day voyages to Alaska from Seattle and then in October, she will sail select voyages to the Mexican Riviera from Los Angeles.
For her fall/winter season, she will sail to the Eastern Caribbean from Miami; in 2019 she will sail from New York City to the Bahamas and Florida, the Southern and Western Caribbean.