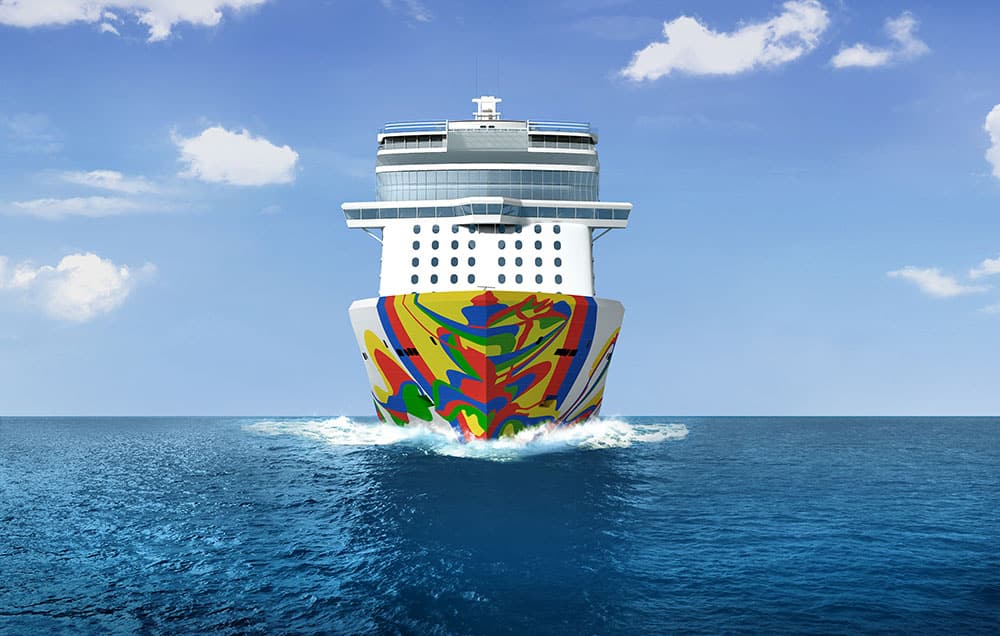 Continuing the tradition of iconic hull art on its award-winning ships, Norwegian Cruise Line announced today that Norwegian Encore's hull design will be the work of renowned Spanish artist Eduardo Arranz-Bravo. Set to debut in Miami in November 2019, Norwegian Encore will be the fourth and final ship in the fleet's Breakaway-Plus class.
A representation of his modern and abstract style, the ship's hull will feature a labyrinth of color inspired by Arranz-Bravo's life by the sea in Barcelona and pay tribute to the vibrant guest experience Norwegian is known for.
"Eduardo's design will be a perfect complement to the collection of hull artwork within our fleet and is a testament to the dynamic experience our guests will have on board," said Andy Stuart, president and chief executive officer of Norwegian Cruise Line. "We are proud to welcome him to our Norwegian Cruise Line family."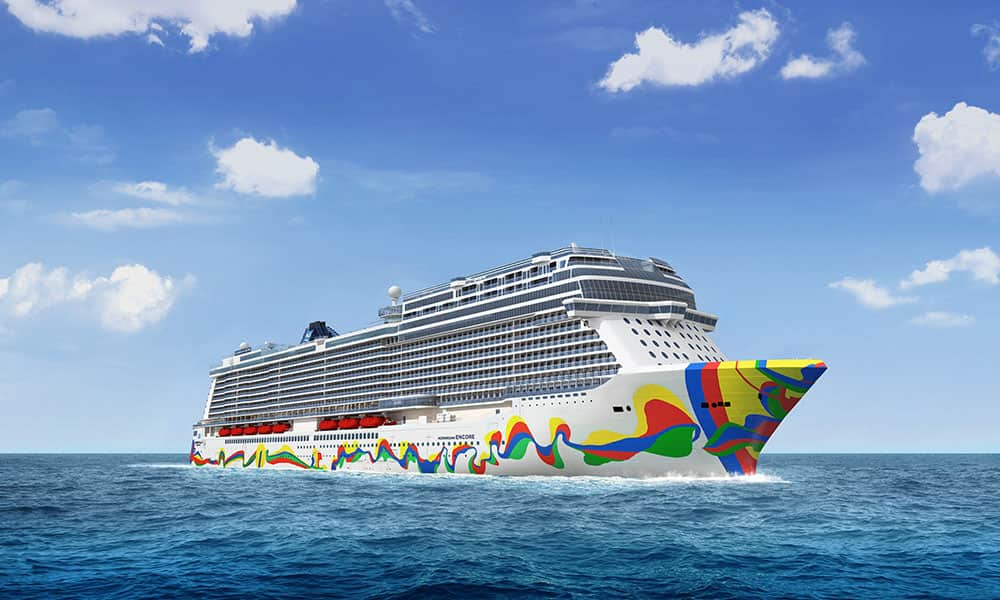 Recognized for his inventive and humanistic approach to abstract art, Arranz-Bravo's work is showcased throughout the world and portrays a constant evolution that some refer to as futuristic. He is highly regarded, having been the recipient of countless awards and accolades, and was one of three artists chosen to represent the 1992 Olympic games in Barcelona.
"Norwegian Cruise Line is a dynamic, pioneering company known for its innovative experiences and breathtaking collection of beautifully designed ships," said Arranz-Bravo. "I am honored to not only bring that vibrancy to life even more on Norwegian Encore but also showcase my love for the ocean and my hometown of Barcelona."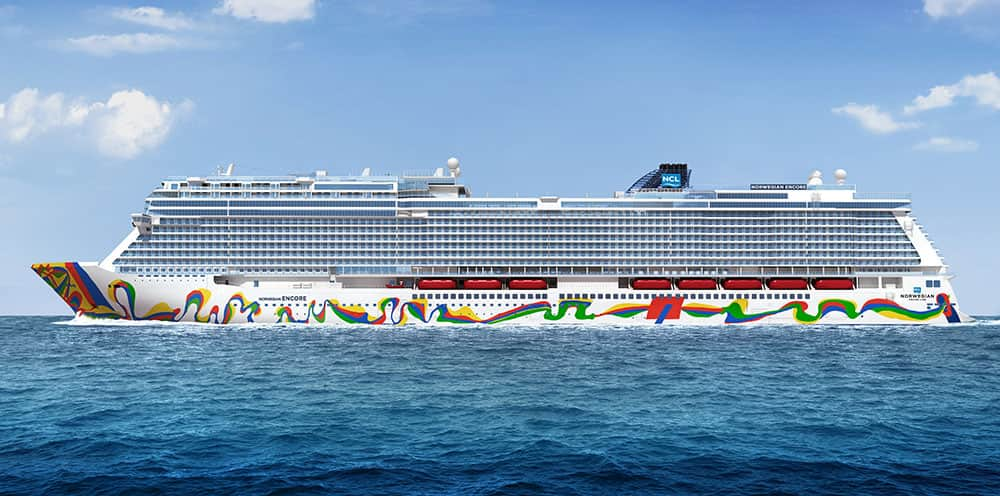 Frank Del Rio, president and chief executive officer of Norwegian Cruise Line Holdings, played a key role in the selection of Arranz-Bravo as the hull artist for Norwegian Encore, having been inspired by his work for many years. Del Rio's passion for the arts has helped elevate Norwegian's onboard experience, most recently with the multi-million-dollar art collection curated for Norwegian Bliss.
"We are well-known for our iconic hull art and know that Arranz-Bravo's lively design will complement the colorful destinations in The Caribbean that Norwegian Encore will visit when she debuts next year," said Del Rio.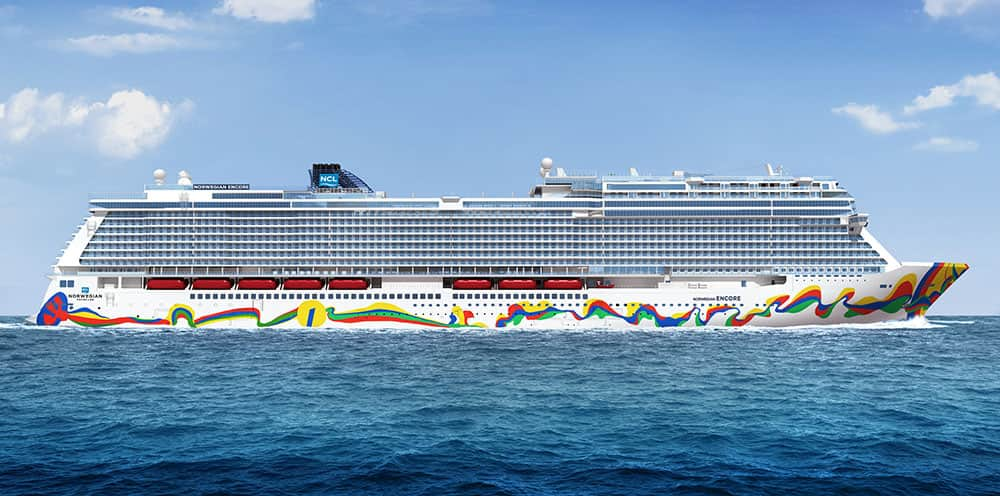 Norwegian Encore is currently being built at Meyer Werft in Papenburg, Germany. At approximately 167,800 gross tons, she will offer seven-day cruises to the Eastern Caribbean from Miami beginning November 17, 2019 through April 12, 2020. Stay tuned for more details about the ship's design, accommodations, dining, and onboard features over the next months.
Cruises to The Caribbean on board Norwegian Encore are currently open for sale, along with a Transatlantic cruise from London in early November 2019.
To read the full press release, please visit our media center.