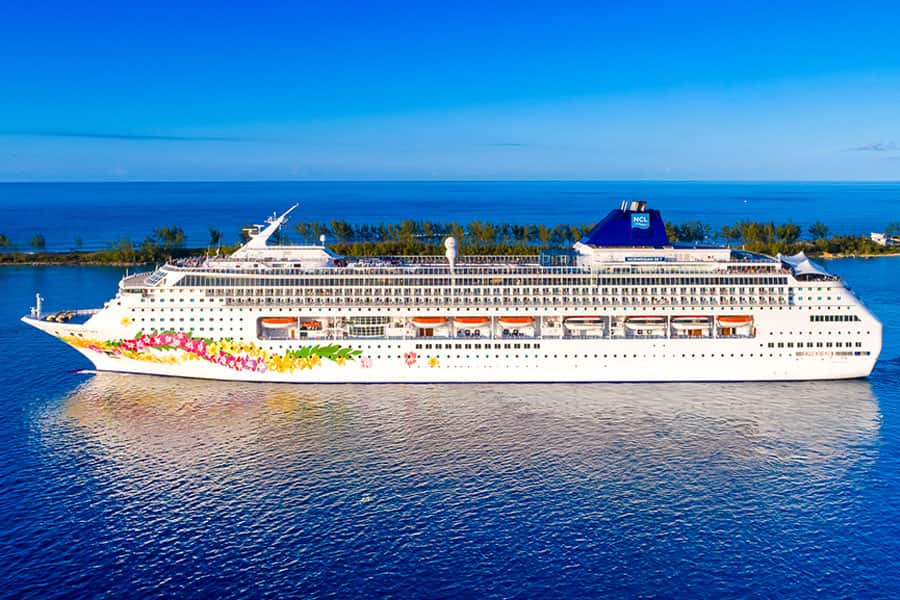 If a premium vacation experience on an expertly designed cruise ship sounds like the ideal scenario for your next getaway, look no further than Norwegian Sky.
After a three-week dry dock in Freeport, Bahamas, the ship has rejoined the fleet and is proud to show off her updated common areas and staterooms, the addition of multiple dining venues, a renovated main atrium, and so much more.
If you are considering Norwegian Cruise Line for an upcoming adventure on the water, Norwegian Sky has everything you're looking for.
Meet the New Norwegian Sky
Improved Recreation Spaces and Public Areas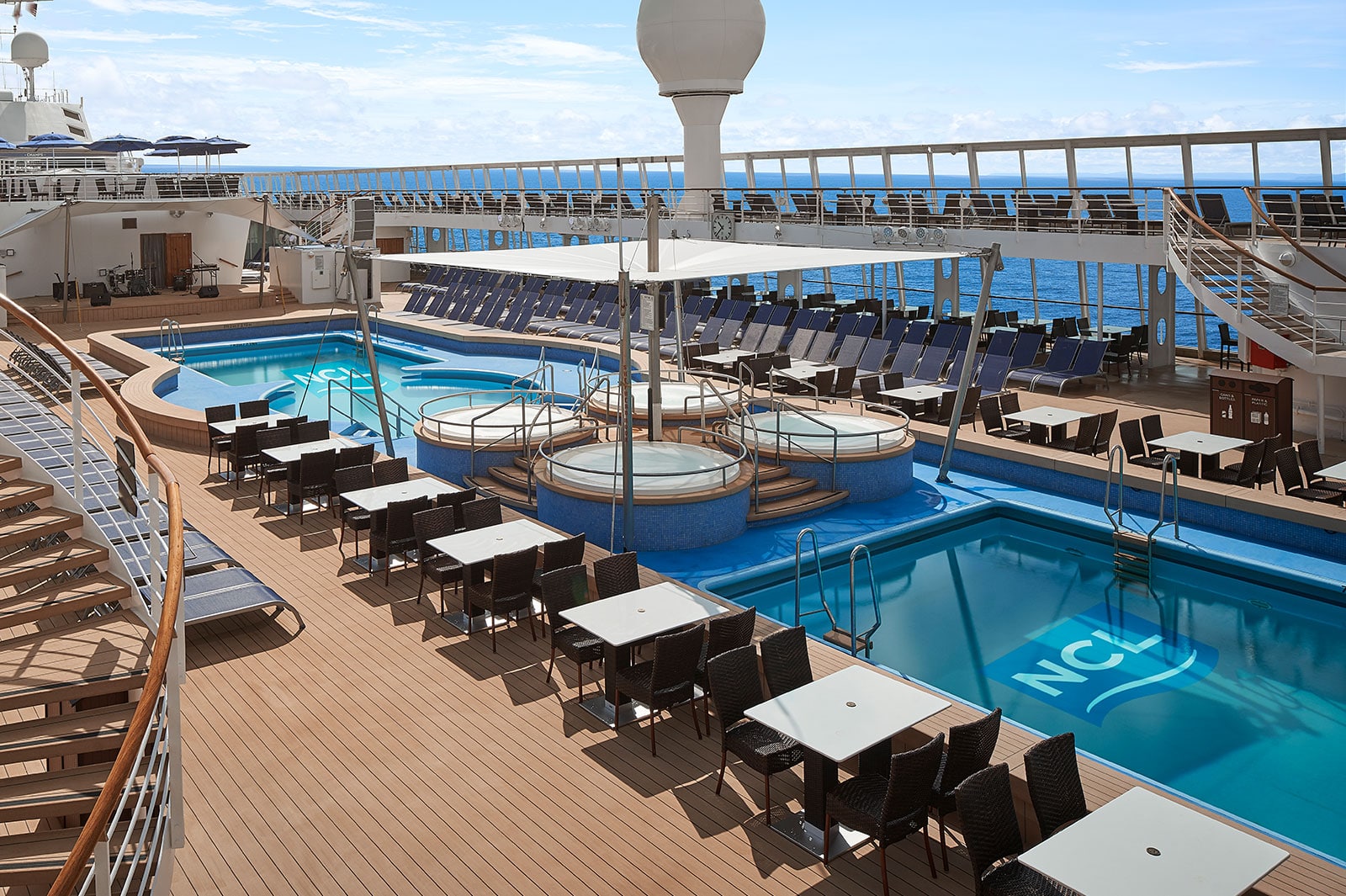 Once on board, step into the heart of the ship, a two-story main atrium, and witness a completely revitalized space. During its renovation period, designers paid special attention to common areas and recreation spaces, improving the atmosphere and efficiency of the space, and modernizing the area to improve the guest experience.
You'll find updated flooring, additional seating in the lounge areas, and updated reception and shore excursion desk areas. These updates had guests in mind, allowing cruisers to have more comfortable seating arrangements and space to lounge when strolling through the ship's center, and enhancing the experience when needing help from reception desk personnel. The improved shore excursion desk space also makes booking an excursion a more pleasant experience, which translates into even more excitement for your upcoming on-shore adventure.
Speaking of public spaces and common areas, Norwegian didn't forget one of the most beloved areas of the ship when renovating Norwegian Sky – the pool deck! As part of the enhancements, you can now enjoy a renovated pool space that includes new flooring, updated furniture and lounge chairs, the addition of canopies, and a modernized wading area. With special attention paid to even the smallest of details, you'll feel like royalty as you enjoy this resort-like experience and relax in the shade under a beautiful new canopy.
Make Yourself at Home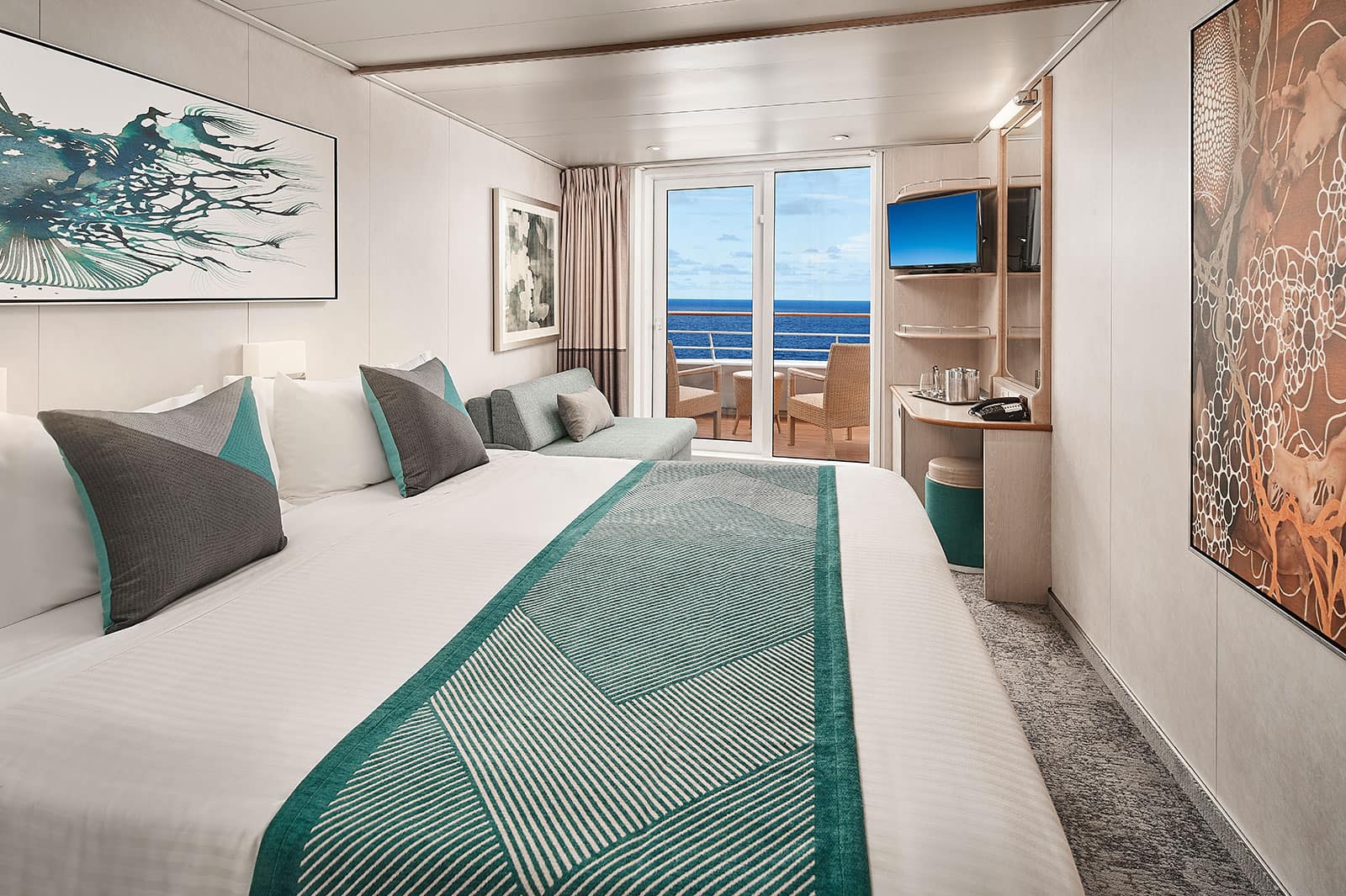 Whether you are enjoying a three or five-night cruise to the Bahamas, Norwegian understands that being comfortable in one's stateroom is one of the most important elements of a cruise vacation. For this reason, redesigned staterooms were a crucial part of Norwegian Sky's revitalization.
Cruisers will be thrilled to learn that all 1,002 staterooms were refurbished during the dry-dock. Guests can now enjoy new furniture, beautiful artwork, and enhanced lighting that creates the mood you prefer, as well as updated televisions and new USB outlets in every room so you can stay connected to those you love. The addition of new carpeting and balcony furniture was also crucial in elevating the guest experience on the ship.
Last but not least, cruisers who want to go all out on their next cruise can choose one of four 835-square foot Owner's Suites that include all of the above renovations plus updated bathrooms and private hot tubs, perfect for relaxing after a busy day of excursions.
Let Us Bring Out the Foodie in You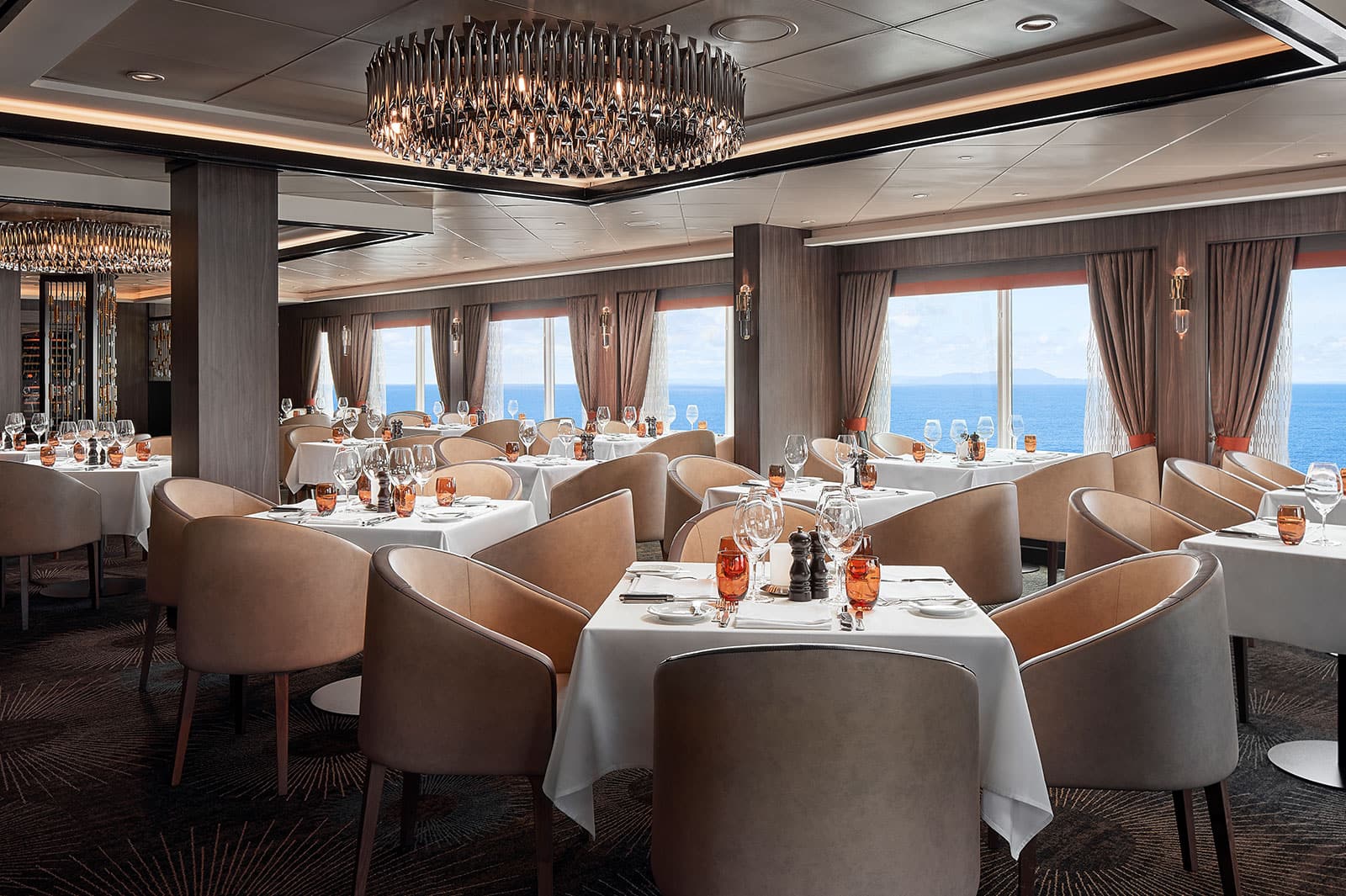 The revitalization of Norwegian Sky didn't stop with common areas and staterooms. Norwegian knows how important great cuisine is when traveling on a cruise. To elevate the ship's renowned culinary experiences, all food and beverage outlets on board were updated. This resulted in eight brand new venues aboard Norwegian Sky. Guests can now find a fully-serviced and licensed Starbucks, pub-style eatery at The Local Bar & Grill, poolside grub at Topsiders and energetic late-night venues such as Bliss Ultra Lounge and Spinnaker.
Existing dining venues such as the Crossings Main Dining Rooms, the Garden Café, and The Great Outdoors have all been renovated in order to offer guests the cuisine and comfort they desire.
Set Sail in Splendor
With so many incredible enhancements to this already amazing ship, the only thing left to question is when you'll be booking your next cruise! Get ready to experience the calm, turquoise waters of the Bahamas!
Norwegian Sky is a year-round resident of the Port of Miami. She currently offers guests three and four-day cruises to the Bahamas. These itineraries often include a visit to Norwegian's private island, Great Stirrup Cay, known for its breathtaking beaches, eclectic dining options, and exhilarating shore excursions.
Isn't it time you treated yourself to the cruise vacation of your dreams? If you are ready to sail, why not do it on a modernized ship that offers all the bells and whistles you need to enjoy your home away from home?
Digging your toes into the white sands of The Caribbean and enjoying a lip-smacking beverage poolside is closer than you think!
Sign up for emails and to be the first to hear about new cruise deals with Norwegian.