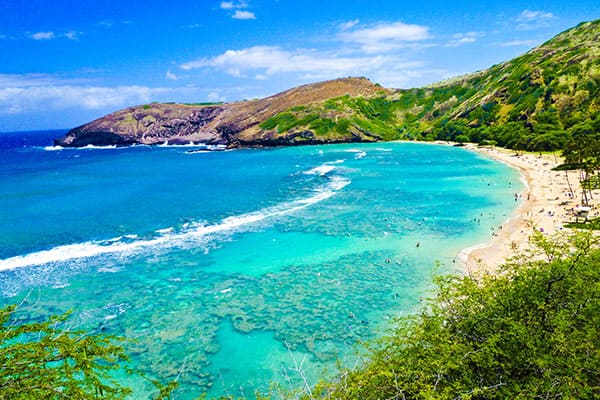 As you casually sip your Mai Tai and twirl your cocktail umbrella in your fingers, here's a fun fact to lay (or lei) on your fellow cruisers: Oahu is often called "The Gathering Place" because over 75% of the state's population lives on this island. Here are four reasons you'll want to take a Honolulu Cruise – and maybe even choose to stay.
SURF'S UP
Whether you own the waves, are new to the waves or just like admiring the surfers, North Shore (Explore Oahu's Famous North Shore) is a must-see while in Oahu. The beach stretches for seven miles along the coast and the waves can get up to 30 feet during peak season. Pro surfers flock to North Shore in the winter to try to conquer those monster waves, but in the summer the ocean is a bit more kind to those new to the sport and offers tamer waves.
WAIKIKI OR BUST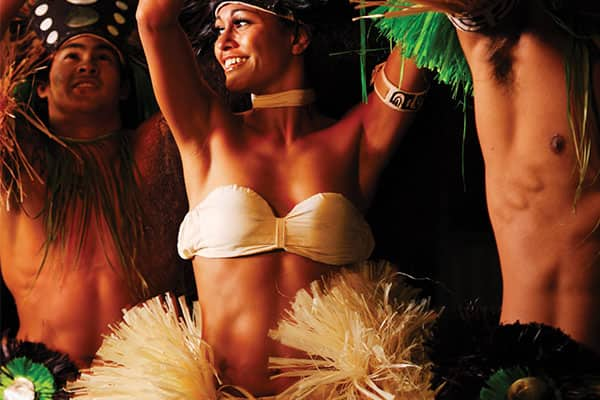 Waikiki packs a lot into its 1.5 square miles. The Waikiki Aquarium and the Honolulu Zoo are just two unexpected attractions in an area mostly known for its beaches. You can also travel to the heart of Waikiki to find shops, restaurants and the hottest nightclubs. And you can't miss the torch-lighting ceremonies. But really, you can't miss it. Almost every night you'll see a man running down the street holding a stick of fire on his way to light the torches. Finally, if all of your talent goes straight to your hips, make sure you visit Kuhio Beach Park for their nightly hula pageant.
REMEMBER PEARL HARBOR
Pearl Harbor is the largest natural harbor in Hawaii and the only naval base in the United States to be designated a National Historical Landmark due to the events that took place on December 7, 1941. Visit to honor the World War II servicemen and to pay respect to the 2,390 souls that lost their lives that day. The USS Arizona still lies at the bottom of the sea but you can visit the Arizona Memorial to learn more about the events that happened there. And don't leave without seeing the USS Missouri, the site where General Macarthur accepted the Japanese surrender and the war came to a close.
ROYALTY FOR A DAY
Pretend you're a royal and stroll around Iolani Palace with your head held high. This palace is the only official state residence of royalty in the United States as it was the home of the last two Hawaiian monarchs (from 1882 to 1893). Walk around and see everything from the throne room to the private living quarters. Then travel down to the basement to get a glimpse of swords, jewelry and golden crowns worn by Hawaiian royalty. Just make sure you don't get drunk with power after imagining yourself as a royal.